Ariana Grande Reportedly Hung Out With Rumored Boyfriend Ethan Slater's Wife Lilly Jay at Their House
Ariana Grande Reportedly Hung Out With Rumored Boyfriend Ethan Slater's Wife Lilly Jay at Their House
Updated on August 03, 2023 12:25 PM by Andrew Koschiev
Ariana Grande, also known as Ariana Grande-Butera, was born on June 26, 1993, in Boca Raton, Florida, USA. She is a popular American pop singer and actress who gained a lot of attention in the early 2010s. Ariana Grande has a very impressive singing range, being able to hit high and low notes across four octaves.
Publicity Journey of Popular Singer Ariana Grande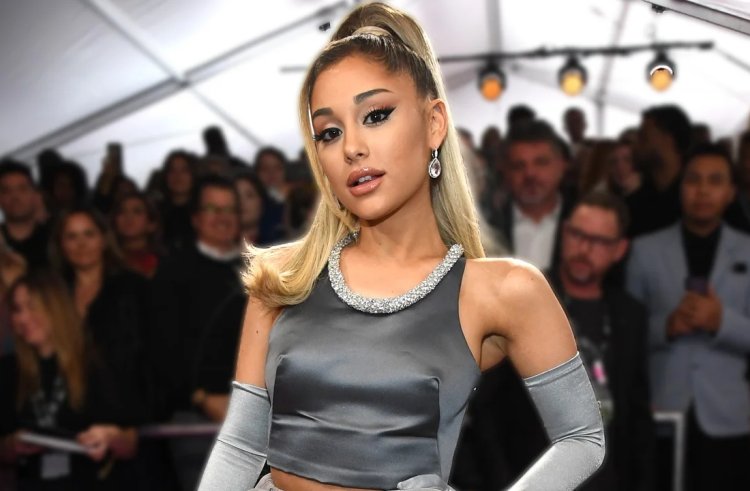 (Image Credits: Entertainment Tonight)
In 2010, she got a big opportunity when she got a part on a TV show called Victorious. She acted as a character named Cat Valentine, who was a teenager going to a school for performing arts. After the funny TV show ended in 2013, she acted in another show called Sam & Cat from 2013 to 2014. While working towards becoming an actress, Grande became very good at singing.
Dating Rumors of Ariana Grande
(Image Credits: RadarOnline)
A lot of people are talking about Ariana Grande right now because they might be dating her coworker from the musical Wicked, Ethan Slater.
The news about the connection between the two people became public shortly after everyone found out that Grande was breaking up with her husband, Dalton Gomez, whom she had been married to for two years. This made fans wonder about the specific order of these events.
People are really bothered about the relationship between Grande and Slater because no one has confirmed if it is true or not. This is particularly surprising because the actor, who is famous for playing SpongeBob SquarePants in the Broadway musical, already has an 11-month-old baby with his wife of almost five years, Lilly Jay. Slater and Jay were boyfriend and girlfriend in high school.
Sorry, but right now most of the information we have about Grande and Slater is based on what people have said, and we haven't checked it yet. So,
it might not be true and we shouldn't believe it completely. However, here is some information that we have learned up until now.
In April, someone told a gossip website called DeuxMoi about meeting Gomez by chance. They said they met him and his friends a month ago and he was really kind. He seemed really happy and excited when talking about his wife. He said he was with her for 5 months but had to return for work.
DeuxMoi posted this quote after hearing that Gomez and Grande have been apart since January. However, even if they broke up in March, it is doubtful that Gomez would have shared this information with someone they don't know well, so we can't conclude anything from this. DeuxMoi received information from another source who confirmed that Slater and Jay were not physically separated.For 6 months, it has been occurring without Lilly's knowledge. Finally, a person on the movie set informed her two weeks ago, but it's unclear who exactly told her. Ariana established a companionship with Lilly, which led to her spending more time at their place. She played with their baby while this was happening.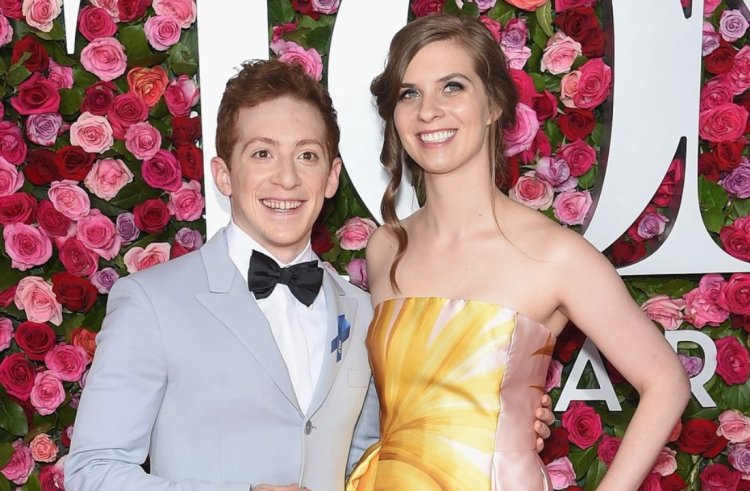 (Image Credits: Entertainment Tonight)
Once again, I want to remind you that we really have no idea if any of this is true. We know for sure that Jay spoke up last week and said, "Ariana is the most important thing. " Not someone who gets along well with other girls. My family is being harmed as a result of something else.
So no matter what happened, we know that Jay has been emotionally harmed by everything that has occurred, and that the situation has something to do with Grande.
Recently, someone told Us Weekly that Ethan talked to Lilly a few days before the news came out about him and Ariana. He told her that he wanted to get a divorce. Lilly was caught by surprise and did not anticipate it happening.
Another person said that Slater and Jay were not together when Slater and Grande started dating, and their relationship is new.Who has knowledge about something. I don't