An amicable split between Kendall Jenner and Devin Booker!
An amicable split between Kendall Jenner and Devin Booker!
Updated on November 24, 2022 21:10 PM by Andrew Koschiev
Kendall Jenner and Devin Booker called off their relationship last month. They both ended their relationship on good terms.
The romance between Kendall Jenner and Devin Booker!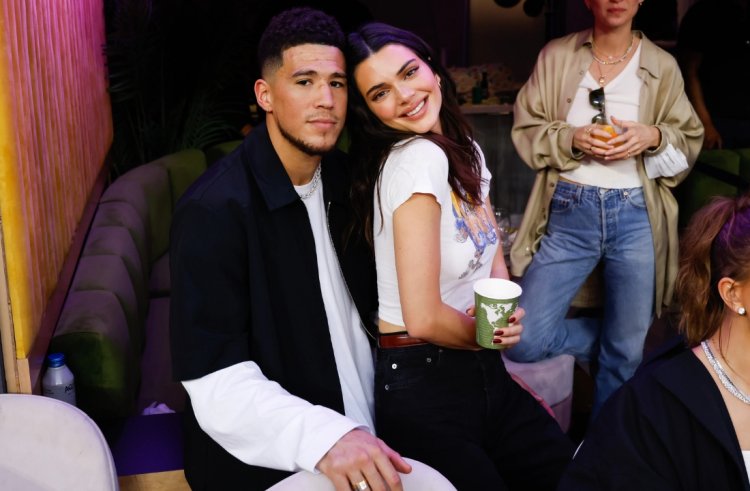 (Image Credits: lifeandstylemag)
Devin Booker and Kendall Jenner were spotted in Arizona together. They started dating in the summer of 2020.Devin Booker, calling Kendall Jenner the most beautiful woman in an Instagram post on her birthday, showed his admiration for his girl by sharing a photo of Kendall last year. The couple made an effort to keep their relationship out of the spotlight.
In 2021, their relationship went viral as Kendall wished Devin Valentine's day. They shared pictures on social media platforms as both enjoyed dinner and planning trips, dropping hints about their relationship.
Reason for ending up in a relationship!
The pair split only after they could not make their busy and conflicting schedules work with each other. Devin added, 'Their schedules weren't lining up, and eventually the relationship took its course. He also mentioned, 'There's no bad blood. It wasn't an awful breakup'.
The issue is that Devin wants to put his career before relationship priorities, while Kendall is looking for more seriousness than Devin can offer.
Also Read: Having kids was a point of contentment for Devin Booker
First, split!
Kendall plugged on the relationship after Devin failed to impress during sister Kourtney Kardashian's wedding to Travis Barker. Kendall felt it was a big deal to bring him to Kourtney's wedding with her. She thought it would be romantic. Devin could not seem disconnected from the love and romantic aspect of it.
Also Read: Kylie Jenner takes a dig back at the TikToker who mocked her for her lips

Kendall and Devin after split up!
Kendall has been in great spirits since the split, and she has been really busy as she is the 818 founder and trying to take her company to the next level.
Devin mentioned, 'Honestly, I'm enjoying life to the fullest, and that came off my tongue so easily because it wasn't always this way, but I feel like I'm in a good place right now. I love my family, the people around me, and the impact I get to have on this world.
Kendall's past relationship!
Before Devin came along, Kendall romanced a few high-profile men. She was hanging out with Harry Styles, and the pair rekindled their previous romance once after Harry Styles split with Olivia Wilde earlier this month. But she is not open to dating right now.
Also Read: Kylie Jenner's Net Worth