A gift from Jamie Lee Curtis to Lindsay Lohan's Baby Luai!
A gift from Jamie Lee Curtis to Lindsay Lohan's Baby Luai!
Updated on August 02, 2023 17:10 PM by Andrew Koschiev
Recently, Lindsay Lohan gave birth to a newborn boy named Luai with her husband, Bader Shammas, and she was given the most adorable present from her Freaky Friday mother, Jamie Lee Curtis. The Falling for Christmas actor captured the wonderful present on camera, and it's considerate.
Heart-warming note on Instagram!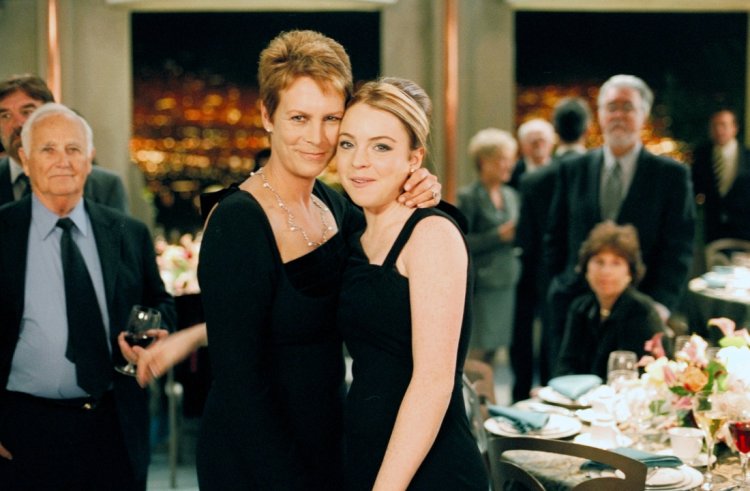 (Image Credits: Page six)
Lohan released a video on her Instagram Story showcasing a variety of children's books, a baby blanket, and a message Curtis had sent. The touching message said, "Showing others that we hear them, we see them, and that we love them has power in times of crisis and celebration."
Although it appears Curtis also scribbled a personal note for Lohan beneath, it needs to be clarified in the video. The card's bottom bears the inscription, "My Hand in Yours, Jamie Lee Curtis."
What a sweet gift!
Even though baby Luai is only a few weeks old, now is the ideal moment to begin reading to him. In fact, according to one research, children who are read a book every day by a parent or caregiver would have heard around 290,000 more words by the time they are five years old than children who don't. That represents a substantial change.
The 'Movie Grandmother' of Luai is Jamie Lee Curtis!
A representative for Lohan confirmed the birth of her "beautiful" and "healthy" child in July and said the name Luai is Arabic for "shield or protector." They said, "The family is over the moon in love."
On July 17, Curtis posted two images of herself and Lohan to Instagram, referring to herself as the child's "movie grandmother."In the caption, she wrote, "MAGIC MONDAY!" Thanks to my movie daughter, I've just become a movie granny. Happy birth to Luai, and blessings to Lindsay and Bader! @lindsaylohan." How beautiful!
Also Read: 'Lindsay Lohan's New Pepsi Ad Stirs Up Major Controversy'
Also Read: Oscar Win Dedicated To Late Parents By Jamie Lee Curtis