From Human to a dog: Japanese Man's $14,000 Journey to Becoming a Dog Unleashed in Public
From Human to a dog: Japanese Man's $14,000 Journey to Becoming a Dog Unleashed in Public
Updated on August 02, 2023 13:06 PM by Andrew Koschiev
A Japanese man who was yawning to quench his thirst of being a four-legged animal finally achieves his goal.
Barking Up the Right Tree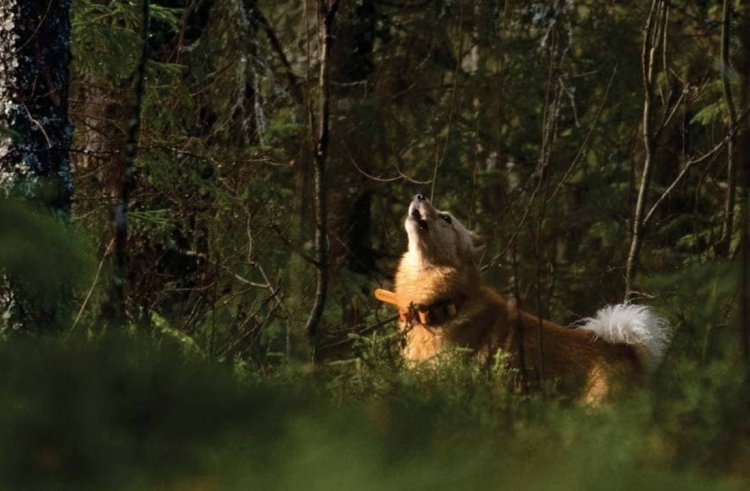 (Image Credits: Magzter)
The man, famously known as Toco online, has spent approximately two million Yen ($14,000) to undergo a transformation into a canine by donning a custom-made collie costume.
Toco claimed that the specially created outfit had made it possible for him to realize his aspiration of "becoming an animal."
In a video that was published the previous year, Toco replied to a number of inquiries and stated that he had had a "vague dream of becoming an animal" ever since he was a young child. Due to the collie's stature being so close to that of humans, he made the decision to become one.
Toco said in the video that his desire had come true, saying, "This is how it turned out."
Toco released a video on his YouTube page on July 21, more than a year after his original dog transformation, in which he could be seen outside interacting with people and their dogs in the park. The film was from Toco's interview with RTL, a German television network, which Toco claimed in the video's description was from the previous year.
Toco's first public walk as a dog was seen on camera, and as he walked down a busy street while dressed as a dog, bystanders gasped in amazement. Toco, who was wearing dog-themed clothing and a leash around his neck, imitated a dog during the stroll by smelling other canines in the park and rolling around in amusement.
The viral video has reportedly received 1.7 million views, according to HT.
The video received several comments. One person said that the dogs weren't duped and that they trusted their sense of smell. Another guy who commented on the situation on YouTube called it the most odd and insane thing they had ever seen.
Quenching the thirst
(Image Credits: Magzter)
Zeppet produced the incredibly lifelike collie suit, which they said cost about $14,161 USD and took 40 days to make. The outfit flawlessly mimics the looks of a Genuine dog moving about on all fours.
The company had difficulties creating the hyper-realistic collie suit, according to a Zeppet spokesman, because dogs and humans have quite different skeletal structures. Because of this, designers had to spend a lot of time figuring out how to render the outfit to resemble a real canine.
Fear and Fur
Toco admitted feeling uneasy and worried about stepping out in public. He described his feelings as "nervous" and "scared." His incredibly realistic outfit comprised a harness that was connected to his furry abdomen.
Even though Toco is well-known online as a "human dog," most of his friends and family are unaware of his unusual hobby. He decides not to share it with his coworkers at work either because he thinks they might find it unusual.
According to Toco, who was quoted by Daily Mail, he wants to keep his interests a secret, especially from his coworkers. He wants to uphold a level of confidentiality and keep his professional and private lives separate.
Toco admitted in an interview with Mirror that he rarely shares his interest with his pals out of concern that they might think he's odd. He said that when his loved ones learned about his interest for becoming an animal, they were really shocked.
Also Read: 15 Top Most Intelligent Dog Breeds

Also Read: Most popular and expensive dog breeds that you shouldn't miss !