Small Earthquake Near Palomar Mountain Shakes Up San Diego County
Small Earthquake Near Palomar Mountain Shakes Up San Diego County
Published on April 01, 2023 12:30 PM by Andrew Koschiev
San Diego County was rocked by a small earthquake on Thursday morning, with the epicentre near Palomar Mountain. The quake, which registered a magnitude of 3.8 on the Richter scale, shook the area for several seconds and caused a few minor tremors.
No Reports of Major Damage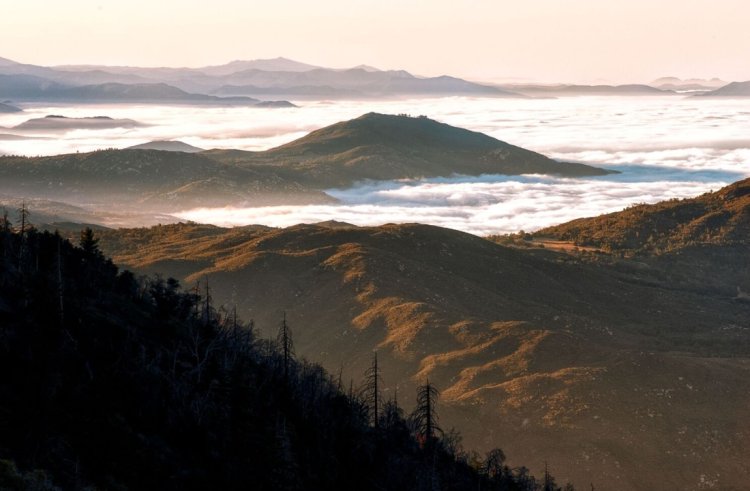 (Image Credits:The San Diego Union-Tribune)
Despite the intensity of the quake, there were no immediate reports of major damage or injuries. The San Diego County Office of Emergency Services confirmed that they had received some calls reporting minor property damage, such as items falling off shelves, but no injuries had been reported.
Residents React to the Quake
Many residents in the area reported feeling the quake, with some describing it as a sudden jolt, while others felt a rolling sensation. The quake was felt as far away as Oceanside, Carlsbad, and Escondido, and some people reported feeling it as far north as Los Angeles.
Local Emergency Services Respond
Emergency services in the area responded quickly to the quake, with police and fire departments reporting to their respective stations to assess the situation. The San Diego County Sheriff's Department also confirmed that they had received calls from concerned residents, but no major incidents had been reported.
Experts Explain the Cause of the Quake
According to geologists, the quake was likely caused by the movement of tectonic plates beneath the earth's surface. Palomar Mountain is situated near the San Jacinto Fault, which is known to be an active fault line in the region. While this earthquake was relatively small, it serves as a reminder that the San Diego County area is prone to seismic activity.
Residents Urged to Prepare for Earthquakes
In light of the recent earthquake, local authorities are urging residents to be prepared for future seismic activity. They recommend that residents keep a supply of emergency provisions on hand, such as water, food, and medical supplies, and have a plan in place for how to respond in the event of a major earthquake.
Also Read:The Fascinating and Controversial Life of Idi Amin: From Humble Beginnings to Infamous Dictator