Riley Gaines, critic Of Transgender Athletes, Claims She Was Attacked At SFSU Event
Riley Gaines, critic Of Transgender Athletes, Claims She Was Attacked At SFSU Event
Published on April 08, 2023 15:45 PM by Andrew Koschiev
Riley Gaines, a vocal opponent of transgender athletes competing in women's sports, has claimed that she was attacked during an event at San Francisco State University (SFSU) on Thursday. Gaines, who has been a frequent guest on conservative media outlets to discuss her views, says that she was targeted by a group of transgender rights advocates who disagreed with her stance.
Details Of The Alleged Attack: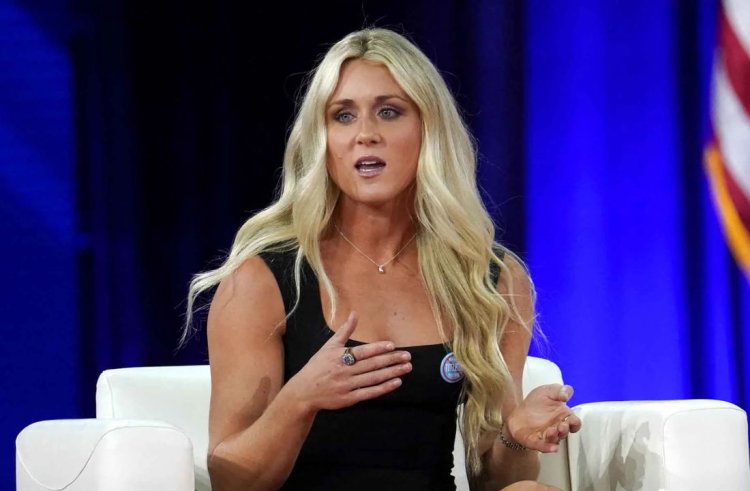 (Image Credits: National Review)
According to Gaines, she was speaking at an event on the SFSU campus when several people in the audience began to shout and heckle her. She says that she was then physically attacked by a group of individuals, who she claims were transgender rights advocates. Gaines says that she was punched, kicked, and had her hair pulled during the incident.
Response From SFSU And Transgender Rights Advocates:
SFSU has released a statement condemning any acts of violence on campus and stating that they are investigating the incident. Transgender rights advocates have also spoken out against the alleged attack, with many emphasizing that violence is never an acceptable response to disagreement.
The Ongoing Debate Over Transgender Athletes In Sports:
The issue of transgender athletes in sports has been a contentious one, with many arguing that allowing transgender women to compete in women's sports gives them an unfair advantage due to their physical characteristics. Others, however, argue that transgender individuals have the right to compete in sports that align with their gender identity, and that excluding them is discriminatory.
Conclusion:
While the investigation into the alleged attack at SFSU is ongoing, it is clear that the debate over transgender athletes in sports is far from over. As discussions continue, it is important to remember that all individuals deserve to be treated with respect and dignity, regardless of their gender identity or views on any particular issue. Violence and intimidation have no place in any political or social discourse.
AlsoRead: Cash App Creator Bob Lee, 43, Killed In San Francisco