Did you know these Hollywood actors that have played a role in Indian films?
Published on July 30, 2022 17:46 PM by FactsWOW Team
Sylvester Stallone– Kambakkat Ishq
One of the best actors in Hollywood, Sylvester Stallone is responsible for numerous very outstanding motion pictures, including, but not limited to, Rocky, Creed, Rambo, Rocky Balboa, The Expendables, and Assassins. But did you know that the 73-year-old action hero costarred with India's top action star, Akshay Kumar, in a Bollywood film at one point? If you're unsure, try thinking of the person who protected Kareena Kapoor Khan from thugs in Kambakkht Ishq as a minor indication.
Many people might be shocked to learn that Sylvester Stallone, a superstar in Hollywood and beyond, actually made a cameo appearance in a Bollywood film. Stallone had an appearance in the 2009 action comedy Kambakkht Ishq directed by Sabbir Khan, which immerses the audience in the life of a Hollywood stuntman. The film also has cameos from other notable Hollywood actors.
Will Smith– Student of the Year 2
Will Smith turned on his Desi mode for Student of the Year 2, which he is recognized for thanks to roles in movies like Pursuit of Happyness, Hitch, Hancock, Men in Black, and Bad Boys, to name a few. Will Smith was enlisted by Karan Johar for a special dance performance in the 2019 film starring Ananya Panday, Tara Sutaria, and Tiger Shroff. Karan Johar stated that dancing to a Bollywood song was "one of the primary tasks on Will Smith's Bucket List" during the trailer's introduction.
Denish Richards– Kambakkat Ishq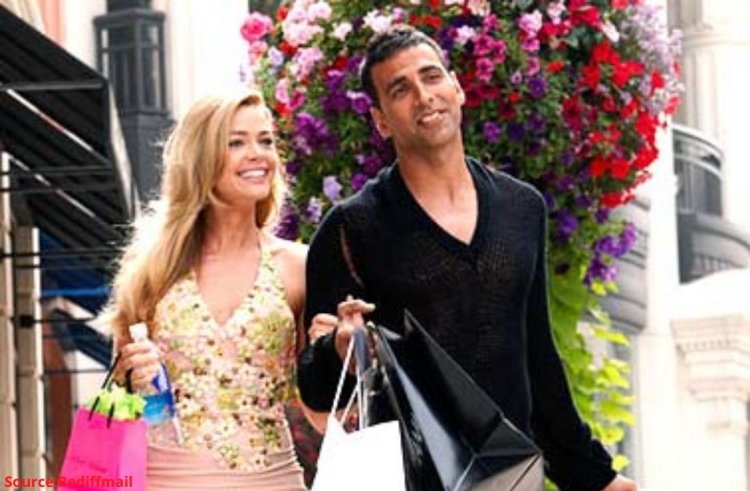 Denise Richards was one of many well-known Hollywood actors that appeared in this 2009 Sabbir Khan film, which may not have impressed Bollywood fans but did manage to draw them together. In the film, Wild Things and The World Is Not Enough actress romanced Akshay Kumar and gave up her relationship for his happiness. The story centers on a Hollywood stuntman and a medical student who initially have a deep hate for one another but end up falling in love. Actor Brandon Routh played himself in the movie as well.
Surprisingly, Denise Richards, a former Bond girl, also has a link to Bollywood. She also played Akshay Kumar's love interest in the 2009 film Kambakkht Ishq. Only positive things to say about Richards' work in Bollywood. She exclaims that everyone was incredibly friendly and enthusiastic about the film. After her most recent experience, she wants to work in another Bollywood film.
Richards became a household name after appearing in Paul Verhoven's 1997 film Starship Troopers. She received prizes for the popular film. With her subsequent portrayal as a cunning rich girl in the 1998 sensual thriller Wild Things, in which she co-starred with Neve Campbell and Matt Dillon, the actress garnered even more notoriety and acclaim.
Clive Standen– Namaste London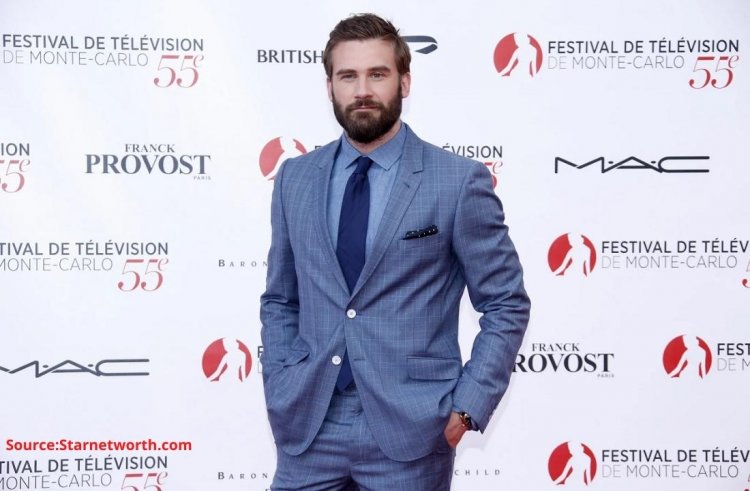 Clive Standen is well recognized for his roles in Vikings, Taken, Everest, Vault, Doctor Who, and Robin Hood, to mention a few films and TV programs. Alongside Katrina Kaif and Akshay Kumar, Clive starred in the 2007 Bollywood flick Namastey London. Clive portrayed Charlie Brown, Katrina Kaif's ex-boyfriend whom she dumped at the altar after realizing her true feelings were for Akshay Kumar.
The lover of Katrina Kaif's character in the 2007 Vipul Shah film Namastey London was played by Clive Standen. British actor Standen is most known for playing Bryan Mills in the NBC series Taken, which is based on the same-named movie. Additionally, he played Sir Gawain in the Stars network's Camelot, Rollo in the History Channel's Vikings, Private Carl Harris in the acclaimed science fiction drama Doctor Who, and Archer in the BBC's Robin Hood. This actor is currently one of British television's most recognizable figures.
Ben Kingsley– Teen Patti
Another outstanding performer, Ben Kingsley already won over his audience with his roles in Gandhi, Schindler's List, Shutter Island, Iron Man 3, A Common Man, and Hugo, to mention a few. Ben Kingsley made his Bollywood debut in 2010 with the film Teen Patti, starring Amitabh Bachchan, R Madhavan, and Shraddha Kapoor. He portrays a British mathematician who extends an invitation to Amitabh Bachchan to play at a posh casino in London.
Kingsley initially gained international recognition for his portrayal of Mohandas Karamchand Gandhi in the drama film Gandhi (1982). He received numerous honors for this performance, including the Best Actor Oscar, the Golden Globe, the BAFTA, and the London Film Critics Circle Award. Ben gained recognition as one of the best British performers after appearing in Gandhi (1982). His success as an actor continued after he gained worldwide recognition for his role in Gandhi (1982); Kingsley starred in several other well-known films. He received a BAFTA nomination for best supporting actor for his role as Itzhak Stern in the drama film Schindler's List (1993). Seven Academy Awards, including the Best Picture award, went to Schindler's List in 1993.
Related: Hollywood Stars You May Not Believe Are Bollywood Lovers
Christopher B. Duncan– My Name is Khan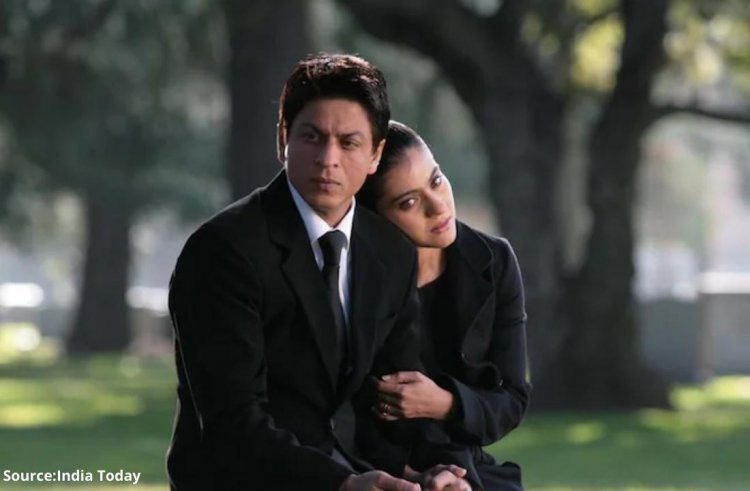 In Shah Rukh Khan's My Name Is Khan, Christopher B. Duncan, who has appeared in such films and television productions as The First Family, American Soul, The Jamie Foxx Show, and Johnson Family Vacation had a little but significant part. He portrayed President-elect Barack Obama, who eventually met Shah Rukh Khan and told him, "Your name is Khan and you are not a terrorist," causing audience members' eyes to well up with tears.
Martin Henderson– Bride and Prejudice
Bride and Prejudice, a 2004 love drama directed by Gurinder Chadha, starred an impressive ensemble of actors, including Aishwarya Rai Bachchan, Anupam Kher, and Namrata Shirodkar. A family in Amritsar who wishes for their daughters to marry respectable, wealthy men was the subject of the movie. Mr. Will Darcy, who falls in love with Aishwarya Rai Bachchan, was portrayed by Martin Henderson. Martin is also known as Dr. Nathan Riggs from Grey's Anatomy, in case you forgot who he is. He has also appeared in the films Miracles from Heaven, Virgin River, Off the Map, and The Ring.
Paul Blackthorne– Lagaan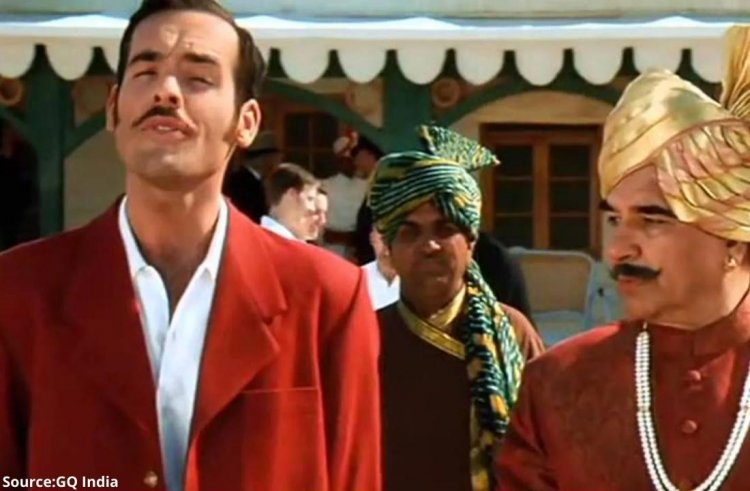 When the farmers of Champaner agreed to play cricket with the British officers, their lives were forever changed by the famous line, "Teen guna Lagaan dena padega." Captain Andrew Russell, the author of this discourse and the unfortunate victim, was also in this situation. Captain Russell was performed by Paul Blackthorne. He is also well-known for his roles in the Dresden Files, Arrow, Dumb and Dumber To, A Christmas Carol, Dumb and Dumber To 2, and Justice League: Doom.
Toby Stephens– Mangel Pandey: The Rising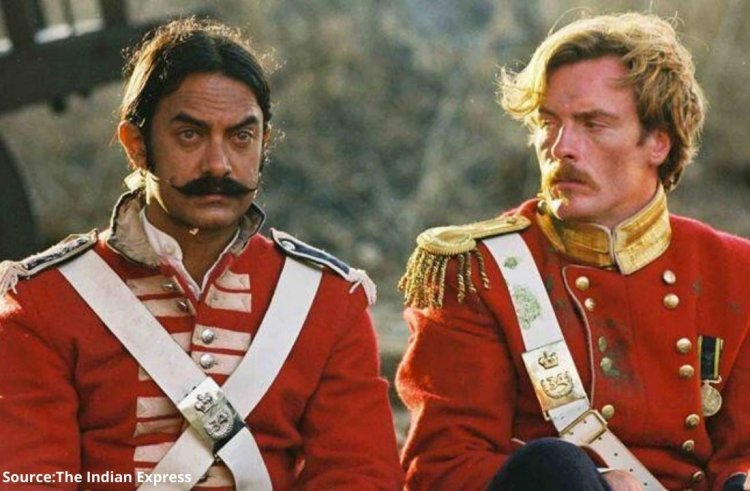 Captain William Gordon, portrayed by Toby Stephens, befriended Mangal Pandey (played by Aamir Khan). The movie is a historical biographical drama about the life of Mangal Pandey, an Indian sepoy who was a major factor in the 1857 Indian uprising. The movie, which was directed by Ketan Mehta, also featured Rani Mukherji, Ameesha Patel, and Kirron Kher. For his roles in movies like Die Another Day, The Great Gatsby, The Machine, and 13 Hours: The Secret Soldiers of Benghazi, Toby is also well-known.
Mish Boyko– Queen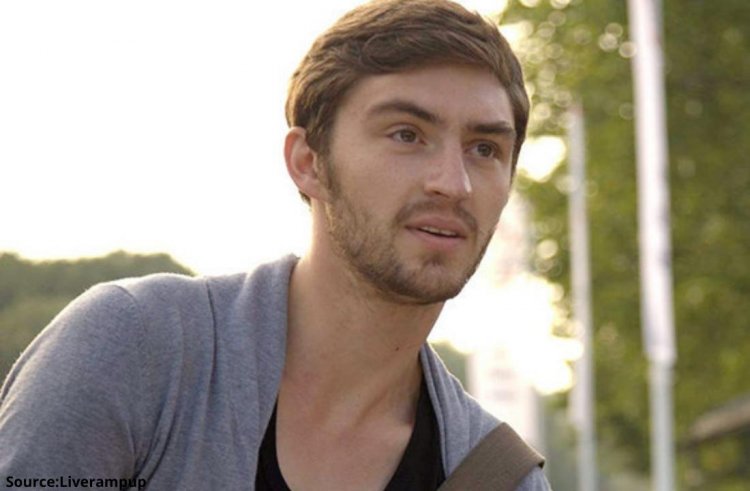 In Vikas Bahl's Queen, Kangana Ranaut portrayed a shy, insecure young woman who made the decision to travel alone to Paris and Amsterdam for her honeymoon after her fiancé dumped her the day before their wedding. She meets Oleksander from Russia, whose name she can't pronounce when she arrives in Amsterdam. Mish Boyko, who is best known for his roles in Dracula Untold and Risen, to mention a couple, took on the role of Oleksander.
Sarah Thompson– Raajneeti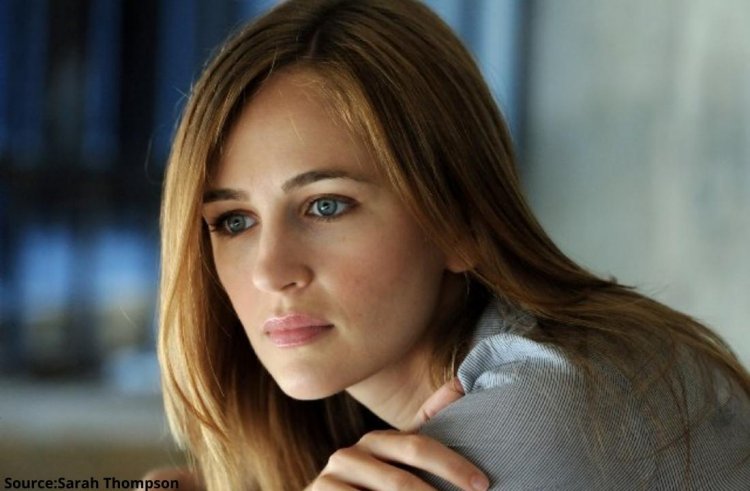 The roles that Sarah Thompson played in Cruel Intentions 2, Broken Windows, Brooklyn's Finest, and Babysitter Wanted are well-known. In the 2010 film Raajneeti, she portrayed Sarah Jean Collins, Samar Pratap's (Ranbir Kapoor) girlfriend. In addition to Ajay Devgn, Katrina Kaif, Nana Patekar, Arjun Rampal, and Manoj Bajpayee, the movie was directed by Prakash Jha.
Rebecca Breeds– Bhaag Milka Bhaag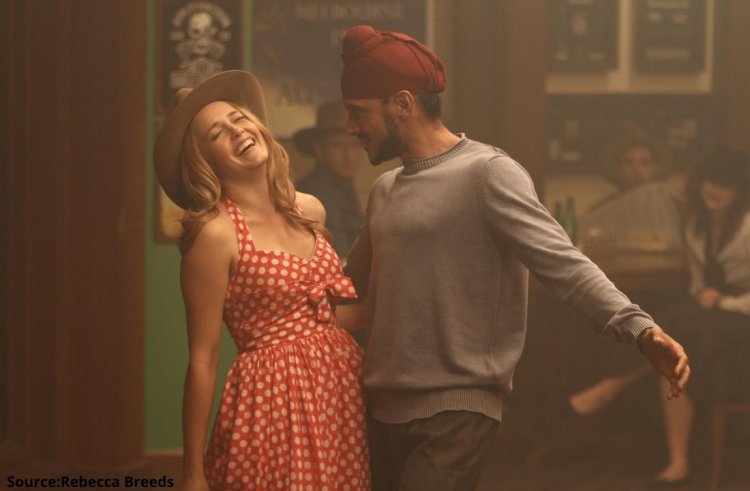 In Rakeysh Omprakash Mehra's Bhaag Milkha Bhaag, Rebecca Breeds, who performed alongside Farhan Akhtar on Slow Motion Angreza, played the part of Stella. Rebecca has acted in TV series like Pretty Little Liars, The Originals, Molly, and Blue Water High, to mention a few, in addition to her time in Bollywood.
Lester Speight– International Khiladi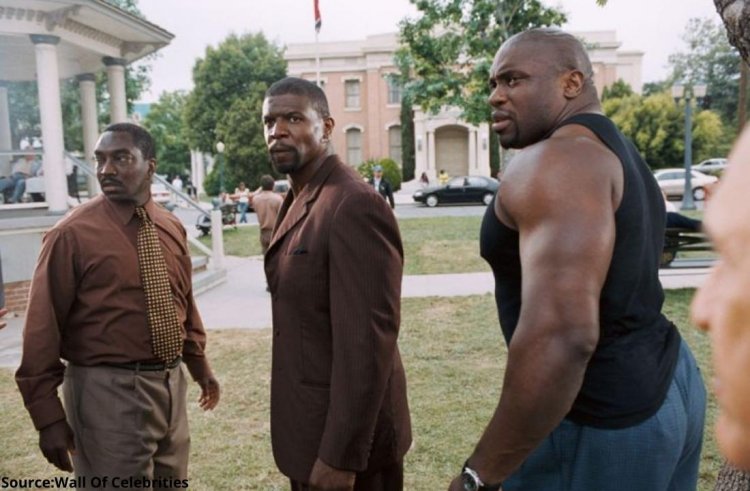 Lester Speight, a former American football player who later became a professional wrestler and actor, is well-known for his roles in Norbit, Harold & Kumar Escape from Guantanamo Bay, The Meteor Man, and Transformers: Dark of the Moon. Speight had previously appeared in the film International Khiladi with Akshay Kumar. Do you recall the large man who severely beat Akshay? That is, indeed, him.
Brandon Routh– Kambakkht Ishq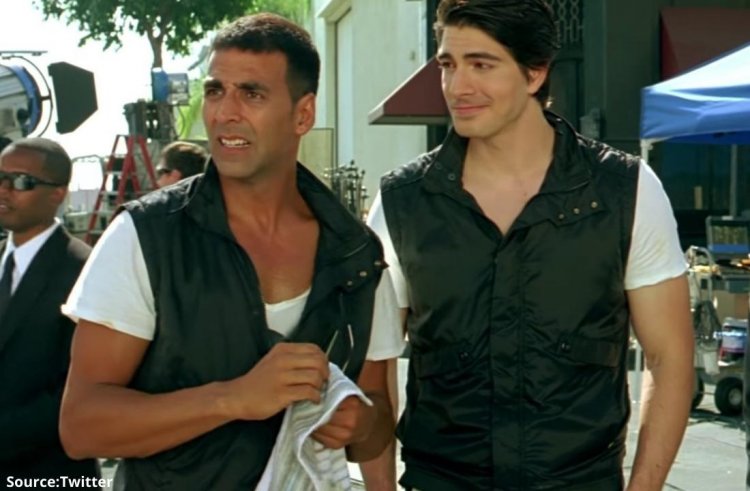 In 2009's Kambakkht Ishq, Brandon Routh also made an appearance alongside Sylvester Stallone and several other Hollywood stars. Routh was born and raised in Iowa before relocating to Los Angeles to seek a career in the entertainment business. During the early 2000s, Routh frequently appeared on several television programs. Gilmore Girls, a hugely popular television series, was one of them. He then gained fame for playing Superman in the 2006 movie Superman Returns. He has had notable appearances in the films Scott Pilgrim vs. the World and Zack and Miri Make a Porno., as well as a recurrent character in the television series Chuck.
Whoopy Goldberg– Kambakkht Ishq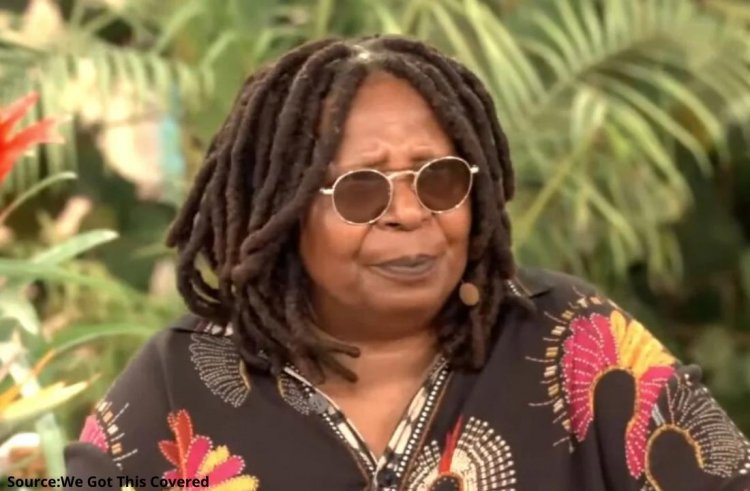 Additionally, Whoopi Goldberg had an appearance in Kambakkht Ishq in 2009. Goldberg is a longtime host of the daytime talk show "The View," an actress, an award-winning comedian, and a supporter of human rights. She performed in a well-known one-woman play in 1983, and in 1985, she took home the Grammy for Best Comedy Recording. Her triumph in The Color Purple in the same year marked the beginning of a prominent acting career. She received an Academy Award in 1991 for her role in Ghost, and in 2007 she began her illustrious career as moderator of the chat show "The View." Goldberg is also well-known for belonging to a very small club of celebrities who have won an Emmy, Grammy, Oscar, and Tony Award, collectively known as the "EGOT" distinction.