Unraveling the Controversy Surrounding 'Special Ops: Lioness' - Alleged Military Propaganda Exposed
Unraveling the Controversy Surrounding 'Special Ops: Lioness' - Alleged Military Propaganda Exposed
Updated on July 28, 2023 12:09 PM by Andrew Koschiev
Paramount+ has released the first trailer and set the premiere date for Taylor Sheridan's latest star-studded project, the spy thriller series "Special Ops: Lioness".
"Special Ops: Lioness" is produced by MTV Entertainment Studios and 101 Studios. Creator Sheridan produces this series with David C. Glasser and actors Saldaña, Kidman, and others. "Special Ops: Lioness" joins with Sheridan's other Paramount+ series like "Mayor of Kingstown", "Tulsa King", "Lawmen: Bass Reeves", "Land Man", and "Yellowstone" universes including "1923" and "1883".
Brought Interesting Value of The Military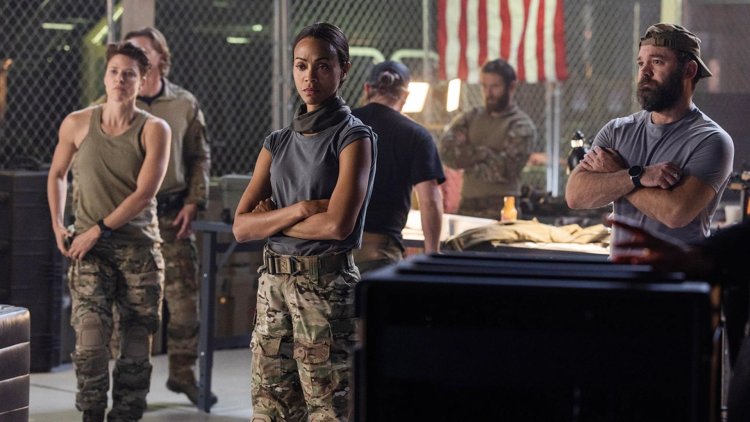 (Image Credits: The Hollywood Reporter)
According to its synopsis, "Special Ops: Lioness" inspired by true story of US Military programs, following the life of Joe (Saldaña) while she tries to balance her personal and professional lives as the CIA's in the war on terror. The Lioness Program, watched by Kaitlyn Meade (Kidman) and Donald Westfield (Michael Kelly), asked an aggressive Marine Raider named Cruz (Laysla De Oliveira) to hidden operate with Joe among the intermediary forces of National terrorism in the CIA's top thrawt the next 9/11.
"Special Ops: Lioness" follows an initiative that pins hidden agents with high-value terrorism targets, forms relationships with wives, girlfriends, and family members of suspected female leaders to gather intelligence. In the opening scene, the leader Lioness Joe (Zoe Saldaña) loses an agent when her cover is revealed, forcing Joe to call a drone strike that kills the spy and enemies. Instead, Joe recruits Cruz Manuelos (Laysla De Oliveira), a marine whose her ability to do pull ups presents the qualification for these job.
Sparked Propaganda from The Liberal
Sheridan has long developed a contrasting image with the liberal elite culture without quite aligning with its opposite. "Yellowstone" was famously rejected by HBO before gained a reputation as a "red country succession'", though its politics have always been more ambiguous and chaotic than outright conservatism. As the synopsis, "Special Ops: Lioness" did not had such ambiguity. "Special Ops: Lioness" is a work of military propaganda that posits the United States Armed Forces as "the strong" who "protect the weak", a group that appears the entire Middle East and weak members of US society.
In the one chapter of the eight-episode season presented to critics there's not a hint of curiosity about the circumstances that pitted the Lioness team against the Islamic State in Iraq despite there any talk to build democracy after Saddam Hussein fool. However, a particularly humiliating scene where the young Cruz runs from his abuser and entered the recruiting office, where an officer scares her abuser, underscoring the implication that it is the job of the global superpower to found the oppressed at any away required. If you don't agree with the vision of US hegemony, this series is not for you.
Contained the Feminism Issue
At the end of the first episode, written by Sheridan and directed by John Hillcoat, Cruz suddenly ingratiated herself with potential assets. In Joe's home life, which includes two daughters and a husband who serves as single parent while his wife is away at war. Sheridan didn't just give them masculine names like "Joe" and "Cruz"; he also gave them conflicts of masculine stereotypes such as feeling abandoned from their children because of jobs. It might have been predicted that Sheridan's take on pop feminism would weaponize women's liberation to serve the industry of military.
Also Read: Season 5 of Yellowstone will be divided into two parts due to its massive length