The Popular Netflix show 1899 canceled after season 1
The Popular Netflix show 1899 canceled after season 1
Updated on January 04, 2023 12:28 PM by Laura Mendes
Fans were disappointed as Netflix announced canceling 1899 after season 1, which premiered on November 17, and co-showrunners of the show confirmed the same.
1899 canceled from Netflix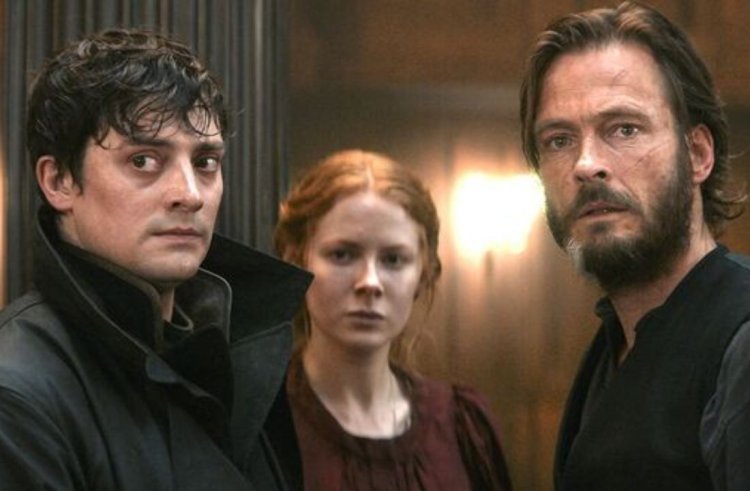 (Image Credits:Jovem Nerd.com)
More than this, the sci-fi thriller 1899 is getting canceled as other popular shows also got canceled after its season 1 release. Along with 1899
I'm Not Okay With This
Julie and the Phantoms
Resident Evil
never witnessed another new season after season 1.
Read Also:'Warrior Queen ' Barbara Walters was remembered by Christiane Amanpour as someone who 'did not suffer fools easily
The storyline of 1899
The 1899 storyline revolved around a group of immigrants traveling to New York City, USA, on the steamer Kerberos. The story of immigrants going on a steamer in 1899 included some unanticipated storyline twists and switches that took the narrative into pure science fiction and surrealism. But one of the things that made the show popular was the unexpected climax. The show earned mostly favorable reviews from critics and spent several weeks at number two on Netflix's Top 10 ranking. On Rotten Tomatoes, it had a decent rating of 76%
The show's creators confirmed the 1899 cancellation
Jantje Friese and Baran bo Odar, the show's creators, had shown interest in bringing 1899 back for two more seasons. Many fans anticipated at least a second season, given the cliffhanger conclusion and the show's creators' ambitions. On the other hand, bo Odar announced the cancellation of 1899 on Instagram on January 2.
Netflix series Dark
Before 1899, the duo had also produced the three-season Netflix series Dark, which was the impetus for the 1899 contract. Friese and Bo Odar claimed to have planned a similar three-season run to Dark for 1899 as things didn't go as planned, so they were forced to call it off.
A possible reason for cancellation
The show's viewership could have been better. Besides that, 1899 created controversy and was accused of Plagiarism by copying the artwork and storyline from the 2016 comic Black Silence in November. Though the creators of 1899 denied it, few expect that it would have been why Netflix canceled the show.
Filmmaker's fury on Netflix
Siddhant Adlakha, a filmmaker and film critic, argued that Netflix didn't give 1899 enough time to build a fanbase for the show. Additionally, he assumed that the Netflix blockbuster Wednesday, which debuted a few days after 1899, may have harmed the show's viewership.
Twitter handlers criticized Netflix
On Twitter, several users have started to call for Netflix to keep 1899 instead of canceling it. They have also criticized the site for canceling other well-known shows after one season.
Read Also:'Sister Wives': The strain in Kody Brown and Meri's marriage has been 'perpetual' since day one, according to him