The Netflix documentary Harry and Meghan revealed a beautiful Archie and Lili moment!
The Netflix documentary Harry and Meghan revealed a beautiful Archie and Lili moment!
Published on December 14, 2022 01:18 AM by Sally Harbor
A new trailer for Netflix docuseries Harry & Meghan was released on Monday. On December 15, new episodes were dropped with the new family photo of two children, Archie Harrison, and Lilibet Diana. The trailer revealed a black-and-white snap of the couple walking away from the camera carrying one of their kids.
The couple is having fun with their family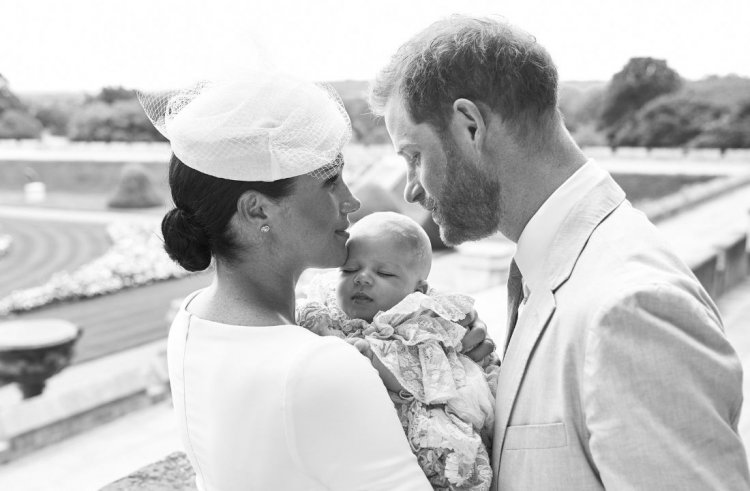 (Image Credits: Town and country)
The trailer appears with photos that were taken on the same day. Meghan sits on the kitchen counter across from Prince Harry as they appear in the same outfits. Meghan and Prince Harry enjoying life in Montecito, California; the trailer ends as they were moved in 2020 after stepping back to work as members of the royal family.
Harry says the first chapter shows the couple enjoying and playing with their kids outdoors. Meghan adds, 'It gave us the to create that home we had always wanted.
New trailer!
The New trailer is between the Duke and Duchess of Sussex and the British royal family. They treated him, and Meghan were the victims of institutional gaslighting. He continues, 'They are willing, to tell the truth, to protect us.
Meghan and Prince Harry kept their children out of the public. In the three episodes of the docuseries, they shared personal photos and video clip features with Archie and Lili, which premiered last week. In one of the great scenes, Meghan holds Archie as they look photo of Princess Diana, who is hanging on the wall.
One photo reveals Archie is celebrating his first birthday, where he is riding around on a suitcase. Prince Harry pushes it around, making noises and lying on Meghan's baby bump. Archetypes were her Meghan podcast released last month. Meghan added she makes breakfast for the family. She also added, 'I make breakfast for all three, and it's very important t me. She also mentioned that it is a great way to start the morning.
Also Read: Prince Harry Says Meghan Markle's Acting Profession Was A Huge Concern For Royals