Prince Harry Says Meghan Markle's Acting Profession Was A Huge Concern For Royals
Prince Harry Says Meghan Markle's Acting Profession Was A Huge Concern For Royals
Updated on December 09, 2022 10:58 AM by Michael Davis
In the documentary series 'Harry & Meghan,' Prince Harry revealed that his wife Meghan Markle's acting as a career got a huge concern.
'Harry & Meghan' released on Thursday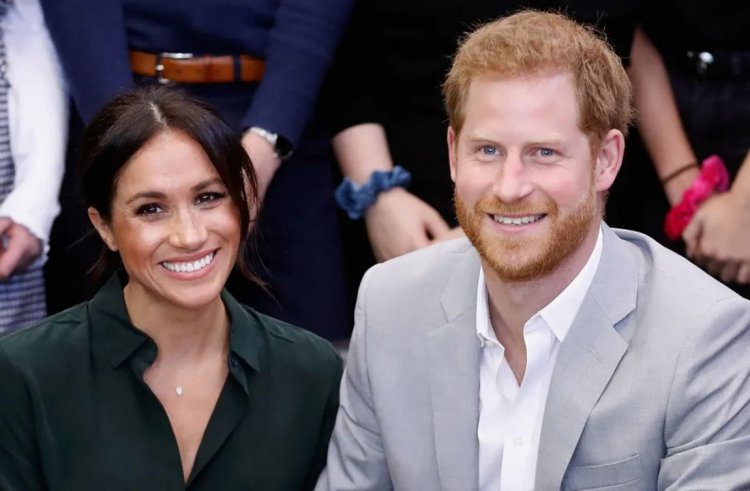 (Image Credits: Vogue)
The much-anticipated series, 'Harry & Meghan' which came out on Thursday with its first three episodes, chronicles the life of Prince Harry and his wife, Meghan Markle.
This series disclosed the Harry-Meghan love story; they met through Instagram, and Harry was late for his first date! And also of the early difficulties in their connection with the family.

No content to upset royals
The first three episodes have no content that could upset the royal family. Still, they feature footage from Princess Diana's contentious "Panorama" interview with the now-excommunicated BBC journalist Martin Bashir, likely to create fury in Prince William.
Also Read: Prince Harry's Memoir Raises Concern Over Royals But Will Not Destroy The Institution, Says Princess Diana's Biographer Andrew Morton
BBC donated for the wrongdoing
It revealed last year that the interview had been gained using deceptive ways. Earlier last year, BBC openly apologized to Harry and William and donated $1.6 million which it made from the interview.
Male royal members indifferent toward Meghan
In another piece, Harry states that male family members were indifferent to the severe public intrusion into his and Meghan Markle's life since their spouses had undergone the same.
Harry, in the series, said, "Some of the members of the family were like, 'But my wife had to go through that. So why should your girlfriend be treated any differently? Why should you get special treatment? Why should she be protected?' And I said the difference here is the race element."
Also Read: When did the celebration of Christmas begin?

Acting profession's biggest concern
Additionally, Prince Harry and Meghan Markle admit that one of the "greatest concerns" for the royal family at the time was Meghan's acting profession; by that time, she was starring in the long-running legal drama series "Suits." Unnamed family members reportedly foretold Harry that the relationship wouldn't endure.

Intimate details on the couple exposed
The pair disclosed intimate details on how Harry and Meghan met and how she met Harry's relatives and other royal family members.

Meghan and curtsy toward Queen
Reiterating a story from her Oprah Winfrey interview last year, Meghan claims that she was surprised when Harry asked her on the way to Windsor Castle if she knew how to curtsy.
In the series, Harry said, "How do you explain that to people? How do you explain that you need to bow to your grandmother? And that you would need to curtsy, especially to an American. Like, that's weird."