The Bachelorette: Men who recieved Gabby and Rachel's Bachelorette Hometown dates
The Bachelorette: Men who recieved Gabby and Rachel's Bachelorette Hometown dates
Updated on August 17, 2022 17:15 PM by Sally Harbor
Post a dramatic week full of emotions and anger along with a surprise elimination in the show The Bachelorette, Gabby, and Rachel are all set to meet the families of their chosen men.
The lucky men who have received the Hometown dates
The leads of the show The Bachelorette, Rachel Recchia, and Gabby Windey are beginning to fall in love with some of the men and they have decided which of them will receive hometown dates.
Also read: It was fun playing with Gabby's grandpa, Erich revealed on The Bachelorette
During a Bachelorette hometown date, the leading lady visits with the family or friends of each suitor, to get to know him on a deeper level.
The families involved through the seasons often show their concerns about the process of The Bachelorette including whether it is too soon for the couple to get engaged. Once those fears are eased, the couples usually ask for the blessing of the family in case they get engaged at the end of the season.
Also read: All The Spoilers Leaked About The Bachelorette Men Tell All Episode
Rachel Recchia and Gabby Windey had started their journey on the show by getting to know all the men together. However, they eventually decided to split into two exclusive groups.
Gabby's group was made up of Erich Schwer, Jason Alabaster, Johnny DePhillipo, Nate Mitchell, Spencer SSwiss Michael Vaughan, Quincey Williams, Kirk Bryant, and Mario Vassall, who had received Gabby's first impression rose.
Whereas, Rachel's original group consisted of the first impression rose recipient Tino Franco, Aven Jones, Tyler Norris, Zach Shallcross, Ethan Kang, Hayden Markowitz, James Clarke, Jordan Helman, and controversial contestant Logan Palmer, who eventually decided to switch to pursuing Gabby.
Also read: The Bachelorette: Find Out The Heartfelt Reason Gabby Windey Said Goodbye To Nate
As of the week 6 episode, which took place in Amsterdam, Rachel was choosing among Tino, Aven, Tyler, Zach, and Ethan for her hometown dates, while Gabby had narrowed her guys down to Erich, Jason, Johnny, Nate, and Spencer.
The special visit to the hometowns of the boys
The new episode has revealed that Rachel will visit the hometowns of Tino, Aven, Tyler, and Zach. The first rose has gone to Zach who is a 25-year-old lech executive from Anaheim Hills, California.
Tyler, who is a 25-year-old business owner from Wildwood, New Jersey, also earned a rose on the next group date which upset Tino who is a 28a-year-old general contractor from Playa Del Rey, California as he felt that he deserved it more than anyone else.
Also read: 'Bachelorette' Recap: Gabby Windey Down to 3 After She Sends Home Nate, Logan Tests Positive for COVID-19
But Tino finally received his rose at the rose ceremony, with Aven, the 28-year-old sales executive from San Diego, California. This meant that Rachel sent home Ethan, the 27-year-old advertising executive from New York.
The confused Gabby and her men of choice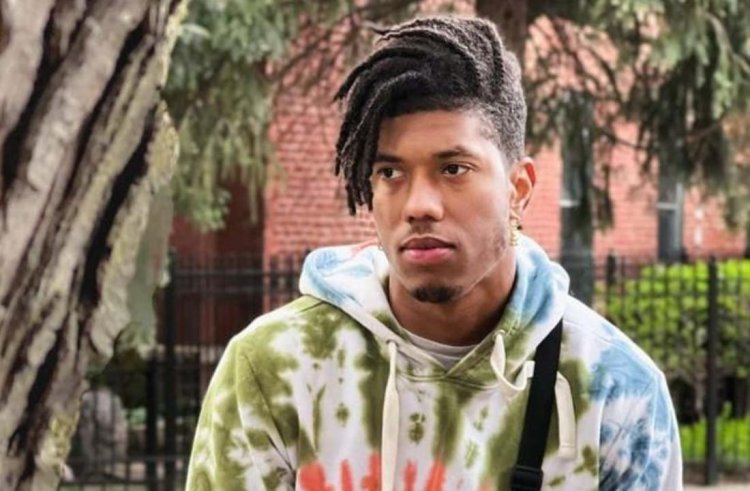 Gabby was initially more confused in deciding about her hometown dates, but she eventually chose Erich, Jason, and Johnny.
Gabby had sent home Nate, a 33-year-old electrical engineer from Illinois during their one-on-one date because he is a father to a 6-year-old daughter, and she is not want to be a mom.
Then Logan, the 26-year-old videographer from San Diego, California, was forced to leave the show due to testing positive for Covid-19.
Also read: The Bachelorette: Find Out the Emotional Reason Gabby Said Goodbye to Nate
Later, she decided that she did not have enough of a connection with Spencer, the 27-year-old venture capitalist and military veteran from Chicago, Illinois, to meet his family, so she sent him home and decided that she will only have three hometown dates.
Finally, at the rose ceremony, she chose Erich, the 29-year-old real estate analyst who belongs to New Jersey, and Jason, the 30-year-old investment banker from Memphis, and also chose Johnny, the 25-year-old realtor from Florida for her hometown date recipients.
Erich has already met Gabby's beloved Grandpa John on a one-on-one date, so it will be nice for her to have the chance to meet his family too.
The mistakes by the bachelorettes this year will cost them long
Choosing the recipients of a hometown date is one of the most important aspects of being the lead of The Bachelorette and It should not be taken lightly by the contestants because once their families are involved, relationships become even deeper.
Gabby's decision to only visit the hometowns of three of the men indicates that she knew exactly what she wanted, and she was not going to meet someone's family if she did not see a future with him just for the sake of the show whereas Rachel seems to have strong connections with all of the men that she chose, so it will be interesting to see what happens when she meets their families.
The hometown dates that will come will give the women even more clarity as they decide which lucky men will receive their final roses.