Spoilers from the Bold and Beautiful, confession to making out all-inclusive
Spoilers from the Bold and Beautiful, confession to making out all-inclusive
Updated on August 20, 2022 22:31 PM by Anna P
Deacon's confession in the broom closet
Deacon flinches and mutters, "It can't be," in his broom closet home as Sheila emerges and purrs, "Momma's back." She cries out an ugly cackle as he grimaces, "Sheila."
Steffy grins as Finn approaches the cliff house shirtless and drenched after surfing. They canoodle while talking about the kids. Finn missed his stunning, creative, and seductive wife. They embrace.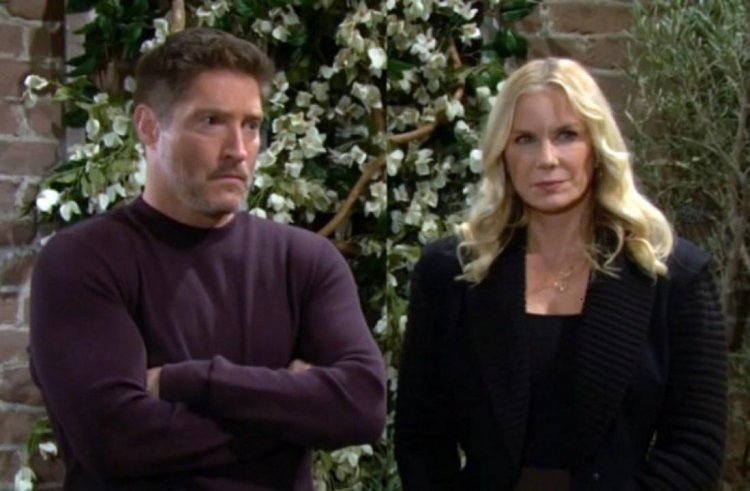 Quinn is speculatively observing Carter at Forrester Creations from across the conference table. She wonders if he struggles to focus as much as she is. "More," he grinned. She decides that they should take action before it drives them mad. Carter is already past the absurd point.
Related: Bold and Beautiful" updates- Sheila exits, whereas Fin
She is pulled out of her chair by Carter as he approaches, and they share an intense kiss. All morning, he has been itching to do that. All morning, Quinn had been itching to do "this." He is dragged into another clinch by her. Ridge enters at that precise moment and murmurs, "I could have sworn this is my workspace."
Steffy makes out with her husband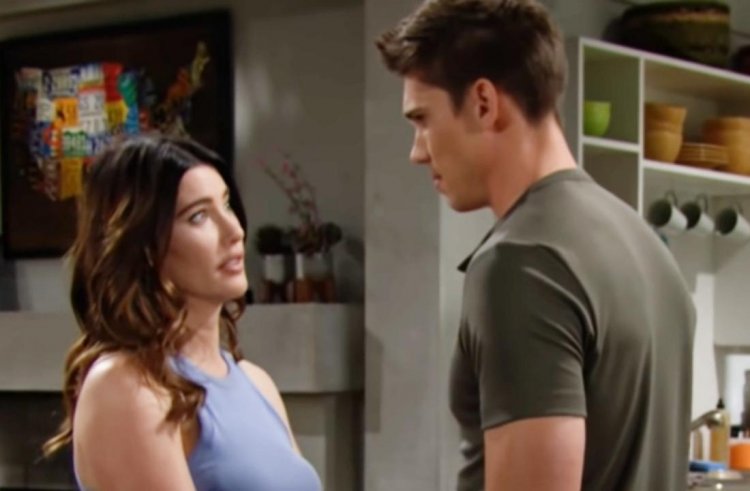 Steffy rubs her hands over her husband's chest and abs at the cliff house and asks him to take off his wet bathing suit. He affirms that her love kept him alive as she describes the miracle of his survival. They kiss once more.
Ridge will never get used to seeing his best buddy kissing his ex-stepmother at Forrester. "Find a backseat, don't do this here," someone said. The conversation shifts to business as Carter and Quinn split apart. Steffy will not be present today because she is spending time with Finn, according to Ridge. Zende enters just then, terrified. He has just learned that a bear killed Sheila. Is that real?!
Deacon tells Sheila he believes she had been assaulted and murdered by a bear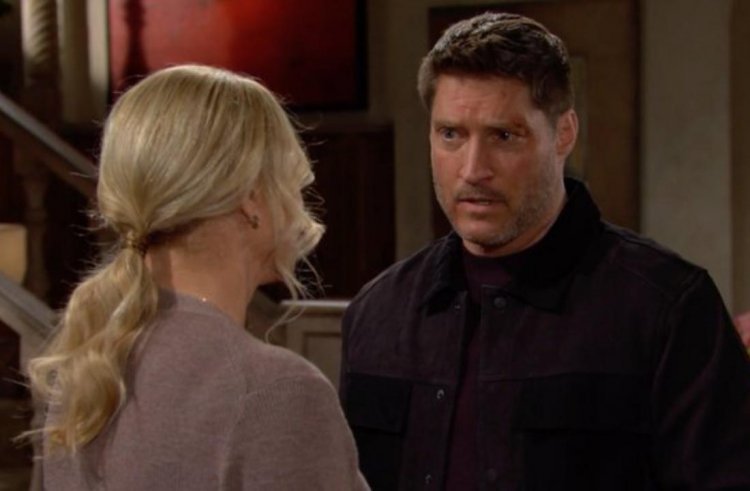 The only thing that attacked me was you. Sheila chuckles as she leans back, looking smug and self-satisfied.
Steffy sits on Finn's shoulder at the cliff house. Finn aspires to keep her in this position for all time, but Kelly and Hayes won't let it happen. The house will descend into kid mayhem.
Finn informs her that this is what counts most. Steffy reiterates how important it is to have their family back together. They still have a lifetime of memories to create. You saved me from Sheila's gunshots.
Finn cradles her tightly. He would do it again in an instant. According to Steffy, he is the best husband, father, and doctor.
Also, Read The Bold and Beautiful Updates: the mind-boggling preview that will leave you on the edge of your seat.
Ridge informs Forrester about Sheila and her middle toe, which serves as the decisive piece of evidence
When Ridge pulls out the photo to display it, everyone sighs and cringes. They discuss how Sheila almost killed Steffy and her son. They are reportedly more in love than Ridge has ever seen them. It serves as Ridge's constant reminder that she is no longer here and will never hurt anyone he cares about again.
Steffy no longer wants to discuss Sheila or that night at the cliff home. Sheila won't hurt us again, Steffy explains. Finn promises to raise their family, create wonderful memories, and spend their final years together. We will be "more and more in love every day for the rest of our lives."
Quinn claims to have experienced greater levels of love. Ridge is unsure if that is a jab at his father. Although she cares deeply about his father, she will never again hide the unique bond she and Carter share. Carter returns to Steffy's miracle after changing the topic. He is relieved that Sheila won't terrorize them or anyone else again. "Ding dong, Sheila is dead," Ridge grins.
Related: All the details of the next episode of Bold and Beautiful
Sheila's toe is a big pain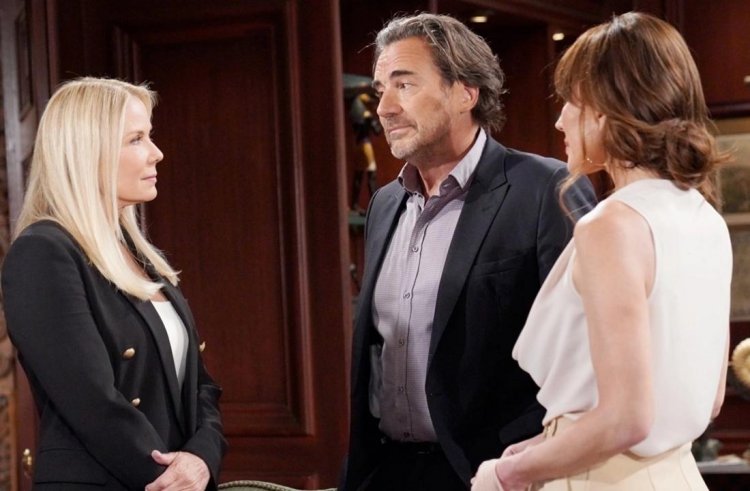 Sheila acknowledges that detaching her toe was the most physically painful thing she had ever done, but it was the only option. She couldn't have survived if they had hunted her down.
Conclusion
Deacon finds it hard to believe she is here and that they share a bed. "Why did you come here?" grits Deacon. He needs to say he had the time of his life, according to Sheila.
You're aware I'm on parole. The parole officer for Deacon knocks on the Door and yells for him to open up. They believe she's dead.