Shocking Truth: Union Square Chaos Exposes Hidden Riot Agendas!
Shocking Truth: Union Square Chaos Exposes Hidden Riot Agendas!
Updated on August 09, 2023 15:15 PM by Ava Sara
(Introduction:vox)

Introduction
Famous twitch youtuber Kai Cenat playstation 5 giveaway causes thousands of young people at Union square in New York to riot. Police manage to disperse the crowd, but members result in chanting " Black Lives Matter" to excuse their behavior.
The Mayhem at Union Square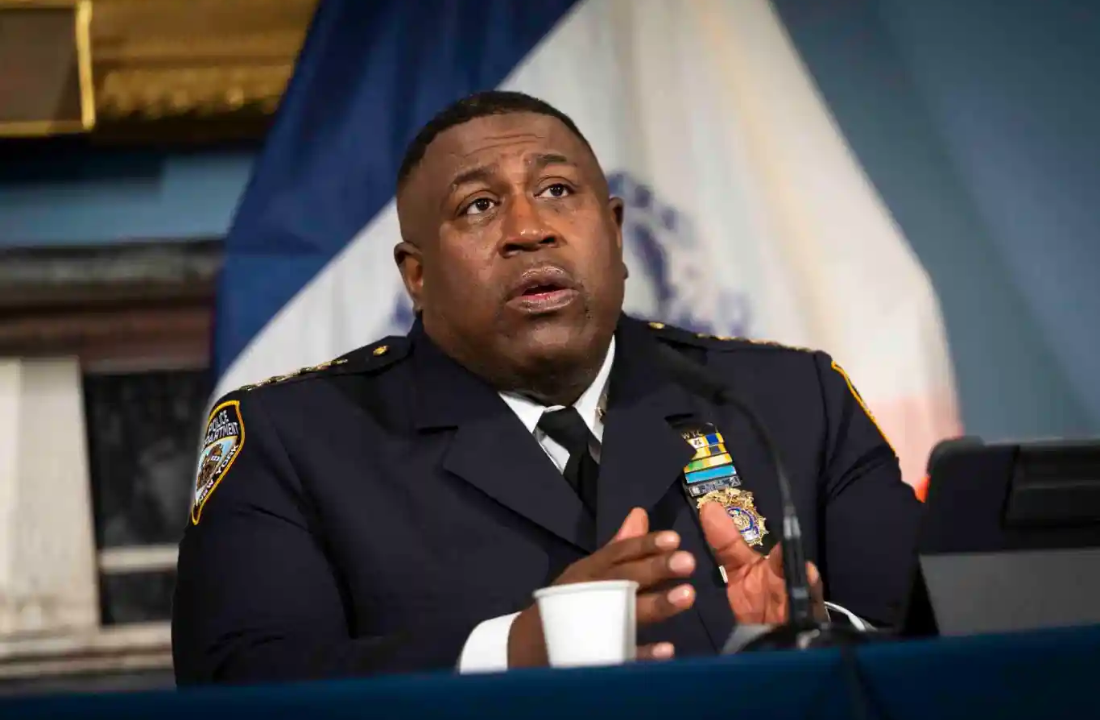 (The Mayhem at Union Square:hell gate)
The famous youtuber who has over 20,000 twitch followers planned to give away playstation 5, microphone, computers and other accessories. The scheduled meetup event was at 3.30 pm. The park was already full by 3.00 pm.
Officials say that the public gathering location was not announced until just after moments before Kai Cenat arrived at the park.
The mayhem which began shortly after 3.00 pm led to violence towards the police and the public.
The riot continued for 3 hours, with the rioters turning more violent as they tossed cones, bottles and rocks.
Jeffrey Maddrey, the Police Department's chief of department, said at a news conference late Friday that "The NYPD became aware at about 1:30 p.m of a crowd forming in Union Square. It was quickly determined that an influencer was posting on social media about showing up to Union Square. He was encouraging all of his followers to come to the park."
Jeffrey Maddrey also added that the rioters broke into a nearby construction site, "They began to throw articles that belonged to the construction site: paint cans, bottles, rocks. You had people walking around with shovels, axes, and other tools from the construction trade," he asserted.
The riots led to the arrest of 65 individuals and half of them were juveniles. Cenat was also arrested for facilitating riots and unlawful assembly. He was issued a desk appearance ticket for the charges and was released from custody early Saturday morning.
Was it Really a Protest or Riot?
(Was it Really a Protest or Riot:Aeon)
A lot of people were hurt during the protests including the police, chief Meddrey said that the event was huge and did not come with a permit, he also added that the NYPD riot squad was called just after the riots spread to Lafayette and Bleecker streets.He said "the post had gone viral," by 3pm.
Police sources described the chaos as a "full-on riot."
Maddrey said, "It was a very dangerous situation.""We were in there, we were crushed, we were pushed. I had officers on the floor."
The NYPD managed to clear the park minutes after 6 pm. However, the most revealing thing after the police cleared the mob, is that members started chanting " Black Lives Matter."
The chant provided an insight on the dirty secrets of riots vs protests. This was not a protest, it was a riot. A protest is said to be a planned peaceful demonstration to indicate dissatisfaction or disagreement with something. A riot on the other hand is unlawful demonstrations that involve massive destruction of properties and violence. This was clearly an exploitation of political issues.
The historical parallels of a significant part of the crowd to engage in genuine political protests can also be compared to the mass demonstration on the homicide of George Floyd and Michael Brown or mass protests from the Watts riots.
Such events can shape public perceptions and events, as the young influencer clearly wanted a dramatic reassurance that he can make things happen unlawfully, and rioting is a way of making it happen. And this was covered throughout the media, whether he gave out anything as promised is still unclear.
Final Thoughts
Just to simplify, young people naturally seek excitement and by doing so, they restlessly commit acts of vandalism, and their main motive is they can do anything. That is exactly what happened when George Floyd's protest in 2020 spun out of control. There is a serious problem distinguishing between riots and protests, and that is why the rioters at union square started chanting " Black Lives Matter" to excuse their behavior. But this was not some racial discrimination, this was an act of their own political considerations agenda, it was an act of making things happen illegally.
Alsoread:Clint Eastwood's 14 Years Affair Ex Mistress, Dies Aged 93