Scarlett Johansson Breaks Her Silence On Bombshell Actor Portrays Before Taking Sexy Roles
Scarlett Johansson Breaks Her Silence On Bombshell Actor Portrays Before Taking Sexy Roles
Published on December 14, 2022 18:27 PM by Michael Davis
She has proven herself time and time again. Be it the acting skills or action sequels. She is a versatile actress, for sure. She is also one of the superheroes as, Black Widow. She is ruling the hearts of her fans. In her recent interview, she spoke about how the filmmaker objectifies her as an over-sexualized actress. She even disclosed why she is holding this image.
Scarlett played a role in Marvel, and a male desired the character. Her Marvel sketch was close to that. In her interview, she disclosed how she is trying to change that image of her.
Table for two with Scarlett Johansson and Bruce Bozzi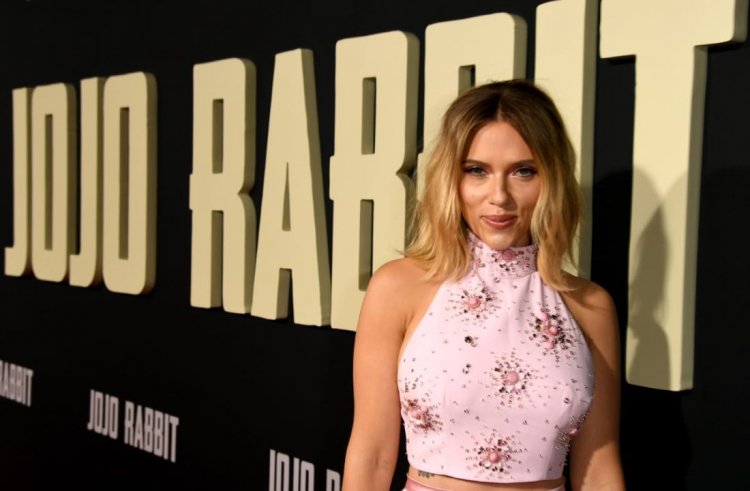 (Image Credits: Fashionista)
Scarlett spoke about how she was groomed to be a bombshell actress. She said that happened because of the trajectory during her launch. She was stuck on it. Scarlett did "Lost in Translation and 'Girl With the Pearl Earring,' she was only 18-19 and learning about her sexuality and desirability. Scarlett was groomed into what they call a bombshell actor. She was playing the woman and object of desire, which concerned Scarlett. She felt cornered and stuck to get out of this place.
Scarlett Johannsson spoke about her place and said it was easy for others to judge and say this works well. For a bombshell like that, she said there is no opportunity beyond that. It was an interesting and weird place to be in. Scarlett stuck to reality and tried working on other projects to prove herself.
Scarlett remained her audience her character Black Widow's character was also portrayed around the same theme. She worked with the movie director, Jon Favreau, and Marvel Studios head, Kevin Feige, and made some changes to the character.
Scarlett Johansson will be seen in Asteroid City and My Mother's Wedding.
Also Read: 90 Day: The Single Life's Natalie Mordovtseva Pushed For Divorce By Mike's Mom Trish