90 Day: The Single Life's Natalie Mordovtseva Pushed For Divorce By Mike's Mom Trish
90 Day: The Single Life's Natalie Mordovtseva Pushed For Divorce By Mike's Mom Trish
Updated on December 14, 2022 15:14 PM by Michael Davis
90 Day: The Single Life's Natalie Mordovtseva is clueless as her future depends on whom? Is it Mike Youngquist or Josh Weinstein?
Natalie was questioned about the fact that she won't pick between the men since she can't divorce Mike but is still attracted to Josh during Monday night's concluding tell-all show. When asked whether she preferred Josh or Mike, Natalie remained silent and discreetly got up to sit on Mike's knee and collapse into him.
Josh unclear on his relationship with Natalie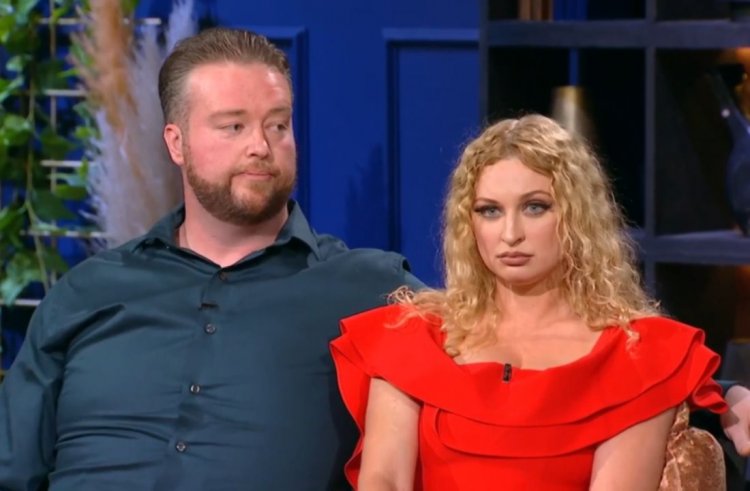 (Image Credits: The Hollywood Gossip)
At that point, Josh acknowledged he was still unclear about his relationship with Natalie and that he had never fully understood her relationship with Mike.
Trish confronted Natalie
Trish Mike's mom appeared on stage and confronted Natalie, saying, "You purposely chased Michael until he got you over here, and then you ran off," for which Mike shook his head. "Your goal was to get here, and that was it. It wasn't about if you love Michael because you don't. And you're not going to love this man more than you did him."
After Trish's accusation, Natalie said, "Unfortunately, or fortunately, you're my mother-in-law, and I will not disrespect you. I can't. I'm sorry."
Also Read: 90 Day Fiancé Star Liz Desperately Wants To Get Married To Big Ed Despite Red Flags
Trish's refusal to discuss divorce
Trish refused to discuss why Mike hasn't yet divorced Natalie on TV when asked if she thought her son was "over" Natalie. Trish responded that she thought Mike was "three-quarters over Natalie."
Trish insisted, "The time has come, and he is working on it."
Also Read: 90 Day Fiancé star Angela Deem begging money from Instagram followers
Shaun Robinson's response to Natalie's relationship
It is obvious that we won't resolve this tonight, remarked host Shaun Robinson as Josh indicated he needed to reexamine his relationship with Natalie.
Backstage, Natalie, in her interview, mentioned that she was fine and ready to die alone. She has created a huge disaster and blamed her for the fault.
Mike's advice to Natalie
On the other hand, Mike asked Natalie one last time, "You need to figure out what you want. That's all I can say."
While Natalie's mind was still plainly conflicted, it was very obvious where her heart was: "Michael, no matter what, he's my protector. ... I just feel it. He's there for me. And Josh, he's just having fun. He said what he said, and you know, God bless. Whatever."