Rihanna has praised Will Smith's latest film Emancipation, and his performance
Rihanna has praised Will Smith's latest film Emancipation, and his performance
Updated on December 05, 2022 17:25 PM by Ava Sara
Private Screening
Will Smith had slapped Chris at the Oscars; after that, he appeared af the 94th Academy Awards and spoke exclusively about his Movie Emancipation.
Rihanna has been one of the Privilege stars to go for the Private Screening of Emancipation.
While Will walked the Red Carpet for Emancipation disclosed, Rihanna and some close associates of the industry attended the screening of Emancipation.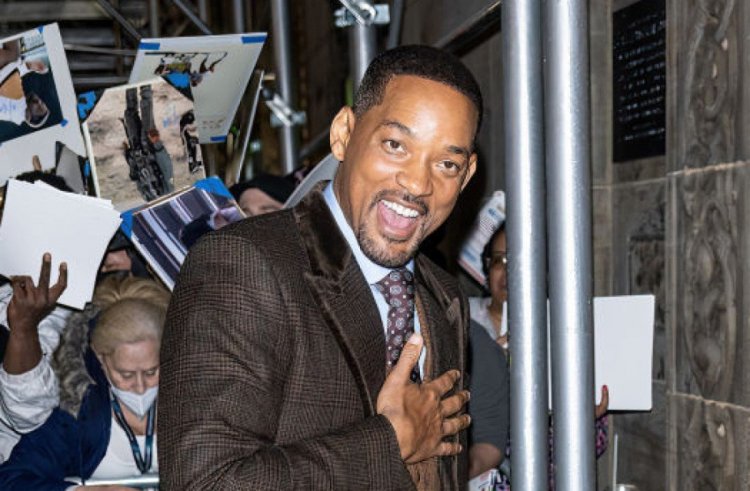 (Image Credits:Revolt TV.com)
Will said Rihanna loved the Cinematography. She couldn't get over the Movie's look and how surreal it was.
Smith added that the other friends and colleagues who attended the Private screening, Dave Chappelle, Tyler Perry, A$AP Rocky, and Kenya Barris, had to say about the Movie.
Based on the story of Peter during the American Civil War. Will Smith plays the character. It briefly elaborates on how the character Peter escapes slavery and rises to freedom from the strict rules.
To conclude.
Will Smith has worked hard on his Movie and acting skills In Emancipation. Now that Rihanna and other friends from the industry have approved his performance. It is the only time fans will determine his performance is bigger than his step of slapping Chris Rock at the Oscars.
Also Read: Angelina Jolie called Brad Pitt's winery charges "frivolous, nasty, and part of a disturbing trend