Real-life actors who are formidable martial artists
Real-life actors who are formidable martial artists
Updated on October 28, 2022 17:53 PM by Michael Davis
Especially on a large screen, it may be hard to distinguish between brilliant choreography and actual brilliance. And it's well-known that actors who play violent roles in action movies often aren't actually trained in real-world combat, despite their convincing on-screen performances. While actors like Chuck Norris and Steven Seagal have found success in the film industry because of their martial arts backgrounds, they are hardly alone. Some of the names on this list of famous people who are also adept in martial arts might surprise you.
Read more; Fight back! With your own styles! Here are the Top fighting styles in martial arts
Bruce Lee
(Image Credits: GwenShamblinlara.com)
Bruce Lee's legend goes far beyond the movies, but thanks to them, the world got to know about the master of martial arts. Bruce Lee deserves a lot of thanks from people who love martial arts movies. Without Jeet Kune Do's founder, there would have been martial arts movies, but would they have been popular or profitable? Bruce Lee learned Wing Chun from Yip Man, who was a well-known master. Unlike many other people on this list, Bruce didn't start training as a toddler or child. Instead, he was getting beat up by rival gangs when he was a teenager.
Milla Jovovich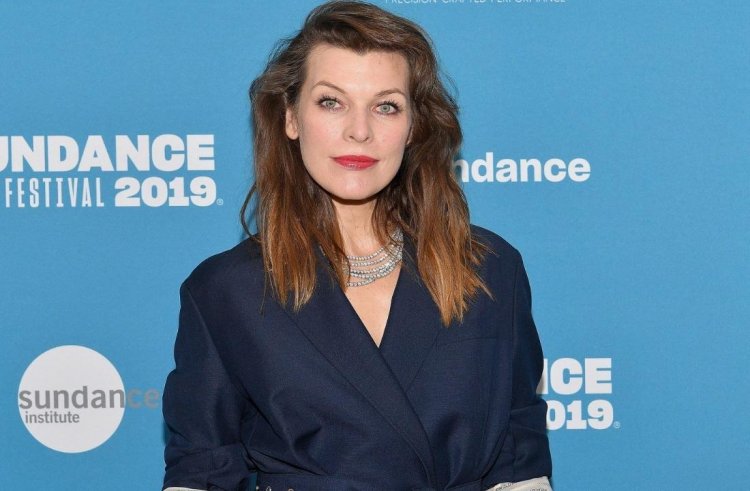 (Image Credits: CNBC .com)
Milla Jovovich, who is known for kicking asses, is no stranger to action-packed fight scenes, which makes sense since she is a very good martial artist in real life. The main character in Resident Evil hasn't tried to hide the fact that she likes mixed martial arts (MMA), and she's still getting better at Brazilian jiu-jitsu.
John Cusack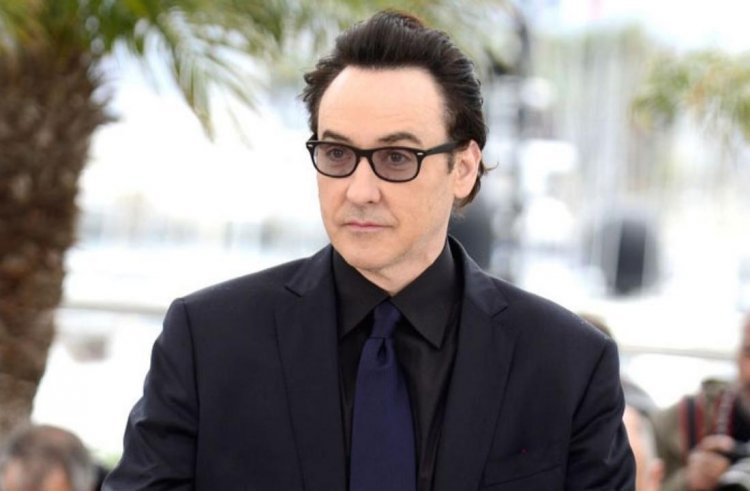 (Image Credits: PEOPLE .com)
John Cusack, who is likeable, is one of those actors who doesn't get much attention. So, you might be surprised to hear that he has a level six black belt in ukidokan kickboxing, which is a martial art. In fact, he has been involved with the sport for 30 years, and he often talks about it on Twitter.
Read also; Taekwondo - Olympic Sport, National Sport, Martial Art, Film Featured Art, And More
Jennifer Aniston
(Image Credits: Koimoi .com)
Have you ever wondered how Jennifer Aniston has kept her beautiful body for so long? Budokon, a mixed-movement practice that the Friends actress has said has helped her upper body strength, could be the reason. She has also shown her husband, Justin Theroux, activities that are like yoga.
Forest Whitaker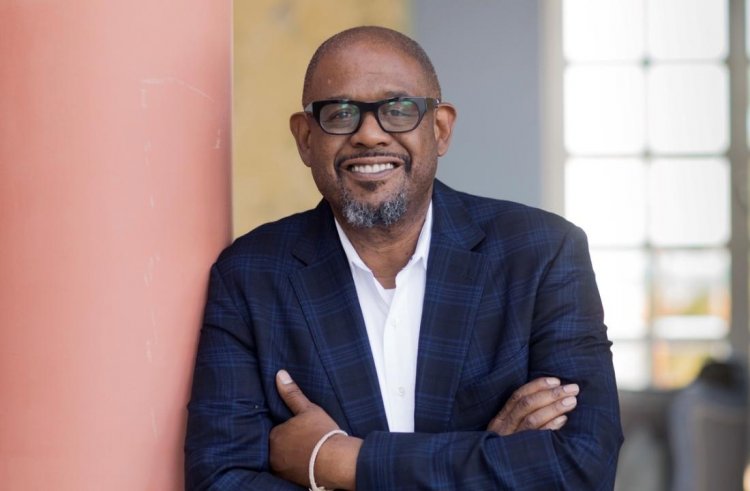 (Image Credits: NBC News .com)
In The Last King of Scotland, Forest Whitaker plays the evil dictator Idi Amin, but he is actually a nice person. But you might not want to get on his bad side, given how good he is at high-kicking in Kenpo karate. And Whitaker has gotten the rank of 1st Dan, which shows that he is very good at difficult discipline.
Jessica Biel
(Image Credits: Deadline .com)
In contrast to most people on this list, Jessica Biel began training in martial arts as part of her job rather than as a hobby. She found that she enjoyed studying the routines for her role in Total Recall to such a great extent that she has incorporated them into her regular fitness practice. In 2011, she gave an interview with Look magazine, stating, "I'm really into martial arts now -it's the most incredible workout ever."
Keanu Reeves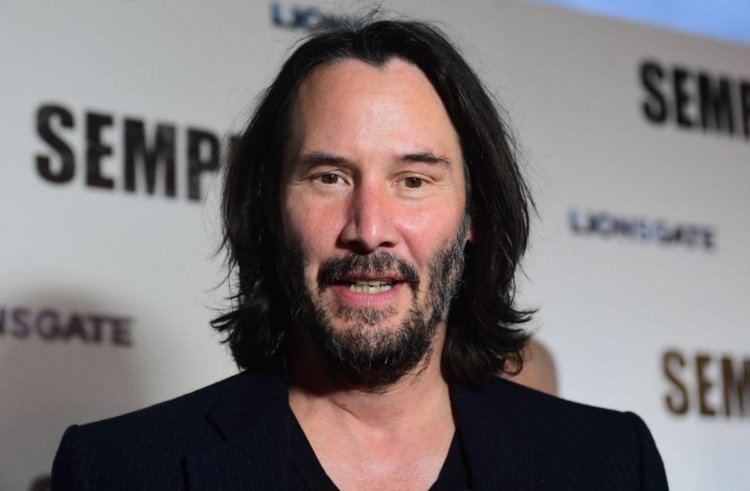 (Image Credits: KOXE.com)
Throughout his career, Keanu Reeves has never concealed his passion for martial arts, as evidenced by the fact that he starred in The Matrix and directed the kung-fu flick Man of Tai Chi. However, with the action movie John Wick, released in 2014, he took things to an entirely new level. He did not only spend months practising judo but also studied jiujitsu, which assisted him in giving his character the lethal moves depicted in the movie.
Katheryn Winnick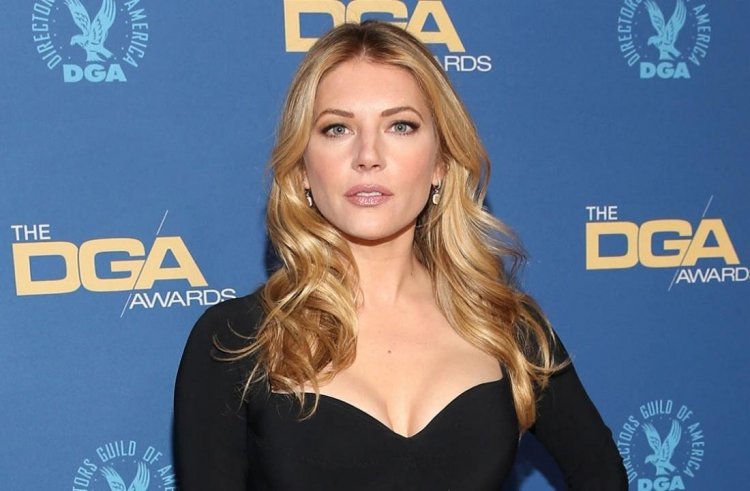 (Image Credits: Parade .com)
Katheryn Winnick is a gem in the acting world when it comes to martial arts. She had a lot of practice kicking asses before she got into the business. She got her first black belt when she was 13. By age 21, Winnick had run three martial arts schools. The star of the show Vikings focuses on taekwondo and karate, and she has a black belt in both.
Read also; An 88-year-old writer and artist passed away; he was a nominated animator for the Oscar for the film 'The Snowman.'
James Caan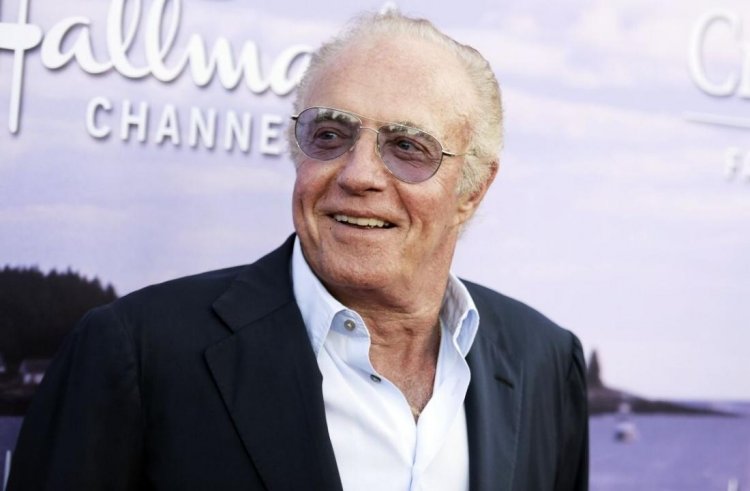 (Image Credits:The Hollywood Reporter .com)
James Caan was another famous actor who was not afraid to get physical. He was a very good 6th, Dan, in Gosoku-Ryu karate. In reality, he taught martial arts to the Culver City Police Department with the help of Takayuki Kuboto. Wow!
Sean Connery
(Image Credits: Los Angeles Times .com)
Sean Connery may have seemed like the perfect gentleman, but he was just as good at getting dirty as anyone else. The Scot studied Kyokushin karate and got a first-degree black belt as a result. Also, everyone's favourite James Bond got into a real fight with a martial arts master while making Never Say Never Again, and the master broke his wrist. Who taught the class? To be exact, it was Steven Seagal.
Ashton Kutcher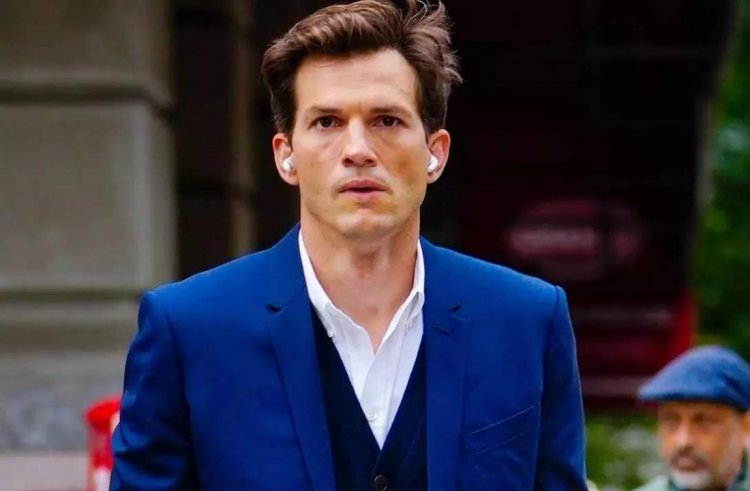 (Image Credits: The Hollywood Reporter .com)
Ashton Kutcher seems to be perfectly safe. No, that's not it. Kutcher has been learning Brazilian jiu-jitsu since 2014 when he got his purple belt. He is also in good hands because the legendary Rigan Machado has taken him under his wing. The Gracies, who were early leaders in the development of martial arts, taught Machado.
Sarah Michelle Gellar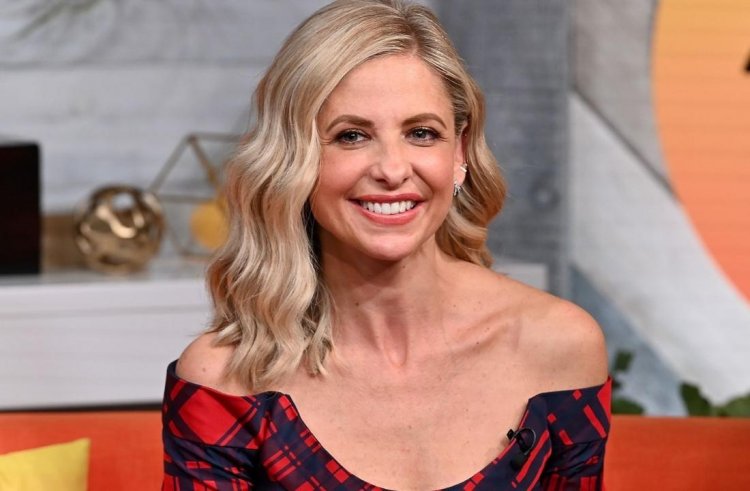 (Image Credits: The Economic Times .com)
If you play Buffy the Vampire Slayer, you need to know how to make some cool moves. Sarah Michelle Gellar has many of them—so many that she became the 1st Dan in taekwondo. Gellar also does kickboxing, street fighting, and boxing, which makes her the ideal all-arounder.
Naomi Watts
(Image Credits: Travel+Leisure .com)
Since Naomi Watts played the scared Rachel in The Ring, you might think she was a sweet person. This modest performer, who has been studying martial arts since she was a child, is not like that. Yes, Watts learned Brazilian jiujitsu after competing in amateur judo matches in the late 1980s and early 1990s. She still does this today.
Read also; North West Famous Parents' Footsteps! Kim Kardashian Shows Off North West's Yeezy Design Sketches Of Artistic Photos Series
Wesley Snipes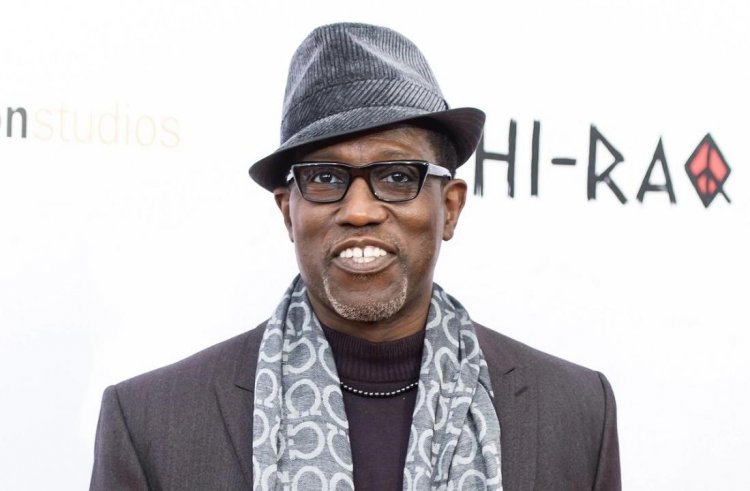 (Image Credits: Koimoi .com)
Wesley Snipes is a legend in many ways, but when you add martial arts to the mix, you've got the real deal. The actor who plays Blade is good at both Shotokan karate and Brazilian jiu-jitsu. When asked by the Independent in 2010 if he had ever had to use his skills in real life, he gave a vague answer: "It ended very quickly." The lesson here is that you shouldn't mess with Blade.
Mariska Hargitay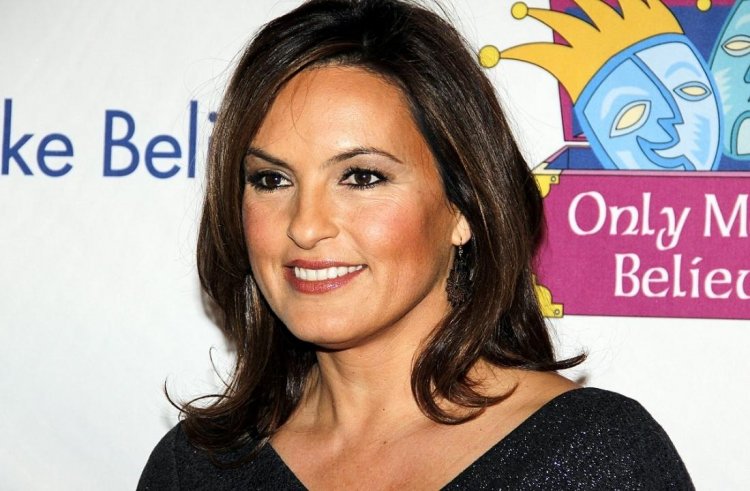 (Image Credits: showbiz cheat sheet .com)
Law & Order: SVU's Mariska Hargitay has experience with martial arts. She's been practising Shotokan karate since the 1990s and is an expert. She did so well that she was awarded a black belt in the first degree. She has previously commented, "It exercises your discipline in a way I haven't found in other sports." while discussing why she enjoys the sport so much.
Jason Statham
(Image Credits: wikimedia commons .com)
British tough guy Jason Statham practises several martial arts styles, including jiu-jitsu, karate, kickboxing, and Wing Chun. Though his preferences are intriguing, the reason he chooses to hide his face is more so. Furthermore, he has stated his dislike for all forms of hand-to-hand combat in an interview with Combat Bear in 2014. Because there isn't much face-to-face interaction, Statham said. That is a good call, especially given the importance of avoiding facial injuries in my profession.
Jessica Alba
(Image Credits: empire online .com)
The actress and businesswoman Jessica Alba is no slouch in a fight scene and often takes advantage of such opportunities to show off her martial arts training. She's always been interested in martial arts and has tried a few different styles over the years. However, she's only recently discovered Krav Maga, which is known for its brutality. Speaking about the fighting technique in a 2016 Today show appearance, she said, "It's vicious, it's fast, it's to the point, and it was great to do!"
Read also; 'Levitating' Verse Paid $350K by DaBaby Dua Lipa...According to his artist
Ed O'Neill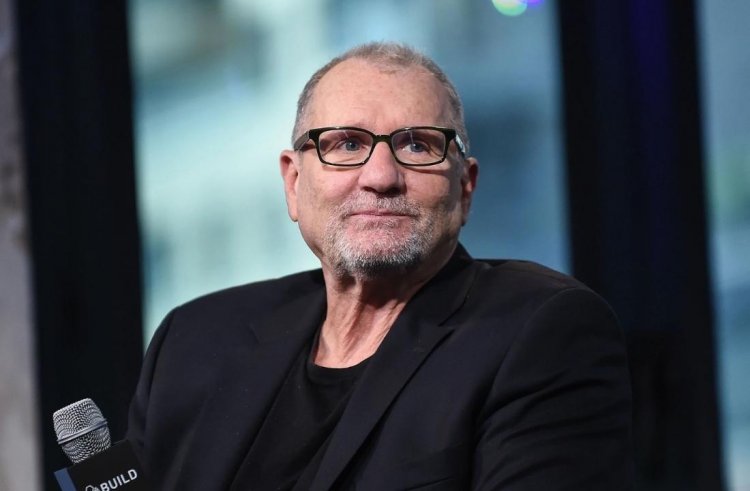 (Image Credits: Koimoi .com)
You might not expect Married... with Children and Modern Family star Ed O'Neill to be a martial artist. He trained under the legendary Rorion Gracie and eventually earned a black belt in Brazilian jiu-jitsu.
Ice-T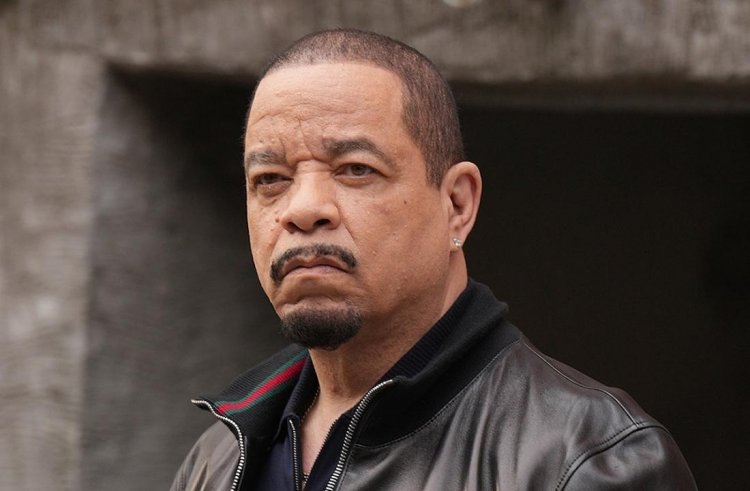 (Image Credits: showbiz cheat sheet .com)
The combative rapper Ice-T is one of the few public individuals with as much ferocity as he does. When he isn't fronting the brutal heavy metal band Body Count or portraying the intimidating Detective Fin Tutuola on Law & Order: SVU, he can be seen training in jiujitsu in his leisure time. Avoid making the iceman angry.
Robert Downey Jr.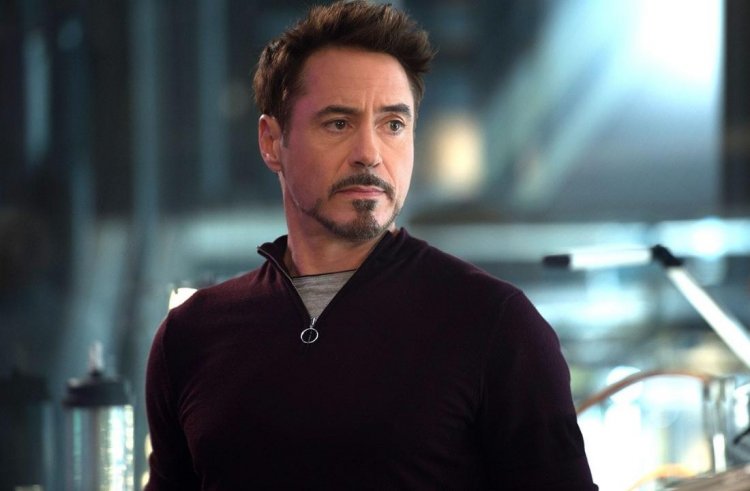 (Image Credits: XXL Mag .com)
Robert Downey Jr.'s return to Hollywood is one of the most inspiring stories I've ever heard. His struggles with addiction are well known, but not many people know that the martial art Wing Chun was a big part of how he got better. Eric Oram, who created the fighting style, taught the actor how to do it, and he says it changed his life. Downey Jr. was so moved that he told Oprah, "Martial has just been... I can't tell you how much it has affected my ability to stay healthy and focused."
Read also; Who is Wyn Starks from NBC's America's Got Talent? Racial equality is a priority for 'Black Is Golden' artists.
Ralph Macchio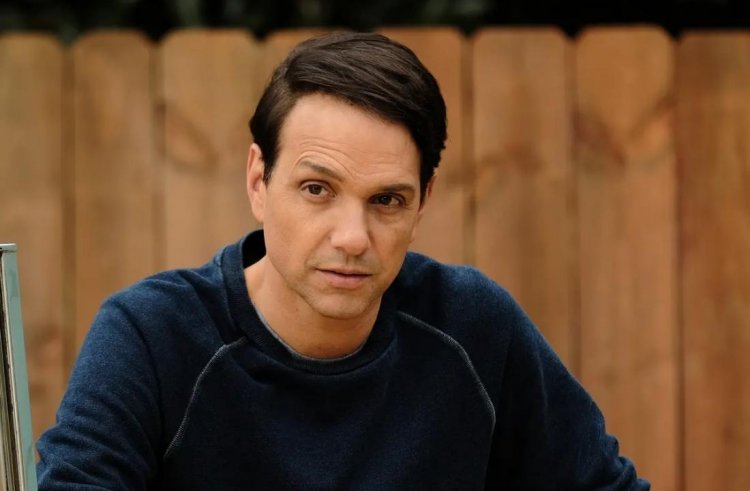 (Image Credits: The Guardian .com)
Even if Ralph Macchio isn't as proficient a martial artist as the others on this list, he was still the Karate Kid! Even his wounds are a testament to his brutality. In the DVD commentary for The Karate Kid, Ralph Macchio explains that a misdirected roundhouse kick created his obvious chin bruise during the Halloween night skeleton fight.
Jack Black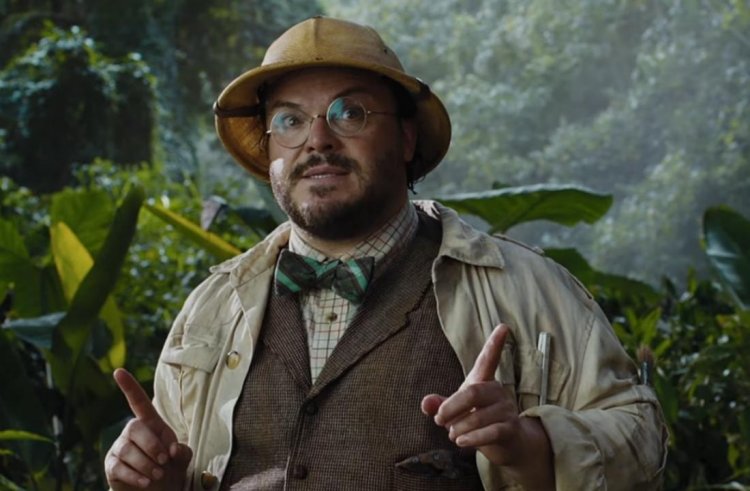 (Image Credits: screencrush .com)
The Tenacious D and Kung Fu Panda star have dabbled in judo, and his on-stage antics have included the tiger roll. He also studied kung fu in advance of filming Kung Fu Panda.
Gisele Bundchen
(Image Credits: the boston globe .com)
Tom Brady's wife, Gisele Bundchen, who is also known for her criticism of wide receivers, practises martial arts to stay in shape. Yao Li taught Gisele kung fu and tai chi at the Boston Kung Fu Tai Chi Institute.
Courtney Cox
(Image Credits: Harpers Bazaar .com)
Meet Jennifer Anniston's new boyfriend, Budokon, courtesy of her Friends co-star. The actor and ex-husband of Courteney Cox, David Arquette, worked out with her (while they were married, of course). Cameron Shayne founded a group called Budokon, which means "the way of the spiritual warrior."
D'Brickashaw Ferguson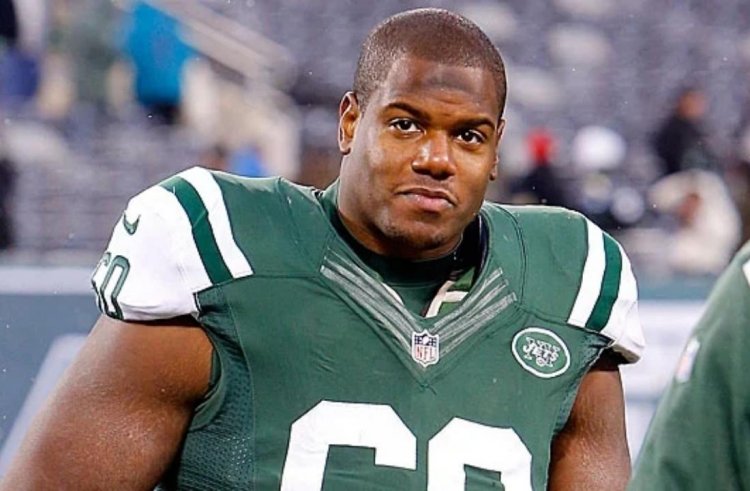 (Image Credits:men's journal .com)
D'Brickashaw Ferguson, an offensive tackle for the New York Jets who is 6'6" and 310 pounds, has a black belt in both karate and taekwondo. His dad is certified to teach karate. People say that Ferguson's footwork, dexterity, and discipline are all thanks to his training in martial arts.
Read also; The 'Pirates Of The Caribbean' Alum Has Been Getting Artistic During His Defamation Trial Against Amber Heard.
President Barack Obama
(Image Credits: Thoughtco.com)
Obama has a green belt in taekwondo. He is the president of the United States. Between 2001 and 2005, when he was a junior senator from Illinois, the president spent four years learning taekwondo. Obama was given an honorary black belt in taekwondo by Lee Myung-Bak, who was president of South Korea at the time.
Dave Mustain
(Image Credits: Rolling stone .com)
The primary singer for Megadeth has been training in various fighting methods ever since he was 12 years old. Both taekwondo and karate have awarded him the rank of black belt. As a goodwill ambassador for the World Taekwondo Federation, he is responsible for representing the organisation.
Shaquille O'Neal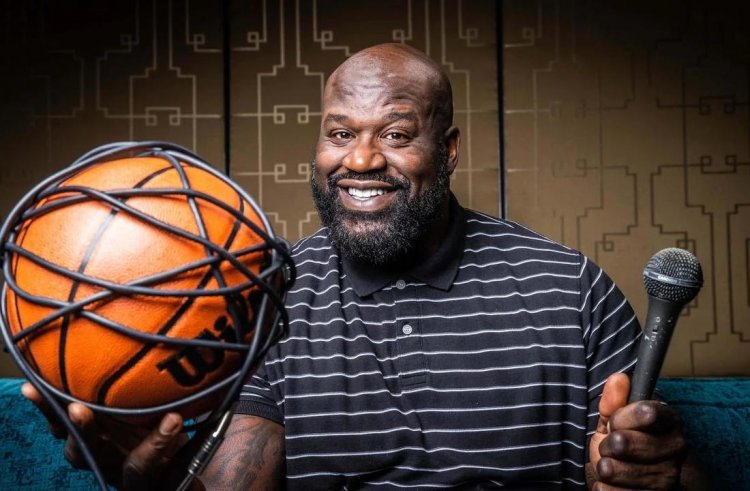 (Image Credits: The Australian .com)
Shaq is a huge fan of mixed martial arts (MMA) and has been training in it for a significant amount of time. He simply approved to compete against one of the other well-known names on this list. At a later time, we'll have some additional discussion about that.
David Lee Roth
(Image Credits: Us weekly .com)
David Lee Roth, the frontman and "crazy guy" for Van Halen, is a student of multiple martial arts styles. These styles include karate and kung fu. He even teaches classes in several forms of martial arts. You can see Roth using his skills in the real world if you watch this video.
Jose Canseco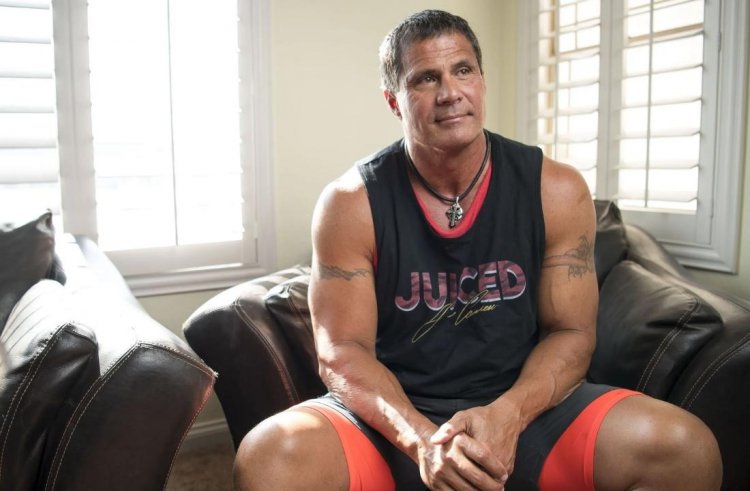 (Image Credits: USA Today .com)
Jose Canseco, a former hitter in baseball who has admitted to using performance-enhancing drugs, has competed professionally in mixed martial arts. Canseco is a mixed martial arts fighter. Canseco was the one who issued the challenge to the legendary basketball player Shaq to compete in a mixed martial arts fight.
Read also; Makeup artist Jillian Dempsey, 56, shares her beauty routine
Joe Rogan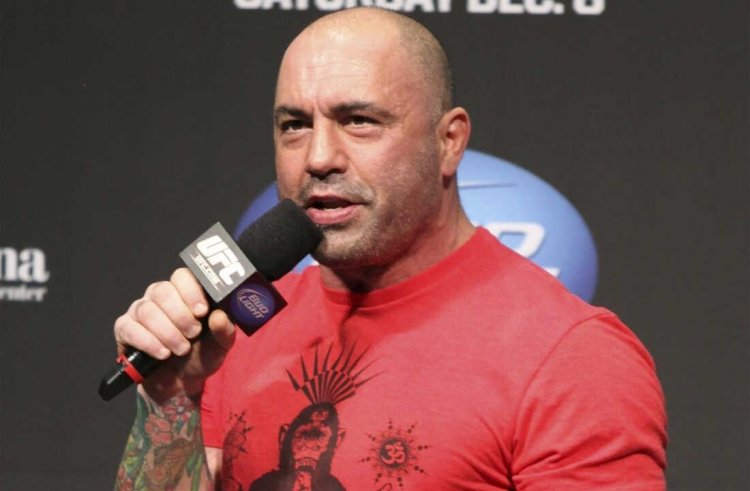 (Image Credits:NPR .com)
Fans of Mixed Martial Arts (MMA) know that Joe Rogan, comedian and announcer for the UFC, trains in Brazilian Jiu-Jitsu. He received his BJJ training from Eddie Bravo and currently holds the rank of brown belt. In addition, he has been doing taekwondo ever since he was a young child. He is so skilled in taekwondo that he has earned the rank of black belt and has won the Massachusetts state championship for the sport four years in a row.
He was only 19 years old when he won the US Open Taekwondo Title, and he went on to win the grand championship after outlasting the champions of the middleweight and heavyweight weight classes in his weight class.
Mickey Rourke
(Image Credits: PEOPLE .com)
Mickey Rourke, who as a child engaged in boxing training, shifted his concentration to acting and shot to popularity in the 1980s thanks to his parts in movies such as Diner, Rumble Fish, and 9 and a Half Weeks. The film Barfly, which was based on Charles Bukowski's work, received the most positive reviews for him. Many people were taken aback in 1989 when Rourke announced his intention to retire from acting and begin a career as a professional boxer. According to his own account, he had "had little respect for [himself] as an actor," and he had achieved a greater reputation for his personal life and acting decisions.
Jean Claude Van Damme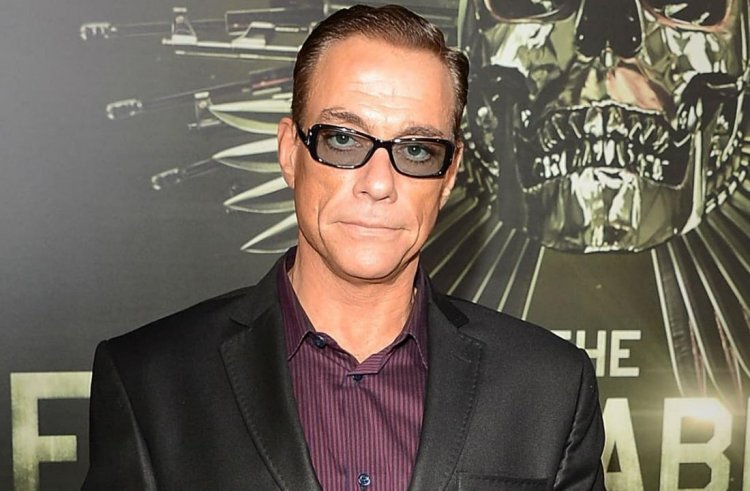 (Image Credits: BFMTV .com)
It's not surprising that Jean-Claude Van Damme is good at martial arts. He started learning Shotokan karate when he was 10 and got his black belt when he was 18. When he was 12, Van Damme started training for the national karate team. At the age of 15, he began competing in semi-contact karate, where he won an incredible 44 times. He also started bodybuilding to get in better shape, which helped him become "Mr. Bodybuilding in Belgium." When he was 16, he started dancing to get stronger and more balanced. Even though he also studied taekwondo and Muay Thai, most of his moves mix karate and kickboxing.
Read also; Selena Gomez's Makeup Artist Shares Her Red Carpet Makeup Secrets.
Dolph Lundgren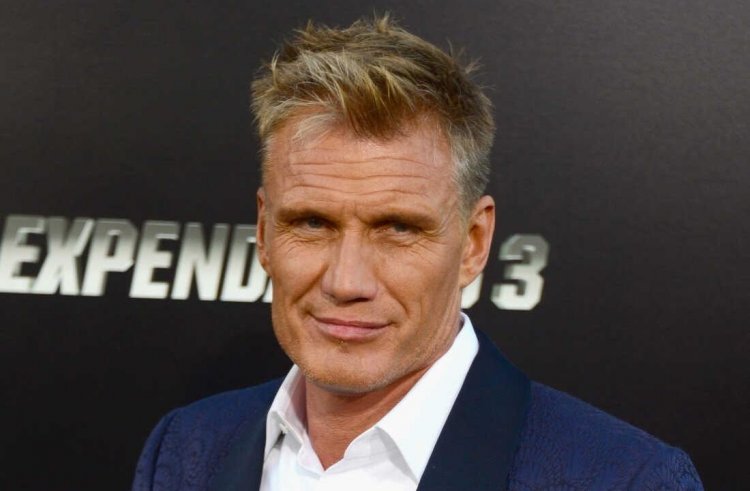 (Image Credits: NPR .com)
Lundgren has said several times that his tough connection with his father fueled his constantly striving for improvement. In addition to his bachelor's and master's degrees in chemical engineering, he decided to train in karate and has since earned the rank of third dan black belt in Kyokushin karate. The two began dating and later relocated to New York after he became Grace Jones' bodyguard. After casting Jones, Roger Moore, and Christopher Walken in the James Bond film A View to a Kill, the producers gave Dolph Lundgren a small role as a KGB operative.
Taylor Lautner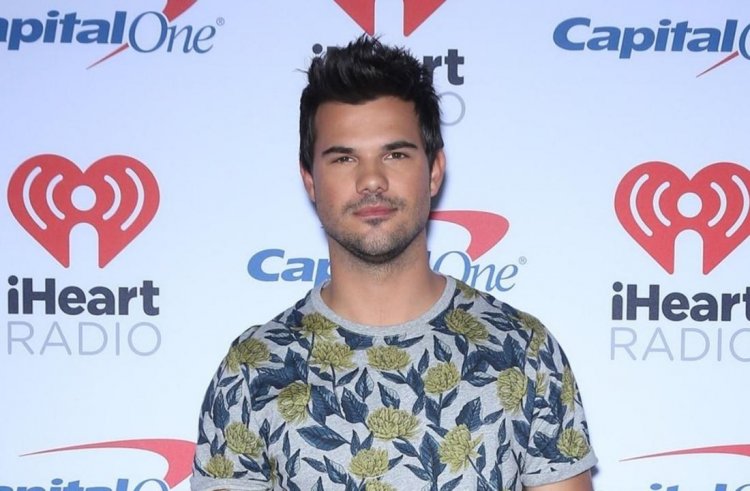 (Image Credits: 24hoursworld .com)
Taylor Lautner could have been involved in martial arts as a child. In reality, he began training in karate at the tender age of six, earned his black belt at the tender age of eight, and at one point topped his division at American Sports Karate Association tournaments. Lautner was a great all-around athlete for all his talent in the dance and football worlds. The movie The Adventures of Sharkboy and Lava Girl made excellent use of his extraordinary gift by casting him as the title character, Sharkboy. To prepare for his breakout role as Jacob Black in the Twilight film series, he underwent extensive weight training in addition to his ongoing martial arts training, ultimately gaining over 30 pounds of muscle.
Neil Brown Jr.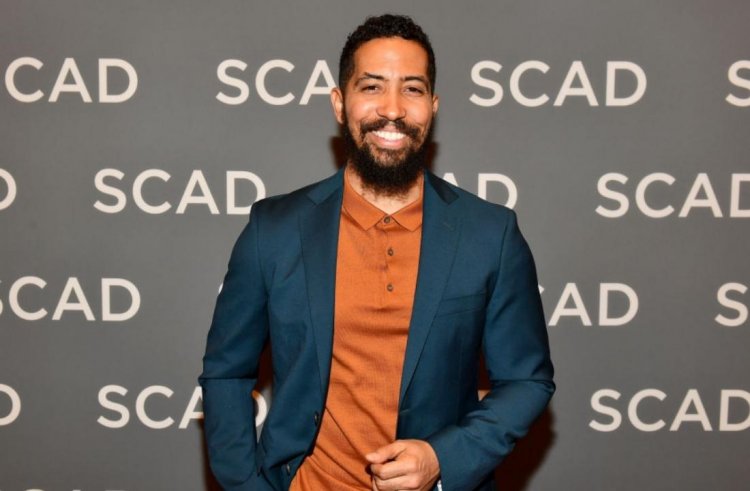 (Image Credits: out sider .com)
Neil Brown Jr. learned how to box and do martial arts for a total of 26 years before he was on the WMAC Masters martial arts TV show. The two-season show had fights between real martial artists that were carefully set up. Even though the show wasn't very well-liked, he got enough screen time to get some attention.
Mark Dacascos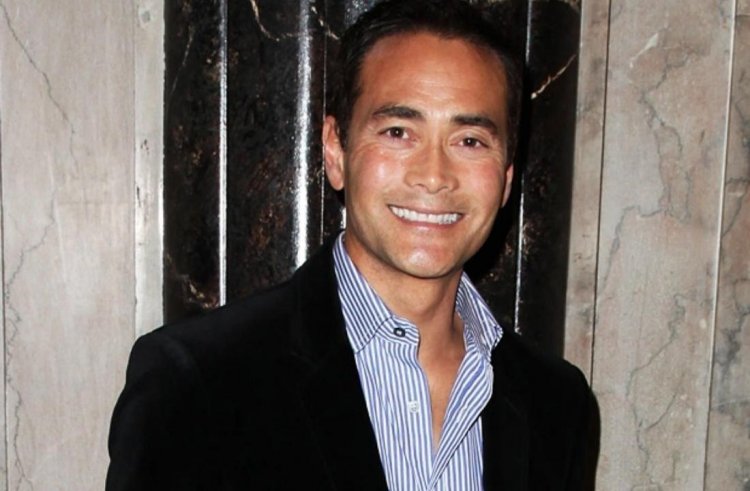 (Image Credits: TVLine .com)
Mark Dacascos has mostly played action roles throughout his career. He has studied martial arts since he was seven years old. Between the ages of 7 and 18, he participated in and won several kung fu and karate competitions. Dacascos has studied with kru puk in muay thai, Mestre Amen Santo in capoeira, and Coaches Eric and Debbie Chen in wushu. He is good at Wun Hop Kuen Do, the martial art that his father taught him.
Read also; Google Honored Artist Katarzyna Kobro, Forever Lasting Artist Of Abstract Sculpture History.
Michael Jai White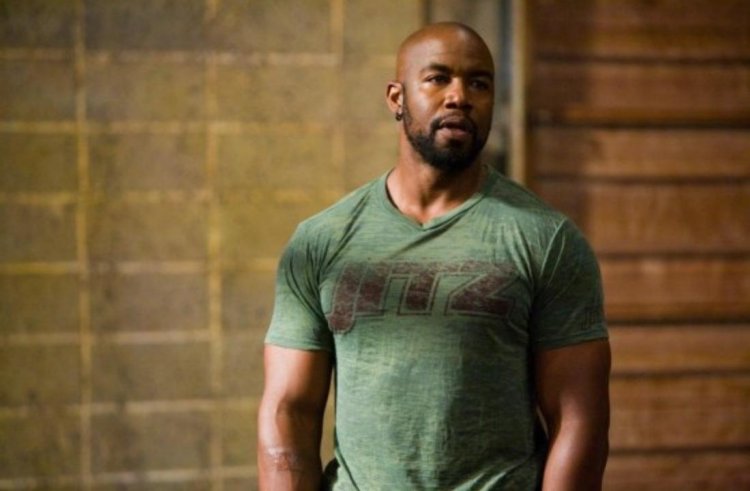 (Image Credits: michaelijai white .com)
Most people know him from his roles in the Tyler Perry movies Why Did I Get Married and Why Did I Get Married Too? Michael Jai White has made a name for himself in action movies, Tyler Perry's For Better or Worse, and its spin-off TV show over the past few decades. In 1997's Spawn, a year before Wesley Snipes's Blade, he made history by being the first black actor to play a well-known comic book superhero in a major movie.
Since he was seven years old, White has been doing jiu-jitsu. He has eight black belts in shotokan, taekwondo, kobudo, goju ryu, tang soo do, wushu, and kyokushin. He is a very skilled and dedicated martial artist.
Chuck Norris
(Image Credits: Best Life .com)
People say that Chuck Norris pulls the world down more than he pushes himself up when he does push-ups. Even though the fun list of Chuck Norris facts isn't completely true (he doesn't have another fist hidden under his beard), he does deserve his reputation as a strong guy.
In 1958, he joined the Air Force. He was sent to Korea, which is where he first learned tang soo do. His interest led him to get black belts and then to create his own style of fighting, chun kuk do. He has a 10th-degree black belt in that, a 9th-degree black belt in tang soo do, an 8th-degree black belt in taekwondo, a 5th-degree black belt in karate, a 3rd-degree black belt in brazilian jiu-jitsu, and a black belt in judo. In 1990, he was the first person from the West to get an 8th-degree black belt in taekwondo. This made him a Grand Master.
John Foo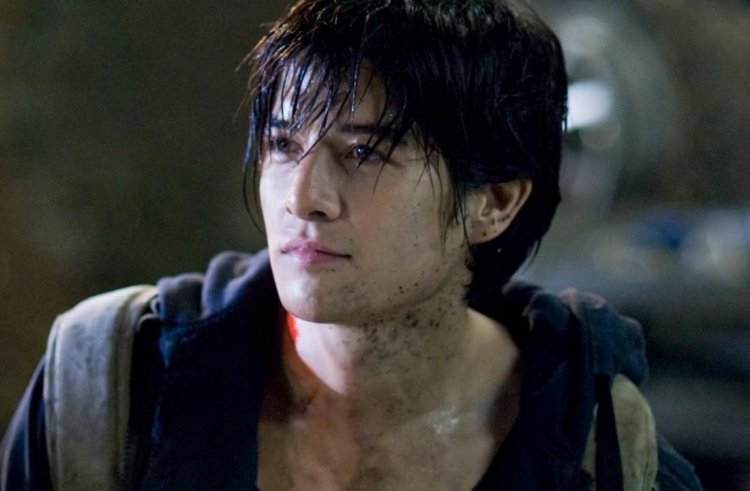 (Image Credits: movie web .com)
John Foo is one of the most promising actors on the list, and he is quickly becoming a reliable action star. He started out as an extra or stunt man in movies like Universal Soldier: Regeneration and Batman Begins (2005), where he played a member of the League of Shadows (2010). Since he was 15 years old, he studied Wushu very hard. From age 8, he trained in Kung Fu and Judo. This set of skills helped him get into Hollywood, and when combined with his skills as a stuntman and the speed with which he can say a deadpan one-liner, he becomes a future star to watch.
Read also; Hey There! Here's About The Kathak Exponent, one of India's Best Known Artists, Pandit Birju Maharaj. All Data At One Place!
Jason David Frank
(Image Credits: showbiz cheat sheet .com)
Without a Power Ranger on this list, it wouldn't count as a list of actors and martial artists. Jason David Frank, who played Tommy Oliver on Mighty Morphin Power Rangers, is the only actor who can do martial arts like a badass. Over the years, the show's cast has changed, and some of them had real martial arts training before they were cast. Jason started learning martial arts when he was young. By age 18, he had a black belt and was teaching younger students. Jason is now learning Brazilian Jiu-Jitsu and has a 7th-degree black belt in Shotokan karate.
Sho Kosugi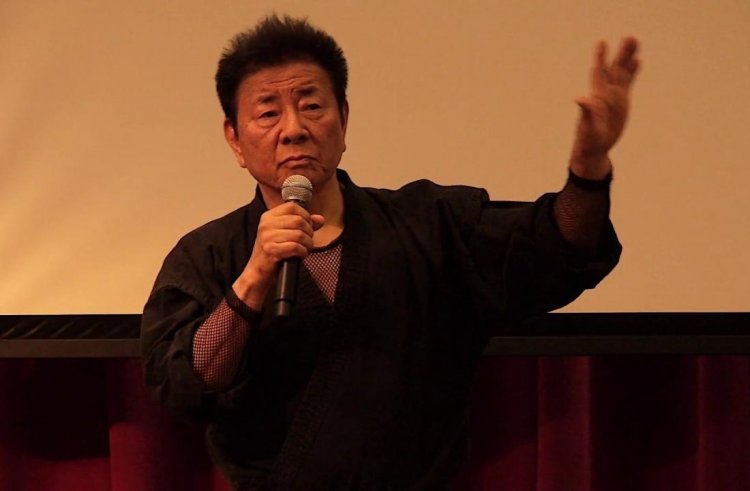 (Image Credits: youtube .com)
The fictional ninja Sho Kosugi embodied everything that a ninja should be. The love of the shinobi can be attributed to the ferocious antics of Sho Kosugi in the 1980s. The incredible skill set possessed by Sho Kosugi was exploited in every movie that featured a ninja who possessed extraordinary martial arts talents. Sho Kosugi was an incredible fighter and weapons specialist, but he was also a superb actress, which is particularly impressive given the show's subject matter.
Michael Dudikoff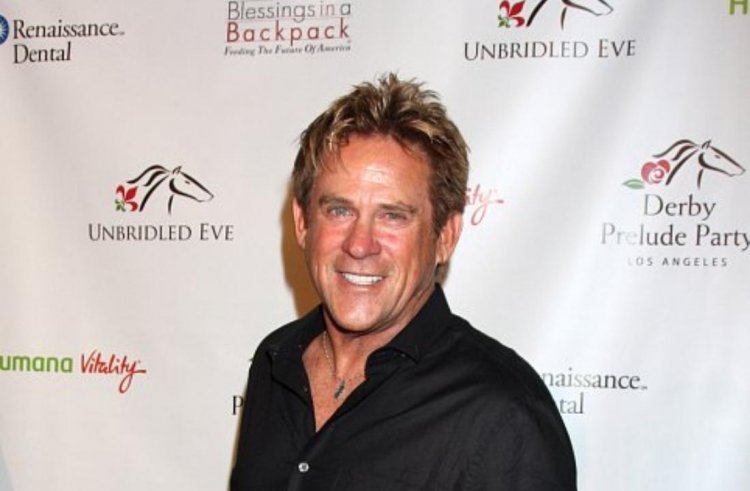 (Image Credits: Time4 men .com)
As long as we're discussing ninjas in film, how about the 1980s series American Ninja? American ninja Michael Dudikoff (played by Dudikoff) was the protagonist of a film series of the same name. When he was cast for the role, Michael had experience with striking martial arts and was also trained in Brazilian Jiu-Jitsu, a less well-known martial arts style in the United States at the time American Ninja movies were made.
Read also; When it comes to Top Hollywood pop artists, who do you believe is the wealthiest? Let's dig a little deeper into it.
Steven Seagal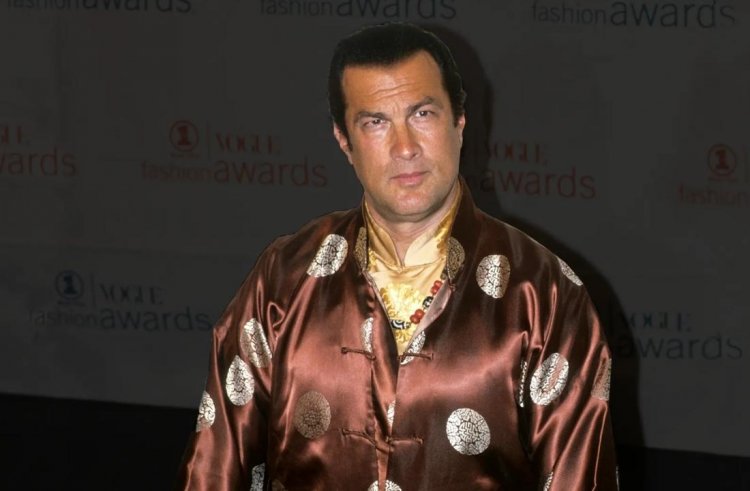 (Image Credits: GQ .com)
Steven Seagal, who is 64 years old, has a legitimate reputation as a Hollywood ass-kicker despite his youthful appearance. Although it is common knowledge that Seagal has had numerous run-ins with a wide variety of people, he still keeps amicable working relationships with everyone who contributed to his rise to fame in the 1980s and 1990s. Before moving into acting, Seagal worked as an Aikido instructor, where he earned his 7th Dan black belt. He began his professional life in Japan, where he opened the first Aikido dojo in the United States, before moving to Los Angeles in search of financial success.
Jackie Chan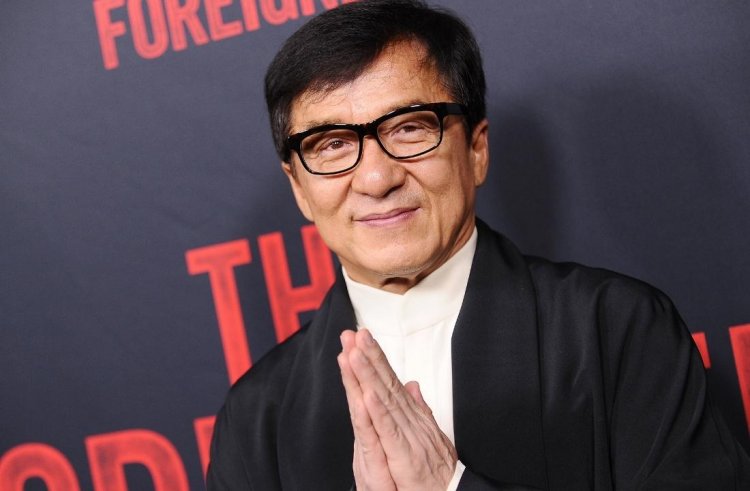 (Image Credits: NPR .com)
Before Jackie Chan gained notoriety in the American film industry, he had been acting for a very long time. Rumble in the Bronx, one of his earliest films made in the United States, was never meant for an American audience. Additionally, the picture was not shot in the United States. Yes, it was shot in North America, namely in Vancouver, British Columbia. However, it brought Jackie Chan, the Chinese sensation, to the attention of Americans. Chan is an accomplished martial artist who has studied karate, judo, hapkido, and tae kwon do. He was a product of Chinese martial arts films, yet Hollywood and international stunt performers craved his work.
Read also; 'Levitating' Verse Paid $350K by DaBaby Dua Lipa...According to his artist
Billy Wayne Blanks
(Image Credits: CAKnowledge .com)
Billy Wayne dominated underground martial arts films in the 1990s. In addition, he was, in our opinion, a grossly underappreciated actor who was a skilled martial artist in real life. Billy was born in 1955 with deformed hip joints, severely limiting his mobility. As a young boy, he took in Taekwondo and Karate classes. However, his instructors feared he would not accomplish much, given his limitations. Wayne gained expertise in taekwondo, kung fu, and karate despite all odds due to his constant commitment and tenacity.