Prior to meeting Queen Elizabeth, Meghan Markle curtsied on 'Suits'
Prior to meeting Queen Elizabeth, Meghan Markle curtsied on 'Suits'
Updated on December 24, 2022 03:35 AM by Anna P
At least Meghan Markle knew how to bow in front of Queen Elizabeth II.
An unearthed clip from "Suits" showing the former actress bowing had gone viral after she claimed she "didn't know what [she] was doing" when she first met the late king back in 2016.
In a 2010 episode of the drama series, Markle curtsied modestly and subtly in front of actor Rick Hoffman, who was portraying lawyer Louis Litt. Hoffman was the paralegal Rachel Zane.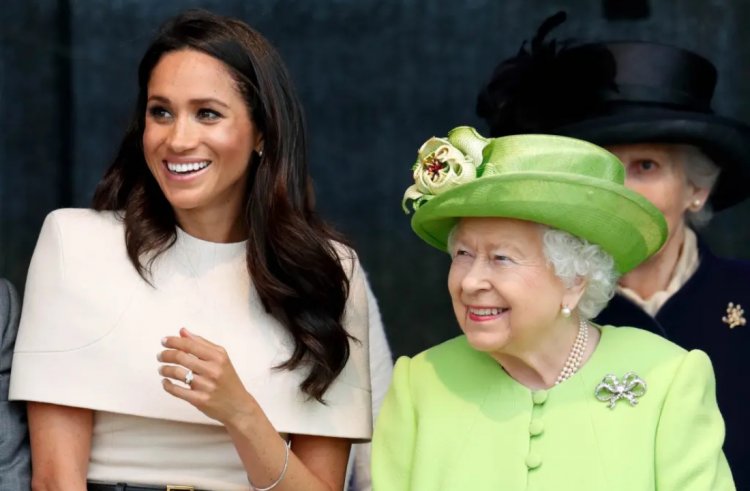 (Image Credits: Page Six.com)
The Instagram user who shared the video alongside it claimed that Markle's "excellent" performance of the gesture "just demonstrates she knew well how to curtsey [sic] long before she met Harry" and that "her whole BS on Netflix about curtsying to the [Queen of England] was simply a mocking."
In episode two of "Harry & Meghan," the Duke and Duchess of Sussex discussed Markle's first encounter with Her Majesty.
Also Read: Prince Harry Opened Up About Meghan Markle's Suicidal Thoughts
In the docuseries, which debuted on Netflix earlier this month, Harry, 38, said, "My grandmother was the first senior member of the family that Meghan met." She didn't know what it all included, so it came as a bit of a shock to her.
Markle, 41, continued, "It felt strange." "There wasn't a big "And now you're going to meet my granny" moment. Until a few minutes prior, I was unaware that I would be meeting her.
"Harry said, 'Oh, my grandmother's here.' We were in the car on our way to the Royal Lodge for lunch. She will arrive after church,'" Markle continued. "I recall that as we were driving up, he asked, 'You know how to curtsy, right?'" And I simply assumed it was a joke.
How do you explain that to folks? Harry interjected. How can you explain that you will need to curtsy and bow to your grandmother? to an American in particular? Like, that's strange.
It made Markle feel like she was living in "Medieval times," she claimed, and she quickly understood "this is a significant issue."
She apologized as she entered a very prolonged and dramatic bow that many on social media believed were insulting. "I curtsied as though I was like," she said.
She stood back up, giggling what appeared to be at herself, and she recalled saying, "Pleasure to meet you, Your Majesty."
Markle called the interaction "very heated" and claimed that she instantly searched for confirmation that her behavior was acceptable at the very least.