How Paula Abdul Saved Launn And Sonja In WELCOME TO CRAPPIE LAKE Show
How Paula Abdul Saved Launn And Sonja In WELCOME TO CRAPPIE LAKE Show
Updated on August 15, 2023 16:15 PM by Andrew Koschiev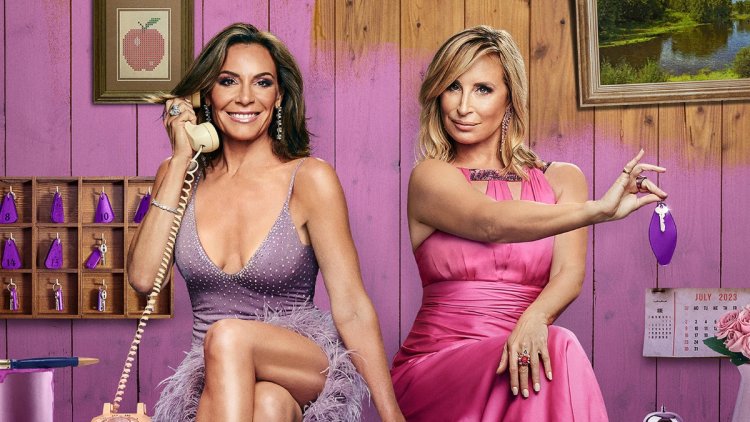 ( How Paula Abdul Saved Launn And Sonja In WELCOME TO CRAPPIE LAKE Show/Image Credits: YourTango)
Have you ever watched Launn and Sonja WELCOME TO CRAPPIE LAKE show which is a spin off show of the Real Housewives of New York city and this show is about Luann de Lesseps and Sonja Morgan who are the two of the housewives who go to a small town in ILLINOIS to help them recover from pandemic.
They do all kind of things to make the town better like building a playground and putting on a show which is called BENTON FOLLIES and it is a variety show with singing, dancing and comedy.
But guess who showed up to help them with the show? Yes, you guessed it right that its Paula Abdul who is the famous singer, dancer and American Idol judge and she came as a surprise guest and helped Launn and Sonja with their show and also with their personal problems. Lets talk about the arrival of Paula Abdul, choreography, advice and impact on Launn and Sonja show.
Paula Abdul Arrival
She arrived at the Benton folios rehearsals and shocked everyone and the people and cast did not believe their eyes and they were so happy and excited to see her. Launn and Sonja called in Paula Abdul as the BIG GUNS to help them sell more tickets and improve their show who was also their friend. Lauren said that we needed someone who could bring some project to our show and who is better than Paula Abdul? She is amazing. She is talented. She is fun. She is our girl.
Sonja said that we were so lucky to have Paula Abdul come to our rescue. She is a legend. She is fabulous. She is sweet. She is our Angel.
Paula Abdul Choreography
( How Paula Abdul Saved Launn And Sonja In WELCOME TO CRAPPIE LAKE Show/Image Credits: YourTango)
Paula Abdul helped choreograph the dancers for the BENTON FOLLIES show and she gave them tips and feedbacks on their moves and spacing and made them work hard. The experience of Paula Abdul as a dancer and a judge helped them improve their performance and confidence and she taught them how to be expressive and entertaining. Paula said that she loves being around talent and she loves seeing people grow and shine and loves helping people achieve their dreams.
Paula Abdul Advice
Paula Abdul also gave advice to Lauren and Sonja about their relationships their career and feelings and she listened to them and supported them. The friendship of Paula Abdul helped them cope with their problems. Paula said "I am here for you guys. I care about you guys. I want you guys to be happy. You guys are amazing. You have so much to offer. You just need to believe in yourselves."
Conclusion
Her appearance has a positive impact on the BENTON FOLLIES show. It sold more tickets and the show was a success.
Also Read: The Fans Are Wondering Why Jennifer Lopez Disappears From Social Media?