MAFS' Chanita Says Jordan's Romance Is 'well And Truly Closed' In Reunion Trailer
MAFS' Chanita Says Jordan's Romance Is 'well And Truly Closed' In Reunion Trailer
Published on December 06, 2022 23:36 PM by Sally Harbor
The New Trailer Is Coming
Married At First Sight star Chanita Stevenson has dashed hopes of rekindling her romance with ex-Jordan Emmett Connelly in a new trailer for the upcoming reunion holiday show. It will be released on Sunday and Monday. It will see participants from the previous series to the latest come together for a tense celebratory dinner party as they solve problems.
The latest series Christmas Reunion stars Chanita, Duka Cavoli, Adrian Anderson, Thomas Hartley, Jay Finch, Jenna Robinson, and Zoe Clifton.
Rebuilding The Relationship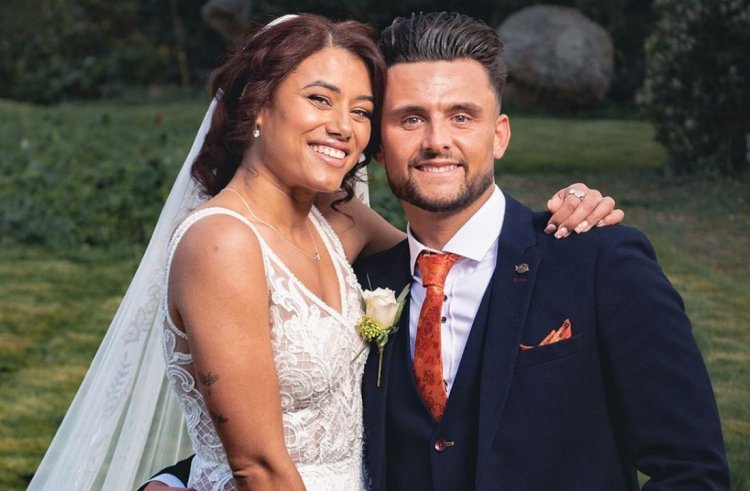 (Image Credits: Mirror Online)
Chanita, who married Jordan before they broke up, reacts brutally in the trailer when he talks about the possibility of rebuilding their relationship with him.
Chanita is unpleasantly surprised when Jordan enters a dinner party later in the clip after Chanita reveals where she stands with her ex-boyfriend.
Chanita And Jordan's Relationship
"That wasn't the Christmas present everyone was waiting for, was it?" Thomas says, smiling for the camera in his confession. They hit it off, and their relationship continued to blossom.
Viewers instantly became fans of the couple as they appeared to be the most solid couple in the entire series, but it was announced that they had surprisingly parted ways at her party at the final dinner.
Chanita shared that Jordan ended her relationship after asking how he felt about her, and he left her devastated.
Tension Between The Ex-couple
Tensions between the former couple rise to an explosive turning point near the end of the Christmas special trailer featuring controversial contestant Nikita Jasmine, who was kicked out of the 2021 series. The dinner is chaotic as Thomas argues across the table.
Chanita is later seen yelling at her ex Jordan, "Why did you tell her everything?!" The words came after the two were seen on happier terms when she invited him to her 30th birthday party last month.
The pair were featured in a series of pics posted to Instagram where they posed alongside co-stars Lalaea, Pai, and Jenna while partying at Dixie's Dean's hotel.
Also Read: Swifties aren't happy! Taylor Swift fans are suing Ticketmaster over the Eras Tour disaster