Life changing Biopics to watch that will leave you inspired
Life changing Biopics to watch that will leave you inspired
Updated on September 03, 2022 18:57 PM by Sally Harbor
Movies are known for giving an entertainment factor to our lives, and most of us watch movies to eliminate all our stress. But sometimes, we also watch them get inspiration or motivation.
Some movies have more of an inspiring story than an entertaining one because movies can also help one become a better version of themselves. What one watches is what one becomes, something we all know about. And movies play an important role in the kind of person we become.
So if you have some movie plans this weekend and want to watch something good and relax, which can also inspire you to work hard on your goals and not stop till the end, here are some perfect recommendations for you.
1. The social network
Let's start with something that inspires what we cannot live without today, Social Media.
It can be difficult to show the human side of technology, hard metal, and a glass of today's gadgets. But Fincher's movie, The Social Network, does it all that no one has ever done to portray the behinds of technology. The movie brings forth raw emotions of all kinds: betrayal, anger, loneliness, and jealousy.
Also read: Most expensive budget movies ever made
The Social Network journals the rise of social media, Facebook, and the creator of the social media network Mark Zuckerberg. It also shows us the initial fall of the founder's own social life, starting with the break-up of his romantic relationship with Erica Albright and ending with the sad end to his friendship with co-founder Eduardo Saverin.
Also read: The Top 20 Funniest Movies of Hollywood, a must watch
According to the movie's version of Zuckerberg, the founder of Facebook, the person who essentially revolutionized human social interaction as we know it, seemed to have trouble connecting with others in his personal life. And therein lies humanity amongst all of the algorithms.
Also read: Top 11 Most Scariest Movies of All the Time
And with quick-witted writing and Jesse Eisenberg's compelling portrayal of the iconic social media founder, it is no wonder this biopic received a total of eight Academy Award Nominations and won three of them: Best Film Editing, Best Adapted Screenplay, and Best Original Score.
2. Frida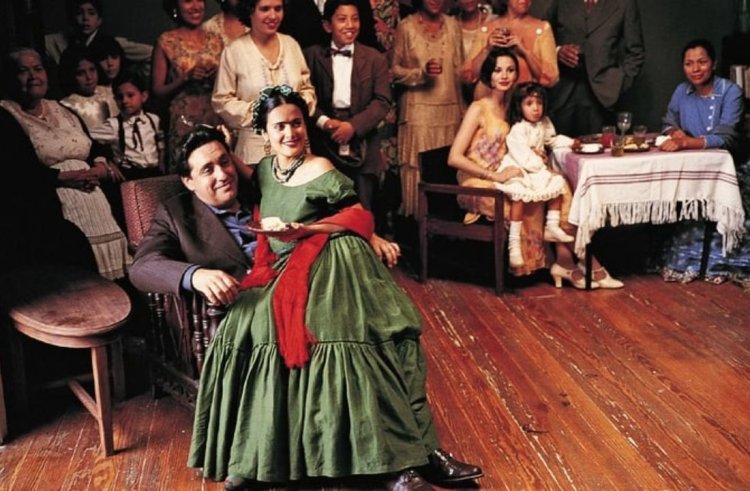 Arts can inspire us all in ways we cannot imagine. The movie Frida released in 2002, is an inventive portrayal of the famous painter's life. It frees itself from the normal bounds of realism that most biopics try to show.
Also read: Top 10 All-Time Favorite Flight-based movies
This is evident through how the movie even incorporates the painter Kahlo's vivid artist's imagination into depicting the events of her life. Scene transitions in the movie are often still paintings that come to life. Frida's daydreams, no matter how dark or fanciful they may be, are portrayed quite realistically alongside her real experiences. Through these fantasy-riddled moments and Salma Hayek's moving performance as Kahlo, you really get a vivid sense of who Kahlo was as a woman. Kahlo's life was the stuff of legend, but Hayek's performance shows you the very human and flawed world behind all of that.
3. Goodfellas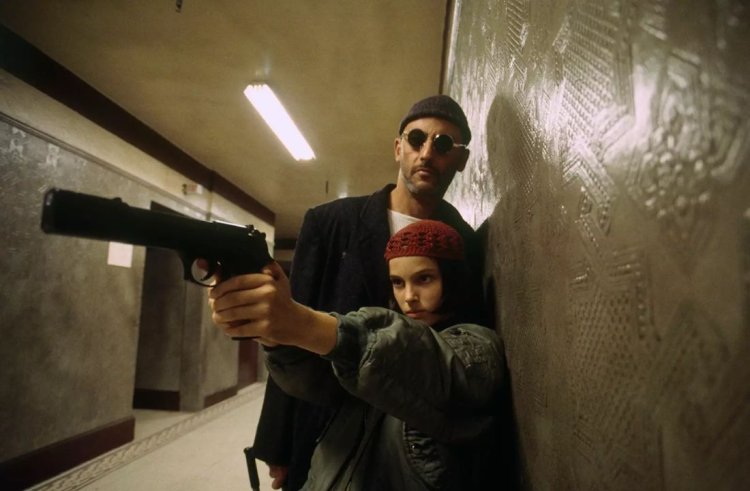 As there is a saying which talks about not judging a book by its cover, the same way do not judge this movie by its name. Goodfellas is not your ordinary shooting gangster flick. The charm of this movie is in its details, its in its close-ups, in the personalities of the characters.
No one in the film has a two-dimensional, flat persona. Even the scenes that involve murder and violence, though they might be a little violent and can turn your stomach, they still aren't flatly black-and-white.
Also read: Top 9 Best Movies based on World invasion
Because when one of the guys cracks a joke at s serious situation you can still have a good laugh. Suddenly, those situations are grayer now, and suddenly you realize you still see these guys as fellow humans, even though their actions are monstrous.
All of these small details come together, and somehow they humanize the gory story of Henry Hills and his fellow made men. It's a one-of-a-kind biopic that will immerse you into Hill's life and make it hard for you to distance yourself from him and his friends. It's special because this biopic chose to make the protagonist and the villain the same guy and, through very small details, convinces you to like him anyway.
4. Malcolm X
Malcolm X is an epic biography portrayal of the life of Spike Lee, who was a very controversial and highly influential Black Nationalist leader. It explores his beginnings as a small-time gangster to his ministry as a member of the Nation Of Islam.
Denzel Washington stars as the infamous African-American activist in the movie, and it also features the additional talent of some of the best actors in the field of Hollywood, like Angela Bassett, Albert Hall, and Al Freeman.
Also read: Milli Vanilli Biopic About the Pop Duo's Scandalous Rise and Fall Unveils First Look
Jr. Spike Lee has stated he never envisioned any other actor in the lead role, saying he "really captured Malcolm" in his Off-Broadway portrayal of him. Largely based on the 1965 book The Autobiography of Malcolm X, the film earned good reviews, with famous film critic Roger Ebert raving that the biopic was "one of the great screen biographies, celebrating the sweep of an American life that bottomed out in prison before its hero reinvented himself."
5.Lincoln
Lincoln is one of the best movies which can inspire you to be a better version of yourself. Heavily regarded as one of the most diverse and gifted actors of all time, Daniel Day-Lewis added another feather to his impressive cap when he starred as the United States President Abraham Lincoln.
Also read: The Best Musical Biopics, Ranked
Known famously for his method acting approach, the actor spent a year preparing for the role, and read over 100 books on Abraham Lincoln. He also practiced speaking in his voice throughout the entire shoot. The star teamed up with renowned director Stephen Spielberg for Lincoln, which was loved immensely upon its release, with Day-Lewis and Field garnering particular praise. The actor's dignified and regal portrayal of the 16th president was impressive and inspiring, and he would go on to win the Academy Award for Best Actor.
6.Schindler's list
This heart-wrenching 1993 historical drama is based on Thomas Keneally's novel Schindler's Ark. It revolves around the story of German industrialist Oskar Schindler, who saved more than a thousand manly Polish-Jewish refugees from the Holocaust.
Also read: From '127 Hours' to 'Lone Survivor': 10 Harrowing Survival Movies Based On True Events
Spielberg approached Schindler's List as a documentary and shot the film in black and white, despite his reservations about whether he was mature enough to create such a picture. The esteemed director famously went for a salary for the project, declaring it "blood money."
Liam Neeson led the role of Oskar Schindler and he was cast in the role because he was relatively unknown as Spielberg did not want an actor's star quality to overpower the character. The movie received universal critical acclaim for its atmosphere, directing, performances, and tone heralded. It was the recipient of seven Academy Awards and is considered one of the best films in cinema history, with The New Yorker calling it a picture that "will take its place in cultural history and remain there."
7. Raging Bull
The sports drama will give you all the zeal required to achieve your goals as they show that the hardships endured leading to success. Raging Bull as well is a sports drama based movie.
The classic film depicts the life of boxer Jake LaMotta, who was an Italian-American, whose temper and violence led him to extreme success in the ring but destroyed his life outside it. Robert De Nero took the lead in the drama as LaMotta and trained extensively with the real-life boxer in preparation for the role. Joe Pesci co-stars as Jake's younger brother and manager of LaMotta but Pesci at the time was a struggling actor and was scouted by De Niro himself. Raging Bull debuted to initial lukewarm response, mostly due to its violent content. Despite such a reception, De Niro's performance garnered widespread acclaim, winning the Academy Award for Best Actor.