Johnny Depp has a surprise visit. Read on to know the details
Johnny Depp has a surprise visit. Read on to know the details
Published on August 23, 2022 16:51 PM by FactsWOW Team
Johnny is back to work after the long trial
Following his legal victory over his ex-wife <>Amber Heard, the Pirates of the Caribbean actor Depp recently made his first return to the workplace.<>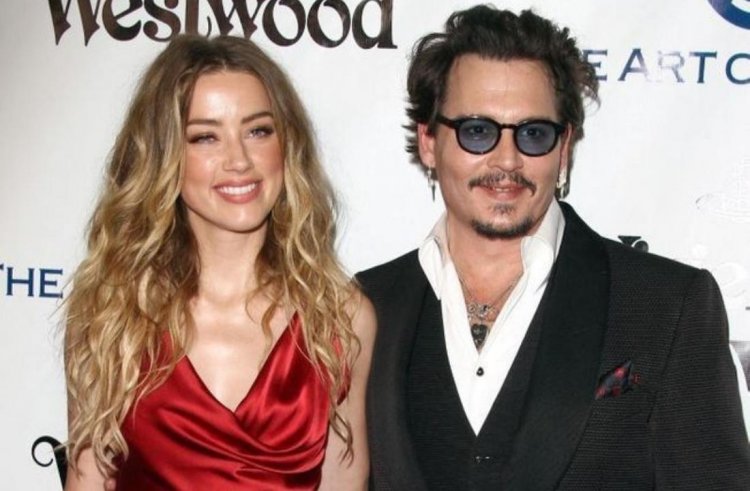 Also Read: <>Johnny Depp To Star In Netflix Reboot Of The Addams Family?
Depp is allegedly ready to take on a slightly different job following the news that he will be working behind the camera for a biopic on revered artist Modigliani.<>
He has reportedly been in discussions to dress as the Moonman mascot for this weekend's Video Music Awards, which will be held in New Jersey.<>
The nominees for the next gala are led by Kendrick Lamar and Lil Nas X, with <>Nicki Minaj and Red Hot Chili Peppers receiving awards that evening.<>
Depp, portraying the recognizable Moonman, will join the celebrities and be revealed at some point during the show.<>
Captain Jack has already been nominated for many MTV awards
In reality, he has won five MTV Movie Awards, including the coveted <>MTV Generation Award in 2012 and three for the film <>Pirates of the Caribbean.
Recently, it was hypothesized that <>Depp, who is leaving Fantastic Beasts in 2020, would make a surprise return.<>
Related: <>How did Johnny Depp become worth a seven-figure deal despite starring in minor roles?
In the first two installments of the Harry Potter spin-off, he played Gellert Grindelwald. However, due to his well-publicized legal fights, he was replaced for the 2022 sequel, The Secrets of Dumbledore.<>
Johnny Depp was accused of Domestic Violence
After losing a High Court battle against the Sun newspaper over an article that called him a "wife abuser," the Edward Scissorhands actor was asked to leave the wizarding spin-off series.<>
In a statement at the time, he said, "I wish to let you know that I have been requested to quit by Warner Bros from my position as Grindelwald in <>Fantastic Beasts <>and I have respected and agreed to their request."<>
"I'm steadfast in my resolve and determined to disprove accusations against me.<>
Mads Mikkelsen later named his replacement, acknowledged that he was "intimidated" to accept the position.<>
Also Read:<> Johnny Depp and Jeff Beck fight back claims of stealing lyrics from a poem.
Depp reportedly told me during a performance at the <>Sarajevo Film Festival,<> "It was quite terrifying. He won the lawsuit and the court case. Let's see if Depp returns.<>
Regarding his portrayal of Grindelwald, Mikkelsen said that <>Depp had "put so much" of himself into the role that he was obliged to start again.<>
Johnny Depp is a great man
I'm a huge <>Johnny fan. The Hannibal actor continued, "I believe he's a terrific actor, and I think he did a fantastic job."<>
We needed to create a bridge between him and me by thinking of something else, something that belonged to me. So, yes, it was apprehensive.<>
His followers were extremely devoted but also very obstinate. He didn't spend much time with them, but he could see why their hearts were broken.<>