Exciting News: 'Dancing With The Stars' Season 32 Set to Premiere in Fall 2023
Exciting News: 'Dancing With The Stars' Season 32 Set to Premiere in Fall 2023
Updated on August 23, 2023 16:24 PM by Sophia Luna
(Fall 2023 Awaits Season 32 Of 'Dancing With The Stars' /Image Credits: Us Weekly)
Preparations for premier: fingers crossed
Fans anticipate a brand-new season of 'Dancing with the Stars: Season 32' as the preparations for the premier has been started and by looks it feels like a whole new season. Premier is expected to be in September whereas the season will come to its end before Thanksgiving.
Some changes are expected in the show while many things will remind the audience of the initial seasons. Some new celebrities have been introduced and they can't wait to show their moves that are surely going to hold our breaths.
Derek Hough's Enthusiasm
Derek Hough, judge of the season, while sharing his thoughts with US Weekly shared how eagerly he is waiting to sit on the hot seat and watch mesmerizing performances that simply blow away him. He also seems to be excited to know about the contestants and has not revealed much about them, keeping it as a surprise.
After the death of former judge Len Goodman, new judges that will rock the judging table are Carrie Ann Inaba, Bruno Tonioli, and Derek Hough.
(Fall 2023 Awaits Season 32 Of 'Dancing With The Stars' /Image Credits:Us Weekly)
Meet the First Contestants
Although the entire cast will be revealed on 13th September but as for now Ariana being the first contestant, the second contestant is said to be Charity Lawson. Charity has previously done 'The Bachelorette', season 20.
Reports have reported that Ariana Madix who has won the championship six times will also be part of the new season. Hough also mentioned about her in his Instagram video while walking into Madix, giving a glimpse to the audience.
A Season for All Generations
President of Disney+, Alisa Bowen, said in his statement that he wants fans from all generations to watch this show therefore he has added this season to his channel.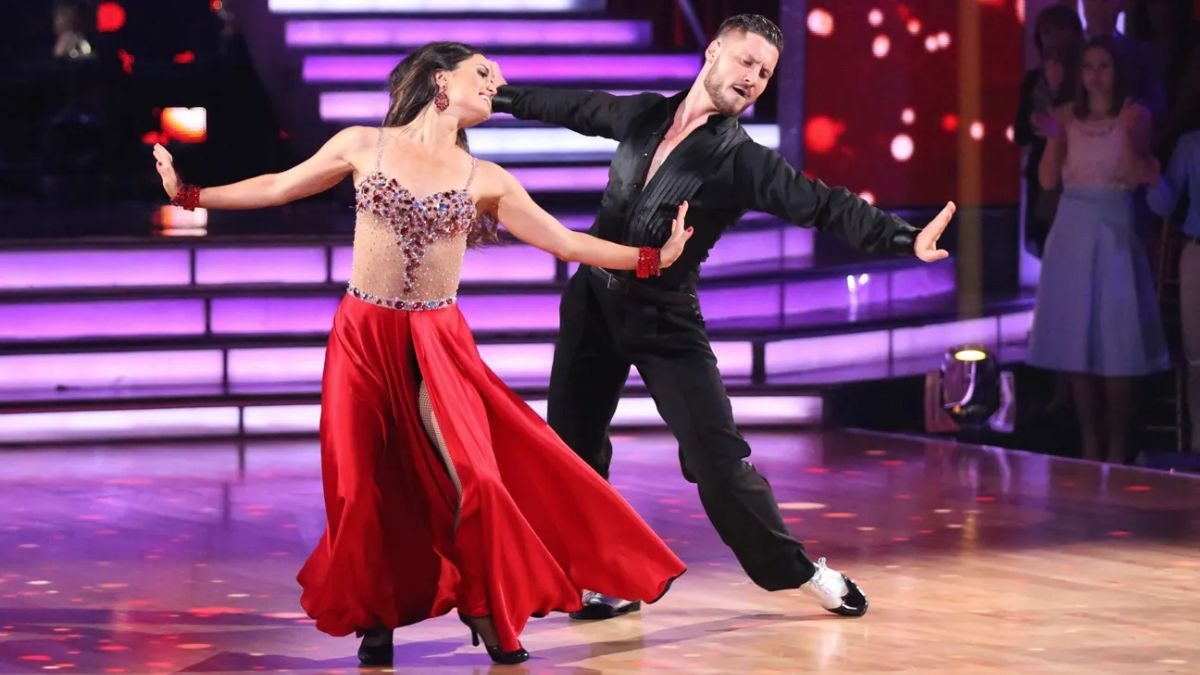 (Fall 2023 Awaits Season 32 Of 'Dancing With The Stars' /Image Credits: The Hollywood Reporter)
New Hosts Take the Stage
Tyra Banks who has hosted the last 3 seasons of the show has now stepped down from hosting the show saying that she wants to create the content for the show and not just host it. She has shown her interest in playing in the backseat and enjoying the market floor instead of the dance floor.
In recent news from Variety & Deadline, they revealed that Julianne Hough will be co-hosting the show with Alfonso Ribeiro. Both the co-hosts would also be seen hitting the dance floor on and off.
Mark Ballas has announced his retirement from the show saying this was the last time fans have seen me dancing on the floor. He said he will close the show on a good note with the last dance. He had won season 31.
Also Read: Gabby Windey's New Love on The View
Also Read: Bachelor Nation Is Stunned By Kaitlyn Bristowe's Abc Salary