Bachelor Nation Is Stunned By Kaitlyn Bristowe's Abc Salary
Bachelor Nation Is Stunned By Kaitlyn Bristowe's Abc Salary
Updated on April 18, 2023 16:05 PM by Andrew Koschiev
Bachelor Nation is stunned by Kaitlyn Bristowe's ABC salary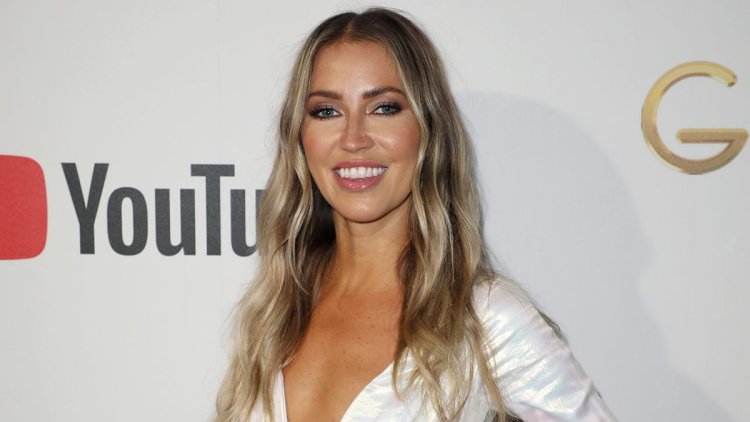 (Image Credits: Global News)
On Monday, April 10, 2023, Kaitlyn Bristowe appeared on the Trading Secrets podcast with Jason Tartick. As part of her appearance on The Bachelorette and Dancing with the Stars, Kaitlyn revealed how much she was paid. In addition, she talked about living off a $1500 ABC check for appearing on season 19 of The Bachelor.
There was no expectation that she would make much of a stir when she appeared on The Bachelor in 2015. Kaitlyn Bristowe has proven her critics wrong and has a net worth of between $3.5 million and $5 million, thanks to her appearances on Bachelor Nation in 2023.
Negotiating a better deal is necessary
Kaitlyn revealed during her fiancé's podcast that she was offered $40,000 for her episode on The Bachelorette. She said it would have been natural for her to take it, and she was asked to sign up immediately. For Kaitlyn Bristowe, an entertainment lawyer was necessary to negotiate a better deal with the show's producers.
During her interview, she stated that one of the show's executive producers told her she had an entertainment lawyer. They thought she was on the show looking for love, adding that they were seeking a certain amount of money.
Chris and Kaitlyn dated each other
Kaitlyn said that she told the producer that money and love were synonymous for her at the moment and that she wasn't willing to go against Brit Nilsson. Despite being up against Nilsson, Bristol was not guaranteed The Bachelorette's leading lady spot. However, contestants chose Kaitlyn when voting between the two.
According to Kaitlyn, she offered only the same wage as former Bachelor Chris Soules if she accepted the offer. While Kaitlyn dated Chris, she stated that she wanted the same salary as Chris, who, according to Kaitlyn, was offered $75,000 to $100,000. Also, Kaitlyn told reporters that she negotiated the contract so that she would still be paid even if Britt lost The Bachelorette gig.
A couple of years together
When Kaitlyn appeared on The Bachelorette in 2018, she engaged contestant Shawn Booth. After two years of being together, the couple split up in 2018. Despite being engaged to him for over two years, Kaitlyn said she got to keep the engagement ring. Her success also led to other projects. Tayshia Adams and Kaitlyn co-hosted seasons 17 and 18 of The Bachelorette.
The last four contestants on the show get paid the same amount for the final episode, which will be broadcast in 2020, according to Kaitlyn Bristowe. Kaitlyn Bristowe mentioned that although signing bonuses can be negotiated, it is a sign of a shown commitment. While she didn't provide a number, the Mirrorball award she received cost $10,000.
Also Read:
A Bachelor Nation star and his famous girlfriend engage in a drunken, public spectacle

What Kaitlyn & Jason are going through in trying to plan their wedding?
Bachelor Nation's Blake Moyne raises eyebrows with Love Is Blind's Natalie Lee