Christopher Nolan's 'Oppenheimer' Faces Backlash for Omitting 80% of VFX Artists in Explosive Controversy
Christopher Nolan's 'Oppenheimer' Faces Backlash for Omitting 80% of VFX Artists in Explosive Controversy
Updated on July 27, 2023 18:37 PM by Andrew Koschiev
Ranking as one of the top movies to watch, Christopher Nolan Oppenheimer exceeded its expected global projections grossing over $85 million at the box office so far and receiving an overwhelmingly 96% positive reception which has by far been the highest so far in 2023.
The biopic is based on J. Robert Oppenheimer, the renowned scientist who oversaw the Trinity Test and the Manhattan Project, resulting in the creation of the first atomic bomb in 1945 at the conclusion of World War 2.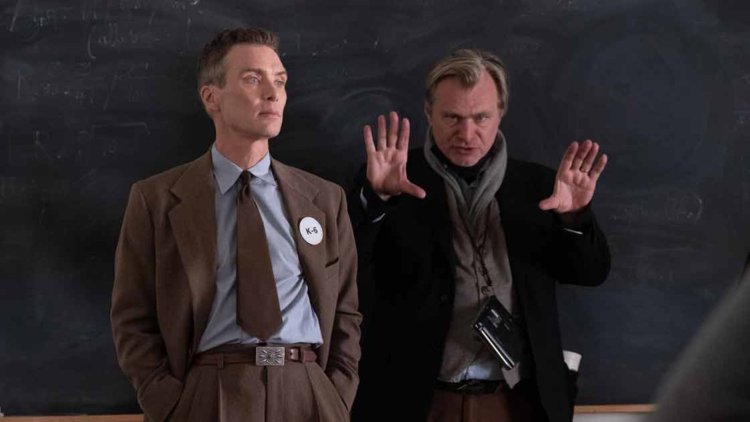 (Image Credits: Koimoi)
While celebrating this win, Nolan has however received severe criticism from animators and visual experts for failing to grant credits to VFX artists who put in work. The highlight of 'Oppenheimer' was its stunning practical explosion, achieved without the use of CGI. Yet, it seems as though a significant portion of the VFX artists behind this incredible feat have gone uncredited.
Recreating the nuclear explosion without CGI is no easy task and required the collaborative efforts of numerous VFX experts. However, while 27 names did appear on screen, leading VFX production company DNEG shares that over 160 artists deserve acknowledgment, meaning 80% of these artful magicians went without proper credit.
Unfortunately, this problem extends to other famous blockbusters including MCU films, DCEU movies, and even the new 'Star Wars series, that various visual experts no longer expect credit for their work, which is disheartening, to say the least.
Although used interchangeably, CGI and VFX are not synonymous. CGI (computer-generated imagery) involves producing scenes and environments otherwise impossible with practical sets, saving time and money. While VFX (visual effects) refers to post-production elements, such as imagery and illustrations, that enhance on-screen authenticity, fluidity, and dynamism. VFX can encompass both digital and non-digital components, often in the earliest stages of a film's development.
This backlash shows the yearning for artists for their work to be acknowledged and appreciated. Reflecting on this situation, it's important to realize that recognition may not always be handed to us on a silver platter.
Although 'The Oppenheimer crew has not officially made a statement to support this claim. Many believe they would make their stance known in the coming days as they begin breaking down the explosion and other aspects.
Oppenheimer has climbed its way up the box office charts, surpassing well-established franchises like 'Mission Impossible: Dead Reckoning Part One,' 'John Wick 4,' 'Guardians Of The Galaxy Vol. 3,' and even 'Spider-Man: Across the Spider-Verse' - each of these phenomenal films holds a score of over 90%! And let's not forget 'Barbie,' which has an impressive 85% positive reception.
At the Indian box office, the movie has remarkably outpaced both 'MI7' and 'Barbie' by a noticeable margin, filling theatres across the country, particularly IMAX venues while the other two remain close in pursuit.
Despite the unresolved issue of uncredited VFX artists, the success of Oppenheimer at the box office and its critical acclaim are undeniable. As fans continue to celebrate the film's successes, many are hopeful that the contributions of its VFX artists will be recognized and acknowledged in due course.