BTS's new music video Wild Flower's RM is an open declaration of his true wants. Indigo, a solo album, is now available
BTS's new music video Wild Flower's RM is an open declaration of his true wants. Indigo, a solo album, is now available
Published on December 03, 2022 02:31 AM by Sally Harbor
A reporter said that Indigo is RM's first official solo album. He is a member of the group BTS. Some well-known artists, like American rapper Anderson Paak, American singer-songwriter Erykah Badu, and Tablo of Epik High, all contributed to the ten songs on Indigo. The album's title track, "Wild Flower," is a song that Youjeen wrote from Cherry Filter. The music video for "Wild Flower" is out, and it will show you right away how complicated Kim Namjoon's life is. He has been struggling with his desire to live a simple life, even though he has big dreams.
RM At His Candid Best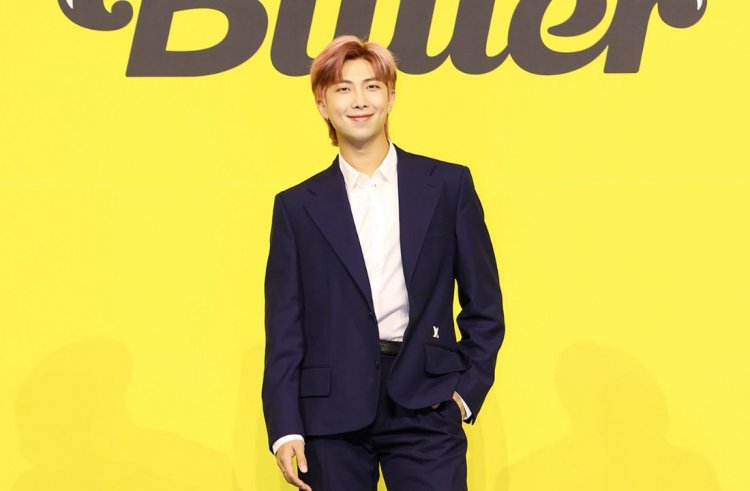 (Image Credits: yaay.today)
RM wasn't joking when he said that Indigo is a record of his twenties and an honest way to get to know him. As the leader of the world-famous pop group BTS, Kim Namjoon is said to have one of the best creative minds. His music moves across genres and around the world. As an artist, RM has always been able to show us what he's thinking through his poetry, and Wild Flower is a good example of this.
At the beginning of Wild Flower, RM says, "When your dreams devour you/when you feel like you're not yourself/all those times I longed for the flames." He then says, "Please take this desire away from me/no matter what it takes/let me be myself." The song is an honest confession from a world-class artist about how he wants to stay true to what first made him love art. "Yes, I started with poetry. It was my one and only strength and dream that kept me safe so far. From burning fireworks to flower works, I went from childhood to eternity through poetry."
RM'S indigo- an archive of his 20s
A press release from BIGHIT MUSIC says, "Wild Flower shows RM's desire to live like quiet and humble wildflowers instead of a bright flame that goes out quickly." The video looks good and has a lot of natural elements, which is what you would expect from an RM-featured video. "Nakhwa Nori is a traditional folk game in which bags of oak charcoal powder are hung between two lotus lanterns and set on fire so that the flames fall down onto the water. This is one of the visual motifs. The most interesting part of the music video is a scene in which flames from Nakhwa Nori fall to the ground. This scene emphasises the message of the song "the message said.
Also Read: Know About Dalio, And Wild Kanye's claim about Kim Kardashian sparks online speculation
About Indigo
For those who are unaware, RM chose the name "Indigo" for the album because it encapsulates his appreciation of the natural world. Since his last mixtape mono. was represented in black and white, the statement said, "it also works as an indication of the change in his thinking, taste, and tendency."
Meanwhile, Erykah Badu (on the album's opening track "Yun"), Anderson.
Both Paak and Mahalia perfoRM on "Still Life." RM has collaborated with BTS's frequent collaborator Pdogg on all of the songs, including Tablo on "All Day," Pdogg on "Lonely," and Colde on "Hectic." Aside from "No. 2," John Eun is also responsible for the production of "Forgetfulness."
Also Read: Bong Joon, Director of the award-winning Korean movie Parasite soon to get his Documentary on Netflix