Bohemia's 'sing-along' Is Ready To Rock N Roll In Theaters
Bohemia's 'sing-along' Is Ready To Rock N Roll In Theaters
Updated on August 17, 2023 16:19 PM by Emily Hazel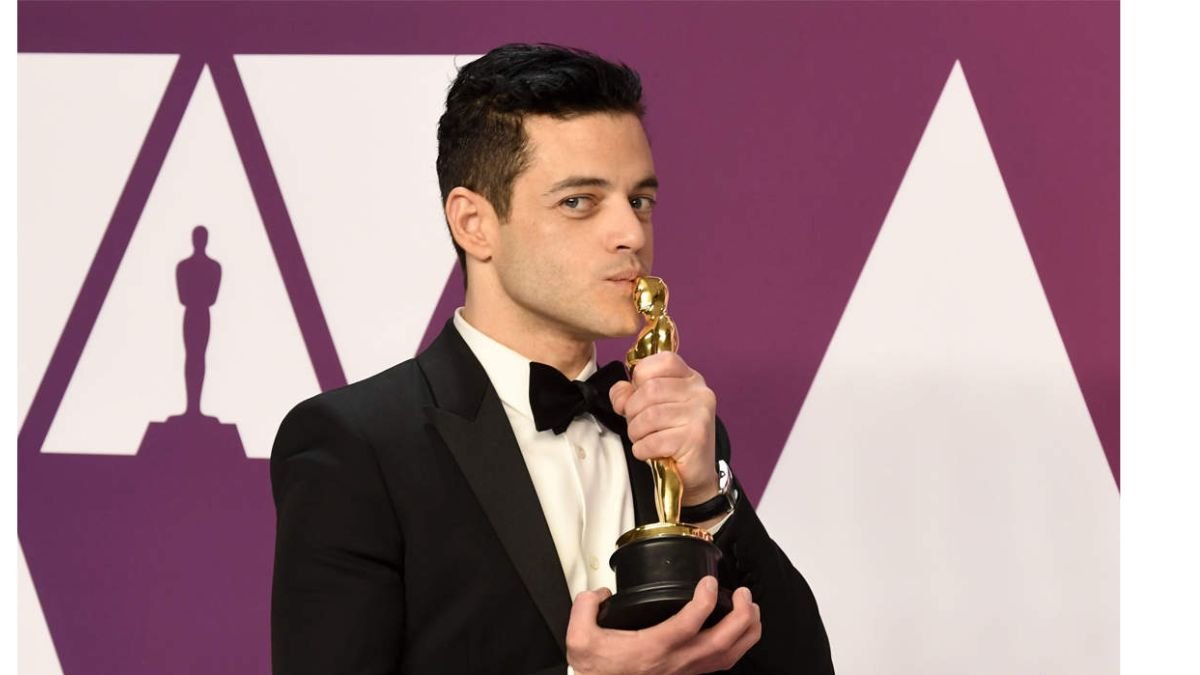 (Bohemia's 'sing-along' is ready to rock n roll in theaters/Image Credits:The Economic Times)

Introduction
Bohemian Rhapsody sing-along is hitting theaters soon. The special sing along song from Freddie Mercury biopic which had Rami Malek as lead singer will be released nationwide.
This biopic has broken all records of musical biopics and has won a best pictures award at Golden Globes on Sunday. Rami was also awarded with the best actor award for his performance as Mercury.
Fame game to remember
(Bohemia's 'sing-along' is ready to rock n roll in theaters/Image Credits:Nwi times)
Singer started getting fame with Queen and many other electric ballads including Bohemian Rhapsody, We Will Rock You, Somebody to Love and Killer Queen.
Fox's president, Chris Aronson in his statement delightfully explained about the opportunity they are giving their audience to witness Rami Malek's award winning performance in theaters all over US & Canada in its original form.
How will the audience get the tickets?
Audience should buckle up to rock and roll with the ultimate singer and buy tickets for the sing-along screening before the tickets are sold out.
'Bohemian Rhapsody' has earned $734.4 million up till now in its highest trending musical biopic. It has surprised the audience with the best picture win at Golden Globes.Audiences can also book their tickets online on bohemianrhapsodytickets.com. Due to the success of film distributors have decided to expand it from 1,000 theaters to 1,300.
Emotional ride on the release of trailer
The trailer shows some of fans' favorite lyrics of songs like 'we will rock you', 'we are the champions' and other favorites suddenly appearing in the middle of the film leaving fans emotional. Fans have shared their joy by describing how brilliant the trailer was. Some of them had teary eyes while watching the trailer.Fans shared their special moments while talking to ABC News that they felt like clapping, dancing, singing and stomping their feet just like they do in a concert. The sing-along version has already become famous in South Korea.
Where to watch the movie?
Audience and fans can join a shame free public screening of 'Killer Queen' in Flix Brewhouse in Des Moines (Merle Hay Mall), Century 20 Jordan Creek & XD in West Des Moines (Jordan Creek Town Center) and AMC Johnston 16 in Johnston.
Now the fans have got no excuse to watch the film again. If anyone has by chance missed watching it, this is the perfect time to book tickets and watch it with family.
Audiences can watch it at Power Plant Mall in Rockwell, Theater Mall in Greenhills, Sta. Lucia East Grand Mall in Cainta, and Alimall, Fisher Mall, or Gateway Mall in Quezon City.
Conclusion
Malek has done her research well on the character by watching his interviews and performances to understand the character. He concluded his statement by saying that the character was a blend of brave and sturdy entertainer who was desolated behind the camera.
Also Read: factswow.com/entertainment/breaking-news-emmy-awards-put-on-hold-due-to-sag-and-wga-strike
Also Read : //factswow.com/celebrity/the-indictment-of-donald-trump-in-pictures