Charity Lawson's Final Choice: Who Won The Bachelorette Season 20?
Charity Lawson's Final Choice: Who Won The Bachelorette Season 20?
Updated on August 23, 2023 16:59 PM by Emma Alice
The Bachelorette season 20 lead, Charity Lawson, a 27-year-old family therapist from Columbus, Georgia, made her final decision on Monday. The fourth-place runner-up of Bachelor season 27, got a chance to find the love of her life in Bachelorette season 20. Let's find out who won The Bachelorette season 20.
An Unexpected Twist
(Is 1883 Going to Air on Paramount Network?/ Image Credits:Sportskeeda)
Way before the finale, Bachelor Nation fans were convinced that the two finalists of the show would be Joey Graziadei and Dotun Olubeko. However, the show took an unexpected turn when the eliminated contestant, Aaron Bryant, made his entry in the show again. His arrival confirmed how difficult the choice was for Charity Lawson as he made his intention clear by pleading his case.
Over Dinner, Aaron tried his best to push Charity to reconsider her choice of the final suitor. He keeps saying, "You make me feel very special. I just feel good every time I see you."
His intentions were even successful at some point as Charity confessed, "Now I am reconsidering everything."
But, at the rose ceremony, the Charity made another unexpected decision. She, yet again, eliminated Aaron Bryant by clarifying, "I'm so grateful for the time we had this week to get more clarity. Time wasn't on our side."
Aaron also gracefully excused himself from this situation saying, "You just gave me hope for what my wife even looked like. Charity, I'm always in your corner."
The Two Finalists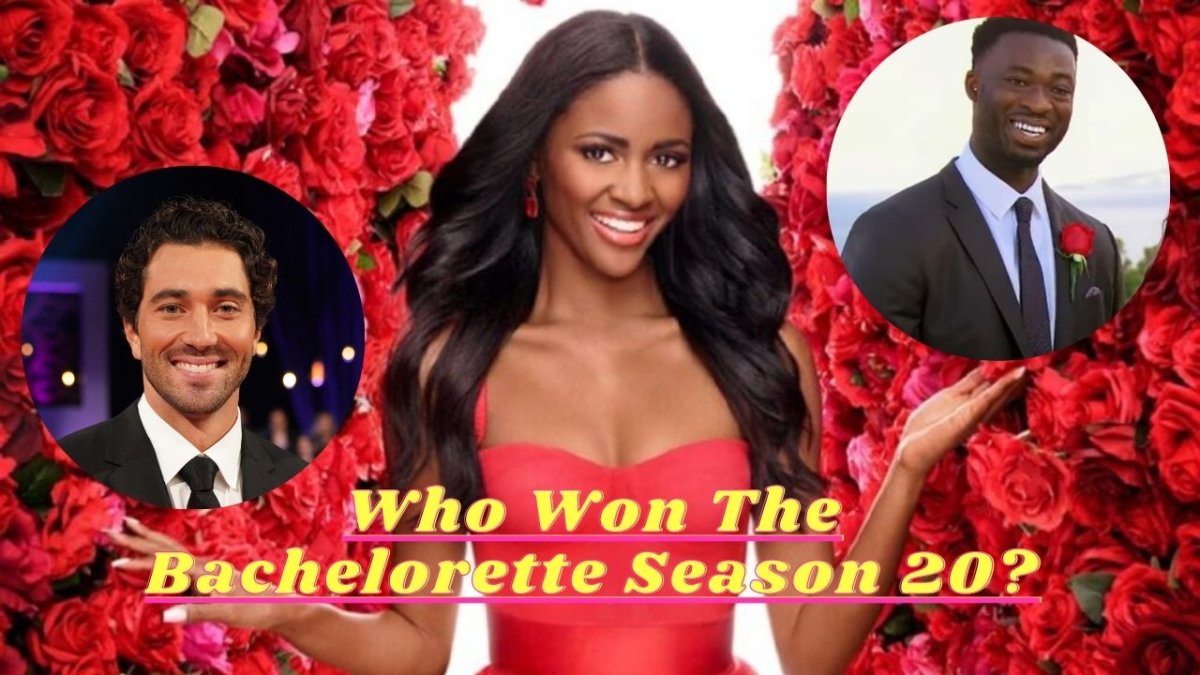 In the end, Charity was left with two final dates i.e., Joey and Dotun. The fans were happy as they had been rooting for these two suitors for a long time. On X, many fans expressed their annoyance when Aaron returned on Bachelorette Season 20.
The family of Lawson also met with both the suitors.
It appeared that Lawson's family was more inclined towards Joey as Charity's suitor and her future husband. Joey got involved in a heartfelt conversation with Charity's mom, Vickie Lawson. His raw discussion with Charity's sister about interracial relationships won Charity's sister to Joey's side.
Lawson's family made it very clear that they are rooting for Joey. They made it clear in front of Dotun as well. So, the family meeting made Lawson even more conflicted than ever.
She said, "I hope my family can help make sense of what I'm feeling because I can't take it anymore."
She also commented while deciding to find love, "For the first time in all of this, I'm truly not okay, I'm a mess."
The Final Decision
(Is 1883 Going to Air on Paramount Network?/ Image Credits:Sportskeeda)
Charity's mom was upset when Charity said she loved both men. She sighed, "When Charity said what she said about being in love with two people, it made me feel uncomfortable. For Charity, 'decisiveness' is a word that she has to really get comfortable with in life."
Charity's mom still believed that her relationship with Dotun "wasn't as full-fledged as [she] saw" with Joey.
Even Joey Graziadei was sure he would be the best for Charity. He said, "I just feel like we have something special that she won't be able to say no to."
However, in the end, Lawson broke Joey's heart by giving the final rose to Dotun to move her life forward with.
Also Read: Former 'bachelorette' Rachel Recchia Gets A '2nd Chance' At Love In 'bachelor In Paradise' Season 9 1st Look

Also Read: 5 Things To Know About 'The Bachelorette' Contestant Joye Falling For Charity

Also Read: From Secrets to Redemption: Bachelorette's Xavier Journey of Honesty