90 Day Fiancé: Yara To Spoil Jovi This Christmas On Instagram
90 Day Fiancé: Yara To Spoil Jovi This Christmas On Instagram
Updated on December 13, 2022 13:01 PM by Michael Davis
90-Day Fiancé star Yara Zaya unveiled on Instagram that she is about to spoil her husband, Jovi Dufrene, this year on Christmas day. Jovi and Yara arrived on 90 Day Fiancé in Season 8 when Yara from Ukraine moved to New Orleans to tie the knot with Jovi.
The duo later returned to '90 Day Fiancé: Happily, Ever After? Season 6, wherein they adjusted to becoming new parents to their daughter Mylah who gave birth soon when the couple got married. Currently, Yara and Jovi are starring in 'Happily Ever After? Season 7' and explored Europe to visit Yara's friends and mother in the mid of the Russian assault on Ukraine.
Yara Responds to her Instagram Account Q/A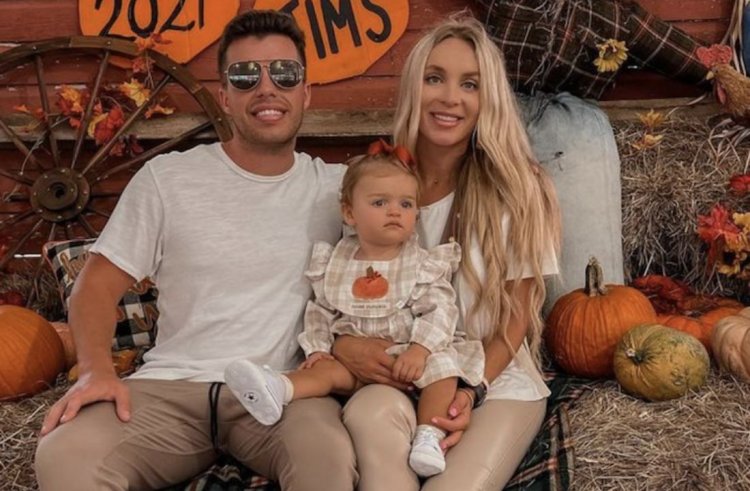 (Image Credits: Instagram)
Yara recently took her Instagram account to respond to Q&A asked by fans and followers. One fan of 90 Day Fiancé asked Yara about her planning to get Jovi for this Christmas. She replied by posting a pic of Jovi and her with a theme of 'Grinch costumes.
Yara replied, 'I can only say that I brought Jovi a lot of cool gifts, and this year, I decided to spoil him. She added that she felt Jovi needed to be spoiled by the year. However, she couldn't disclose anything about the gifts as he watched all her stories.
Also Read: Catch The Glimpses On the 2023 Golden Globes Nominations
Yara Zaya In High Spirits Of Christmas Zeal
Yara is a high holiday soul this year, beginning from her Halloween outfit. Yara and Jovi had various matching Halloween looks this year which included 'Christmas-themed outfits. Yara is dressed in elf, while Jovi is in Grinch attire. Their daughter, Mylah, wore a Santa Claus outfit.
Yara uploaded a picture with Mylah next to the Christmas tree wherein she dressed as reindeer and an antler headband. Within the photo, Yara seems to call Santa. In contrast, Mylah sits amused beside her.
Many fans believed that the couple might separate. But Yara and Jovi are still living together and returned to the United States as a perfect duo. The couple's relationship has been a rock throughout 'Happily Ever After Season 7. Jovi and Yara's marriage are finally working. But fans want to see the Christmas gifts that Yara Spoils Jovi with.