90-Day Fiance: Liz is suspicious of being cheated as Ez keeps options post-engagement
90-Day Fiance: Liz is suspicious of being cheated as Ez keeps options post-engagement
Updated on January 02, 2023 14:48 PM by Anthony Christian
The big Tension between Liz and Ed
(Image Credits: Showbiz Cheat Sheet.com)
Liz and Ed's relationship is on the verge of falling. In an episode of 90 Day Fiance, The pair gave some harsh truths about each other. Liz said they broke up almost 9-10times.
Exploring each other
Liz said it was way back when they were still seeing each other and getting to know the other person better. While the episode was shot, Ed was active on an Asian dating website. Liz said she wasn't sure if Ed was dating anyone then, but he was active on the dating site. Liz said someone had sent her a screenshot through Instagram. Ed instantly interrupted not to prove Liz wrong about his being active on a dating app. He accused Liz of spying on him.
Also Read:90 Day Fiancé: A new car shows up after Usman and Kim Menzies split
Mom and Daughter Investigate the rumor
Liz and her mother created a fake profile to see if the rumor was true. Liz said she saw Ed's profile to be active on the app. Ed stated that the profile had been on the app for 1.5 years. While Liz had proof in the form of receipts stating Ed had been active on it since their reconciliation.
Ed accused Liz and her mother of spying on him and not doing anything productive. He said she was accusing him of being with another woman. Ed said he was just a socialite. He told Liz she doesn't like his Personality and thinks he is a big flirt.
Liz had her engagement ring on, but the couple stated they were not together. Ed spoke of the arrangement as the happiest moment of his life. Unfortunately, it couldn't save the couple from the upcoming jealousy. As the two had decided to keep exploring each other's romantic interests. Seems like it wasn't mutual.
The major reason for the Breakup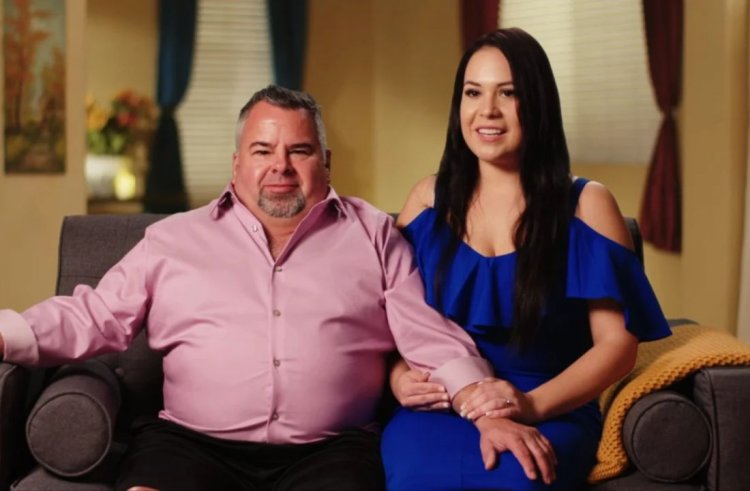 (Image Credits:Insider.com)
One of the highlighted reasons for Ed and Liz not being together was Ed developing contact with his ex-Fiance Rosemarie Vega. She appeared virtually to state they were in contact. It was denied by Ed, to which Rosemarie said he won't give a proper answer and said he had to go back and check his text message folder. Here Ed said He doesn't remember the incident.
It hurt and shocked Liz as she still had zero ideas about Rose being a part of the story.
All accusations of Ed and One Bomb by Liz
The couple had the worst fight when Ed accused Liz of being a Lesbian. Liz confirmed that she would rip off the woman triggering Ed and his insecurities.
Liz said nothing happened, and Ed's attraction regarding the connection was uncalled for.
It wasn't a good sign since Liz told Ed she was on her last straw.
Also Read: Fans Of 90 Day Fiancé Are Worried About Angela Deem's Health Because Of Her Lip