90 Day Fiancé: A new car shows up after Usman and Kim Menzies split
90 Day Fiancé: A new car shows up after Usman and Kim Menzies split
Published on December 31, 2022 20:48 PM by Anthony Christian
Following the season 7 finale of 90 Day Fiancé: Happily, Ever After, Usman Umar bought himself a new car. He married his American lover Lisa Hamme in 90 Day Fiancé: Before the 90 Days, in which he debuted as a reality TV star. Usman, a 34-year-old Nigerian, was the first reality TV star to marry his American lover. During his fights with Lisa, Usman had female fans who caused him to get in trouble, but when the two split, Lisa claimed "Soulja Boy" had scammed her to get to the U.S.
Usman's thankful message on social media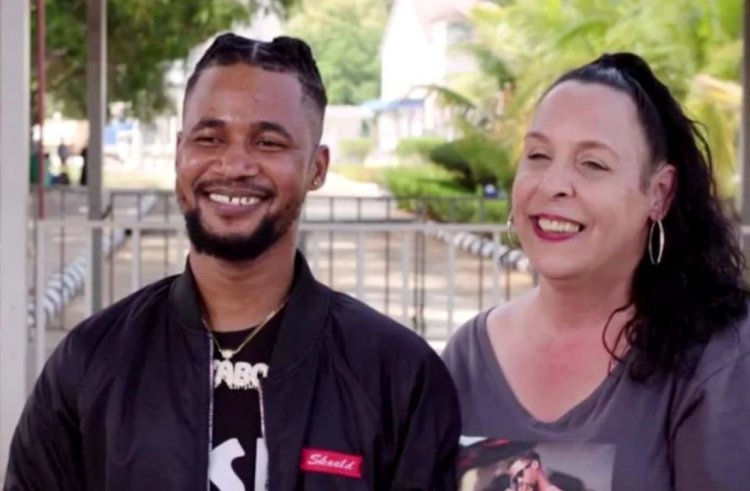 (Image Credits: Reality Blurb)
With songs like "Zara," which he penned for his ex-girlfriend, Usman became an international sensation, and he has been open about wanting to make money and move to America.
Usman's music and 90 Day Fiancé have contributed to his growing net worth, allowing him to buy luxury items like houses, cars, and vacations.
In a new Instagram post, Usman flaunted a series of photos of his Toyota car, which he recently acquired.
As Usman posed next to his shiny new Toyota Land Cruiser Prado, he smiled and pretended to answer a phone call as he wore a traditional outfit to match the car's color.
In his Instagram caption, Usman said, "Don't just be thankful for what you have right now, but also be thankful for all that came before and all that is yet to come."
Usman's car looks like Kim paid for it
A fan said, "Thank you, Kimberly." Another said, "Kim, will you buy this one too?" But Usman's fans congratulated him on the new car.
His fans did not understand why a Toyota was such a big deal for 90-Day Fiancé star Usman. A follower commented, "Relax! It is only a Toyota, not a Bentley!"
A few, however, chose to attribute Usman's success to TLC, with whom he appears in several spinoff series and laughs his way to the bank because of TLC.
TLC also used Usman for fame by casting him on their show, which he has never hidden from the camera.
Usman's new projects in Nigeria
Though his girlfriends keep changing, Usman brings drama season after season, episode after episode.
Since starring in Before the 90 Days with Lisa, Usman has achieved new fame. Usman has now produced and starred in several web series in Nigeria.
After Chrissy Teigen shouted out Usman, Usman's Cameo has always been a big hit, and he started making a lot of money from sending fans video messages.
Although Usman has split up with Kim on 90 Day Fiancé, does that mean he will give up his dream of becoming big in America? It seems Kim and Usman got back together after their fight, and it was only a temporary occurrence. The show will save Usman and Kim for a spinoff where they can get married.
Kim might be better off moving to Lagos instead, as Usman is already living the high life in Lagos, just like fellow cast member Michael Ilesanmi.
Also Read: Fans Of 90 Day Fiancé Are Worried About Angela Deem's Health Because Of Her Lip