90-Day Fiancé: Fans bothered about Michael Ilesanmi's Instagram's legitimacy
90-Day Fiancé: Fans bothered about Michael Ilesanmi's Instagram's legitimacy
Published on December 29, 2022 16:36 PM by Sally Harbor
Fans of 90 Day Fiancé are unsure whether Michael Ilesanmi's account is legitimate or whether Angela Deem is using it in an impersonation, as suggested by his odd Instagram request.
Michael married Angela in Nigeria
In January 2020, the 34-year-old Michael from Nigeria wed the 56-year-old Angela from Georgia, and the couple has been married long distance ever since.
Angela possessed jealousy of Michael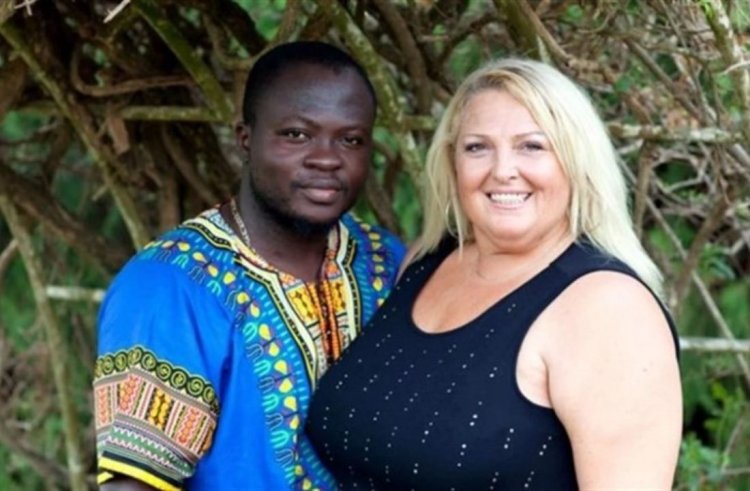 (Image Credits: Reality TV World.com)
In the 90-Day Fiancé series, Angela and Michael frequently argue, resulting from her jealousy and insecurity over their age difference. Michael isn't allowed to create an Instagram account with Angela because she thinks he would use it to cheat on her with younger women.
Also Read; 90 Day Fiancé: Veronica's Alluring Makeup Look After The Weight Loss
Michael's official Instagram account
Since sharing a somewhat peculiar Instagram photo for Christmas, Michael has grown quite rebellious. Fans discovered a private account called @ilesanmi k michael_, which suggested Michael never complied with his wife's request to deactivate his Instagram page while Angela was wrecking his car in 90 Day Fiancé: Happily Ever After? Season 7. As a result, Michael said he would do so. A photo of 90 Day Fiancé star Michael was sporting a yellow shirt and pants with the caption that read available for gifts was posted on the same profile. The absence of comments on the post may have led TLC watcher Germany to upload a screenshot on a Reddit community.
Reddit community called the account fake
Reddit community users called the account a fake one because of what Angela mentioned; some fans likely think this specific account with what appear to be never-before-seen photographs of Michael is a hoax. The 90 Day Fiancé star Angela requested her followers to report the identical @ilesanmi k michael_ Instagram page in November by posting a screenshot of it on her feed. Despite the account already having 23,300 followers and a bio that stated it as his official account, Angela scribbled over her screenshot in bold, red letters, "Fake & report." Angela allowed Michael to "share" her @deemangela profile as he is not permitted to open an Instagram account.
Michael's access to Angela's profile
However, Michael could have easily utilized Angela's Instagram to tell his followers if he had wished to alert them to a fake account. Michael hasn't explicitly said whether or not the @ilesanmi k michael_ page is his. There is a good chance that the page is truly Michael's, and Angela made up the false Instagram page story to protect him from his adoring fans. Angela had even more reason to believe Michael was having an affair with a younger woman because of this.
Michael cheating on Angela
According to Angela's documentation, Michael's girlfriend is a 31-year-old. He kept Angela in the dark about his conversation with the woman he had met on Instagram. Through an acquaintance, Angela learned that Michael was having an affair.
Also Read: Jasmine Pineda Won Fans Over Instagram Content In 2022
Is Michael looking for another partner?
Later, she obtained screenshots of conversations between Michael and his new girlfriend and a romantic voicemail he left for her. Michael, a cast member of 90 Day Fiancé, might have ended his relationship with the woman and is looking for a new partner who will lavish him with presents.