90 Day Fiance fans are amazed by David Toborowsky's new look
90 Day Fiance fans are amazed by David Toborowsky's new look
Updated on August 21, 2022 13:39 PM by Ella Bina
Popular David Toborowsky, the star of 90 Day Fiancé, amused viewers by displaying his six-pack abs after losing weight. David is well-known to viewers because of 90 Day Fiancé season 5, in which the recently divorced American man married Annie Suwan, a much younger resident of Thailand.
David didn't care that they were separated by 24 years because he had only known Annie for ten days when he proposed to her after hearing her sing in a karaoke bar. David underwent a big life crisis. He lost a significant amount of weight, lost his job and house, and suffered a severe stroke. Thankfully for Annie and David, their lives were transformed by their celebrity from reality television.
David and Anna's spin-off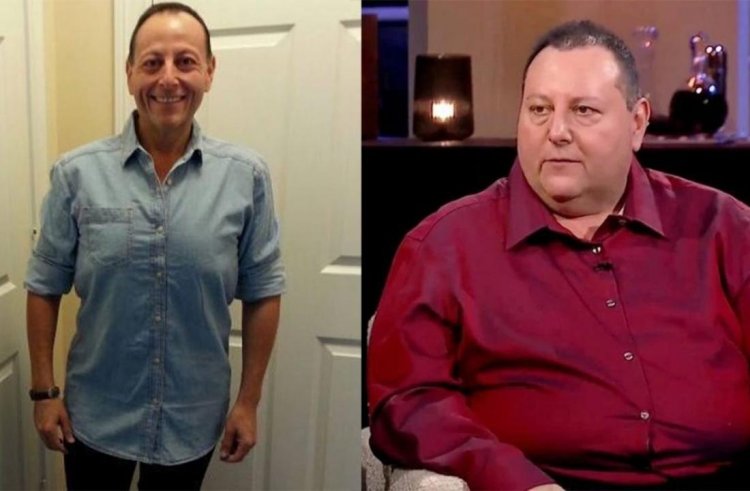 Fans noted the Kentucky man's weight progressively rising as they watched David and Annie on more and more 90-Day Fiancé spin-offs. Fans started worrying about David's weight, especially considering that three years before meeting Annie, he weighed 350 pounds.
Also Read: Here are the main reasons why 90 Day Fiance Season 9 is so disappointing
David traveled to Thailand to have fun and has now lost all his weight, albeit he never explained how. It's interesting to note that David just decided to quit his unhealthy lifestyle and go on a new transformation path after visiting Annie's hometown recently. Beginning in 2022, David had shrunk ten pant sizes.
David shed a total of 70 pounds, Annie revealed to 90 Day Fiance viewers
On Instagram, David has been dancing in celebration of his triumph. But in his most recent image, David decided to try something new, posing with his startling "six-pack abs." David put on a t-shirt with a picture of a man's bare chest and flexed his arms like it was his own body.
David, a celebrity from 90 Day Fiancé, jokingly said Annie wanted to see him with a six-pack. David laughed, "I hope it impresses her. David and Annie are still together because of the message he posted after that: "Happy Wife, Happy Life."
Related: 90 Day Fiance: Tiffany Shows Fitness Progress In BTS Single Life Video
Annie remarked on her husband's amusing post, "Sexy mannnnnnn." Fans observed that David appeared to have lost quite a few inches despite the t-shirt. David didn't appear to have a belly, and his midsection was slender. David's transformation left Memphis Smith from 90 Day Fiancé: Before the 90 Days speechless. Oh my God, you look amazing, she exclaimed. Memphis, a nurse practitioner by trade, thought David appeared to be in good health. "Wow, amazing. Looking fantastic," said Debbie Johnson, a former franchisee.
Fans enjoyed 90 Day Fiancé actor David's corny joke
One of David's devoted Instagram fans commented, "I had to take a double take lol." Someone else questioned, "Are you certain she didn't mean beer?"
Also Read: 90 Day Fiance star Natalie Mordovtseva reveals Hair Makeover ahead of Single Life Returns.
Fans know how challenging David must be to keep losing weight, especially considering how good a cook Annie is. David looks terrific even without the phony six-pack, and his beautifully sculpted figure is an example to many.
Summary
David and Annie have been posting photos of themselves on Instagram looking more trim than ever. They have both been open about their current weight reduction journeys. David wants to lose another 50 to 60 pounds, while Annie and 90 Day Fiancé viewers want to lose more weight.