90 Day Fiancé: Deavan Is 'Happy' To Spent Christmas With Her Son Taeyang
90 Day Fiancé: Deavan Is 'Happy' To Spent Christmas With Her Son Taeyang
Updated on December 30, 2022 14:32 PM by Dhinesh
90 Day Fiancé, a former star, Deavan Clegg, unveiled that her son, Taeyang, can cheer up the Christmas celebration at home. She feels 'so happy' about her recent hospitalization. She first saw in Season 2, '90 Day Fiancé: The Other Way' with her previous husband, Jihoon Lee. After that, she shifted to South Korea to nurture her son together with her and Jihoon.
The Marriage of Deavan and Jihoon didn't Last Longer
Jihoon and Deavan's marriage couldn't last long. Deavan, with her son, Taeyang, shifted to the United States. She took custody of Taeyang. Her son was identified with 'B-cell acute lymphoblastic leukemia' and became ill. Deavan shared on Instagram that her son, Taeyang, could return home this Christmas and didn't have to spend the season at the hospital.
Also Read: 90 Day Fiancé: Veronica's Alluring Makeup Look After The Weight Loss
Deavan Thanked Everyone For the Recovery Of Taeyang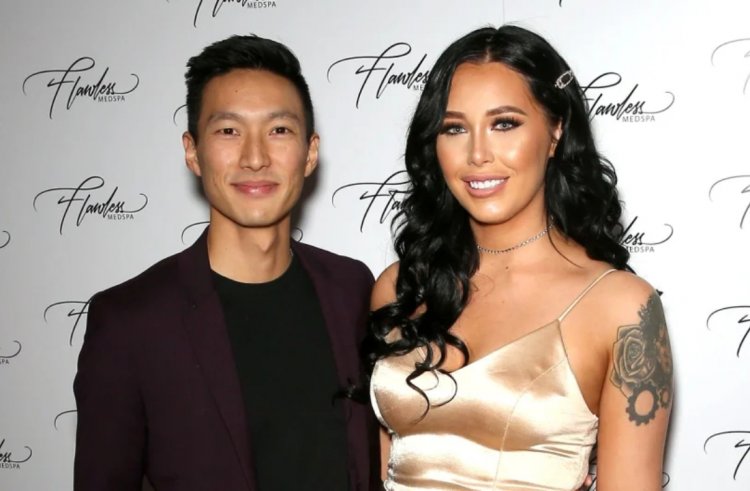 (Image Credits: The Ashleys reality roundup.com)
Deavan uploaded a cute video when her son, Taeyang, opened the gifts of a new group of monster trucks. She captioned, 'Feel happy that Taeyang will spend Christmas Eve out of this hospital. He looks so smart, aware of the names of 'Monster Truck'. She loves her son and thanked everyone for continuing the prayers for Taeyang.
Taeyang Faced A Difficult Week leading to Christmas Day
Taeyang was sick to lead in celebrating Christmas Eve, which made fans of 90 Day Fiancé and Deavan anxious that he won't be able to cheer up the holiday celebration at home. She moved to the hospital and installed a feeding tube for her son. After quite a few days, Taeyang worked on things well and started to eat, play, and talk again.
Before the two days of Christmas, Deavan revealed that her son was good enough to bring him back home and begin recovery there.
Also Read: This Week's 90-Day Fiance: Happily Ever After? The Reunion Has Been Canceled. Why Is That?
Deavan & Boyfriend, Christopher Topher Park, Involved In Treatment
Deavan and her boyfriend, Christopher Topher Park, were involved in treating Taeyang. At the moment, Taeyang and his father, Jihoon, don't have a father-son relationship, and Jihoon removed his photos from his social media handlers. Now, it is clear that Topher and Deavan are dedicated to aiding Taeyang to become better. Topher feels lucky to have them in his life.