8 Never before heard facts about the popular show 'Breaking Bad' that you need to know
8 Never before heard facts about the popular show 'Breaking Bad' that you need to know
Published on September 10, 2022 15:21 PM by Sally Harbor
Breaking Bad is one show that has been going on since 2008, and it became quite popular for its unique storyline. Though the show did not get high ratings during its five seasons, it has still managed to leave a print on our hearts. But the show has become a television phenomenon, and all thanks go to the idea of <>binge-watching, which we all do these days. <>
At its most basic level, it's the story of a soft-spoken chemistry teacher who, after being diagnosed with <>lung cancer, risks everything he has worked for to ensure his family will be well taken care of after his death. <>
But, like all great TV shows, the story is not simple. And it evolves, with each season somehow managing to top the one before it.<>
The series is cited as one of the best series to binge-watch by many portals. But with anything popular comes its bunch of facts and secrets. So here are some of the top ones of <>Breaking Bad
Breaking Bad was shot in Albuquerque, New Mexico, but it was not supposed to be
In an interview in 2010, the creator of the show, <>Vince Gilligan, said that originally <>Breaking Bad was to be shot in <>Riverside, California, which did not happen. <>
The reason is that <>Sony approached him with the idea of moving the show's shooting to <>New Mexico due to financial incentives. <>
"They said New Mexico has a tax rebate for film and television production, and it's a pretty substantial one," Gilligan recalled.<>
Also read: Exclusive: Two Statues Of 'Breaking Bad' Sparks Criticism From New Mexico State Representative
"And really, it's a hard [carrot] to turn down ... and so New Mexico very quickly became the place we decided to shoot our show for strictly financial reasons. We wanted our limited production budget to go that much farther," he added.<>
The show helped Albuquerque become famous
It was not just the show which got benefited from its popularity, but also <>New Mexico to date benefits from it. The famous locations where the show was shot draw major amounts of tourists from all over the world, and even the local business owners have benefitted quite well, all thanks to the hype revolving around the show. <>
A donut shop in Albuquerque named <>Rebel Donuts creates "Blue Sky" donuts modeled after Jesse and Walt's blue meth, and a local candy shop named <>The Candy Lady that created the prop "meth" rock candy for the show still sells "blue meth" rock candy alongside tons of show-related merchandise.<>
Also read: Some mind-blowing facts about Breaking Bad
A home used as a shooting location for the show has been turned into a "Breaking Bad"-themed <>Airbnb. Local souvenir shops sell "blue meth" bath salts, "Breaking Bad" T-shirts, and much more. <>
There's even a website listing every known filming location in Albuquerque, making it easy for travelers to plan their "Breaking Bad" sightseeing trips. Top sites include Walter White's house, Saul's office, and a restaurant that served as the set for villain Gustavo Fring's Los Pollos Hermanos. <>
A lot of networks rejected Breaking Bad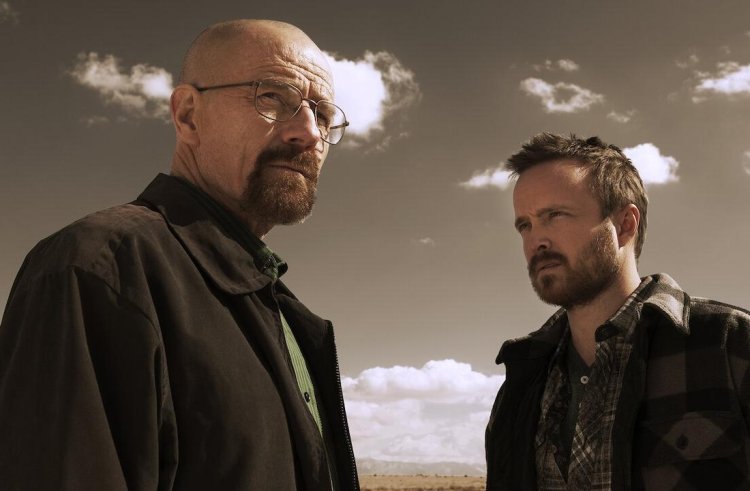 In a 2011 interview, <>Gilligan shared that he had talked to <>HBO about Breaking Bad and said that it was the worst meeting of his life. <>
Also read: Interesting Facts about Breaking Bad
"The trouble with Hollywood movies and TV is people will leave you dangling on the end of a meat hook for days or weeks or months on end," Gilligan said. "That happened at <>HBO. <>
Like the worst meeting I ever had, the woman we were pitching to could not have been less interested not even in my story, but about whether I lived or died."<>
HBO was not the only network that ultimately said no as <>Walter White: Showtime, <>TNT, and <>FX all had passed on Breaking Bad, too, for various reasons.<>
Jesse Punkman was not supposed to last for more than one season
Breaking Bad eventually ended up largely based on the partnership between <>Walter White and <>Jesse Pinkman; the latter was not originally intended to be a major character.<>
It's often stated that Jesse was supposed to be killed in episode nine of Season 1 but it was the 2007-2008 <>Writers Guild of America strike that saved him. <>
But Gilligan on the other hand in one of the interviews back in 2013 set the record straight and made it clear that Jesse's character and his partnership with Walter White was an integral part of the show. <>
Also read: Johnny Depp To Star In Netflix Reboot Of The Addams Family?
"The writers' strike, in a sense, didn't save him, because I knew by episode two we all did, all of us, our wonderful directors and our wonderful producers," Gilligan said. "Everybody knew just how good [Aaron Paul is], and a pleasure to work with, and it became pretty clear early on that that would be a huge, colossal mistake to kill off Jesse."<>
When he was questioned about how he would have felt if Jesse had been killed off in season one, Paul posited "My career would be over. And I would be a sobbing mess watching week to week on Breaking Bad."<>
All the science in the show is Okay but not perfect which was done intentionally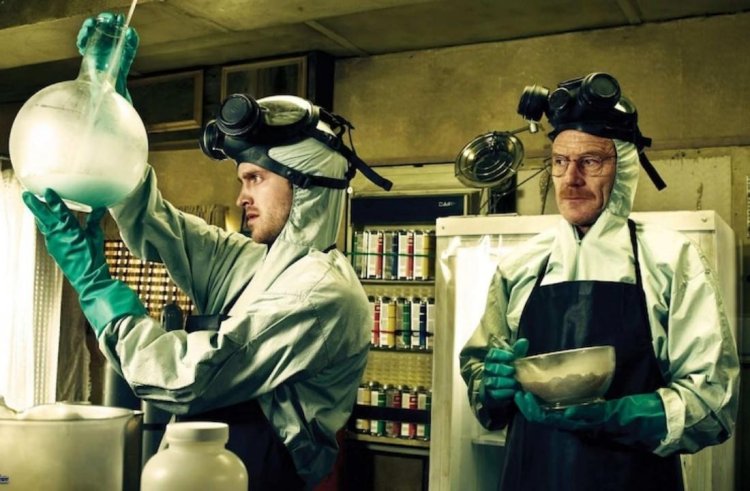 Dr.Donna Nelson, a chemistry professor at the <>University of Oklahoma, had begun serving as a science advisor on the show midway through the first season and was tasked with making sure the show got its science right or, at least, as "right" as is safe.<>
I don't think there's any popular show that gets it 100 percent right, but that's not the goal," Nelson told In 2013.<>
Also read: How admirers feel regarding a Netflix television series, Never Have I Ever
"The goal is not to be a science education show; the goal is to be a popular show. And so there's always going to be some creative license taken because they want to make the show interesting."<>
Also read: Breaking Bad Reimagined In Pixar Style Is As Ridiculous As It Sounds
With particularly a show about drug-making, you surely don't want to give viewers an idea about how to start their drug empires. "In the case of Walter White, his trademark is blue meth," Nelson said.<>
"In reality, it wouldn't be blue; it would be colorless. But this isn't a science education show. It's a fantasy. And Vince Gilligan did a fantastic job of getting most of the science right. And I am just thrilled with that. I think Vince Gilligan is a genius, and you can quote me on that!"<>
Mathew Broderick was the one that the network wanted
It's impossible to imagine <>Breaking Bad without <>Bryan Cranston in the lead role but that was what the show's network wanted. They did not want him in the show as he was not as popular or successful when the series was coming out. <>
The <>AMC network <> wanted a star to lead the show which brings us to the fact that Bryan was not the first choice. They were particularly interested in casting either <>Mathew Broderick or <>John Cusack in the lead.<>
Also read: Breaking Bad Creator's Next Show Is Sci-Fi, Won't Focus On Anti-Hero
" We all still had the image of Bryan shaving his body in Malcolm in the Middle," a former AMC executive told a news source about their initial reluctance to cast Cranston.<>
"We were like, 'Really? Isn't there anybody else?'" But Gilligan had worked with Cranston before, on an episode of The X-Files, and knew he had the chops to navigate the quirks of the part. The network brass watched the episode and agreed.<>
"We needed somebody who could be dramatic and scary yet have an underlying humanity so when he dies, you felt sorry for him," Gilligan said. "Bryan nailed it."<>
The Walking Dead played a role in the demise of Gus Fring in the show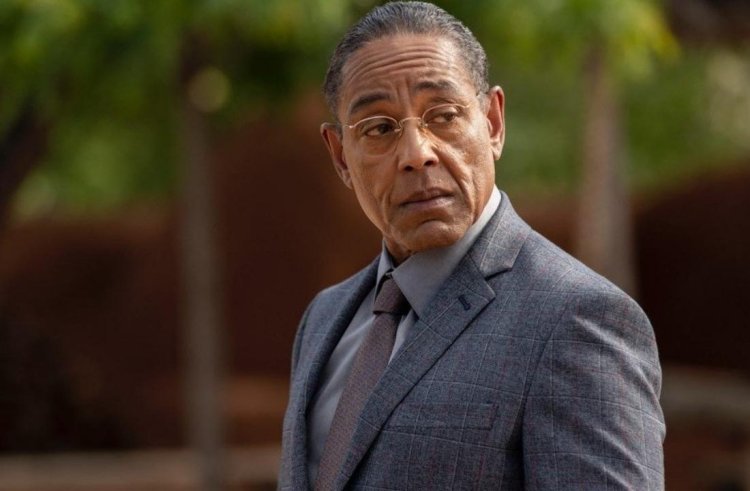 One of the most shocking and memorable moments in Breaking Bad was the character <>Gus Fring's death. The scenes up to the explosion were unbearably intense, and the gruesome reveal of the aftermath gave the villain an iconic exit from the show.<>
Also, read ALTER WHITE JR. IN 'BREAKING BAD' 'MEMBA HIM?!
Interestingly, it was another hit show that helped in making this moment seemingly iconic. The Breaking Bad team took the help of <>The Walking Dead's makeup artists to create the gory look of Gus Fring's face.<>
The DEA taught Bryan Cranston and Aaron Paul how to make Meth
With the matter, of the subject in mind, the show's creators thought it was only right to inform the <>Drug Enforcement Administration (DEA) what they were making and use their help. <>
"We informed them with all due respect and consideration—that we're doing this show, and 'Would you like to be a part of it in a consultancy to make sure that we get it right?'" Cranston said in an interview.<>
"They had the choice to say, 'We don't want anything to do with it.' But they saw that it might be in their best interest to ensure we do it correctly. So DEA chemists came onboard as consultants and taught Aaron Paul and me how to make crystal meth."<>