Zaya, Dwyane Wade's transkid, was given permission to change her name and gender
Zaya, Dwyane Wade's transkid, was given permission to change her name and gender
Updated on February 27, 2023 18:22 PM by Andrew Koschiev
It is happy news in Dwayne's home. His daughter, who has changed her gender recently, has got her name approved recently by the government.
The 15-year-old had a gender transition in the year 2022 and changed her name to Zaya Malachi Airamis Wade and has been known by the same since 2020. Yet, this was not made official and legal. All her documents and identities were still holding her older name.
Awaiting for Approval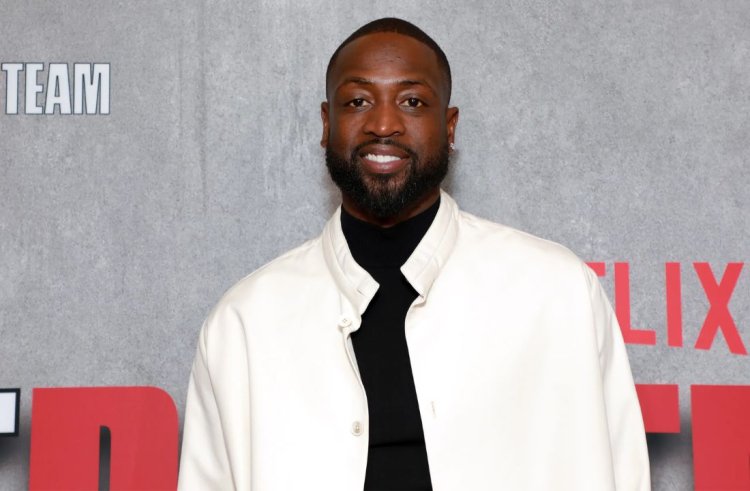 (Image Credits:Glamour )
Post transition, from 2020, Zaya was patiently waiting for her sexual markers and identity to be changed in one and all.
All the wait ended on Friday when a Los Angeles County judge approved the transition, signed off all the petitions regarding the same, and made things legal.
Dwayne and Zaya are more than happy with the news. Now Zaya will be known to claim her sex markers and will be known as Zaya Malachi Airamis Wade legally.
Few details about Zaya
Zaya, initially known as Zion Malachi Airamis Wade, came out as trans publically in 2020. Xaya was born on May 29, 2007, and she came out as transgender in a 2020 episode of The Ellen DeGeneres Show. And Wade completely and utterly supported his daughter, irrespective of her decision. Also, he learned that his child chose to be known by the name Zaya and the pronoun of she\her.
Zaya was born to Wade and his then-wife, Siohvaughn Funches. But after their divorce, Zaya remained closer to her father than her mother. That is probably why Funches found the decision of Zion's transition very difficult to accept.
She made every attempt to make him reconsider the decision to become a female, but it was in vain. Funches's continuous encounters only made Zaya shut her off from her life.
Consecutively, the 41-year-old BBS star understood his daughter's needs and was with her through her tougher time. You can ask me, what tougher time?. Let's be honest; we know how people react to things online. While people did not know about Funches' attempt, Wade, who supported his daughter, was blamed for forcing a person to be what they are not.
Wade's comprehension
All this did not let Wade wither, rather it made both father and daughter stronger, and the NBA star perfectly understood his daughter's feelings. He said: "All I ever wanted is an uninterrupted parenting time, with so many changes happening around us, our kids need time to figure things out for themselves."
He added: "My ex-wife did not leave any opportunity behind to reach out to Zaya's teachers, doctors, therapist, and even her friends, to understand what our child wanted in her Life", but Funches was not willing to do that. Wade has another 8-year-old son Xavier Zechariah with ex Aha Metoyer and a 3-year-old, Kaavia James, with his wife, Union. He says he will be there for his kids regardless of their decisions.
Also Read: Dwyane Wade Files Legal Petition To Change His Daughter Zaya's Name And Gender