Why Did Taylor Swift Fail to Feature in Meghan's Podcast?- The Story behind Meghan and Harry's 'Flop Era'
Why Did Taylor Swift Fail to Feature in Meghan's Podcast?- The Story behind Meghan and Harry's 'Flop Era'
Updated on August 15, 2023 10:07 AM by Andrew Koschiev
( Why Did Taylor Swift Fail to Feature in Meghan's Podcast?- The Story behind Meghan and Harry's 'Flop Era' /Image Credits:Boston.com)
Wall Street Journal reported a bolt out of the blue after Taylor Swift declined Megan Sparkle's offer to be on her podcast.
Unleashing the Duke and Duchess of Sussex Drama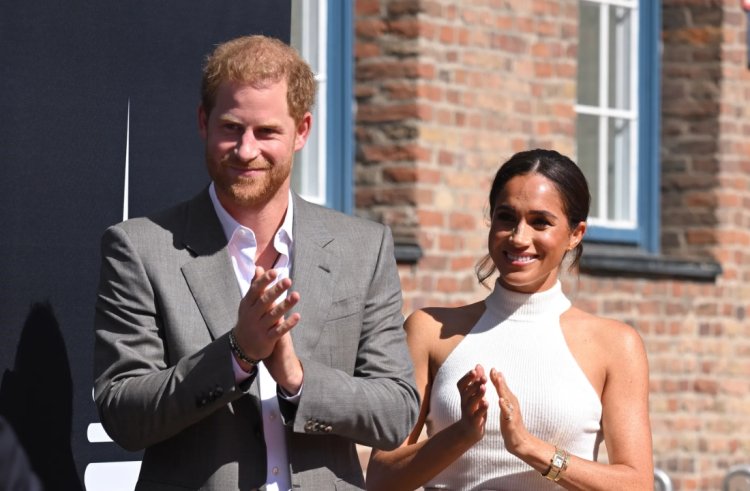 ( Why Did Taylor Swift Fail to Feature in Meghan's Podcast?- The Story behind Meghan and Harry's 'Flop Era' /Image Credits:People)
In the midst of all the dramas surrounding Meghan Markle and her husband Prince Harry, their start in the United States has been a damp squib.They have lost remunerative deals with streaming giants like Netflix and Spotify.
Despite Meghan and Harry landing lucrative deals with Netflix and Spotify at $ 100 million and $ 20 million respectively, the couple are said to be facing a "flop era". On June 15 it was reported that the couple's deal with Spotify was coming to an end.
The two have seen immense achievements from their docuseries Harry & Meghan, which remained at the top of Netflix's "most-watched" list for weeks. Their docuseries elaborated their romance and departure from the Royal Family. Additionally, Harry's book "Spare" outstripped the world records by being the fastest-selling non-fiction book of all time.
Nonetheless, some of their other projects less crowd-pleasing, Netflix canceled Pearl, an animated series that was created by Archewell productions.
Some people who are well vast with the companies' viewpoints say that the brands have been let down by the couple's lack of productivity.
According to a report by the Wall Street Journal, Archewell Spokeswoman asserted that a bumpy road was expected for every rising concept. She additionally stated that the company hired actress and producer Tracy Ryerson as their novel head of scripted content.
"New companies often make changes in their start-up phase, both with people and strategy, and we are no exception. We're more equipped, focused and energized than ever before." The spokeswoman said.
Why Did Taylor Swift Give Out a Cold Shoulder?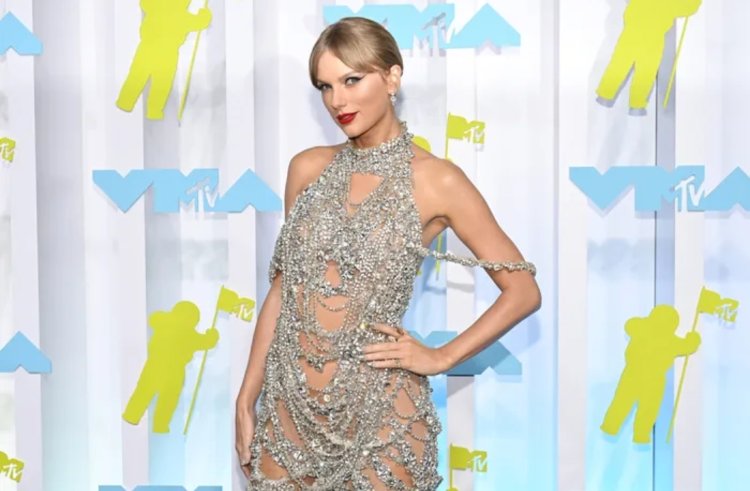 ( Why Did Taylor Swift Fail to Feature in Meghan's Podcast?- The Story behind Meghan and Harry's 'Flop Era' /Image Credits:Yahoo)
Taylor Swift gives a cold shoulder to an invite on her podcast Archetypes, further adding to a list of their failed projects this year.
Archetypes had a plan for season 2 as season 1 was a remarkable success. The podcast show which was hosted by the Duchess of Sussex talks about the stereotypes that hold women back.
According to an article by wall street journal, Meghan wrote a personal letter to invite Swift for the podcast, however Taylor declined the offer through a representative.
Meghan had a difficult time selecting the guests for her podcast. Meghan was assisted by the Gimlet team at Spotify to come up with a guest list. The podcast managed to land high-profile guests such as Mariah Carey, Serena Williams and Paris Hilton.
According to the publication, Meghan might have been the issue. As the Journal clearly details it, Meghan oftenly asked for adjustments late in the editing process. She even went out of her way to call senior spotify executives, forcing them to call producers to make modifications.
Conclusion
Their appetite for content is always overwhelming, but do they have a talent to show for it? Well, it takes one to be famous and another one to become a famous content creator. Harry also proved to have unrealistic expectations according to a Bloomberg article. The prince wanted to talk to Vladimir Putin, Mark Zuckerberg, and Donald Trump for a production on childhood trauma which appeared to be less practical.
Also Read: Taylor Swift's L.A. Unprecedented Concerts Have Given The Same '2022 Super Bowl' Security Level
Also Read: How Taylor Swift's 'August' Memes Took Over the Internet