Taylor Swift's Unbelievable Fan Surprises
Taylor Swift's Unbelievable Fan Surprises
Updated on August 11, 2023 17:55 PM by Andrew Koschiev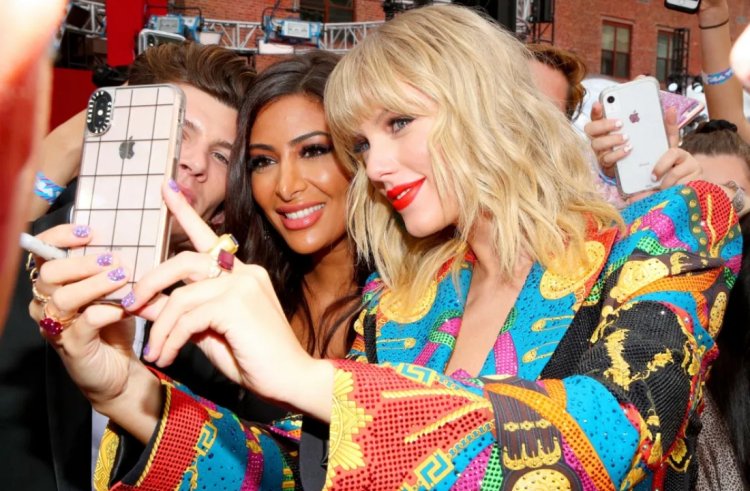 ( Taylor Swift's Unbelievable Fan Surprises Image Credits: We Live Entertainment)
As Taylor swift continues to soar high in the world of music her popularity doesn't stop her from being a solid rock to her fans worldwide regardless of location, age or color.
The success of the American artist can be attributed to her love for music and her unwavering dedication to her fans. With a history of providing surprises, gifts and lots more, Taylor has captured the hearts of many. Let's consider some of these surprises done by Taylor Swift.

Section 1: Thoughtful Gift Boxes
In her recent Era tour TMZ reported that the pop superstar gave a cash gift of 100,000 dollars to each of the truckers in charge of transporting all the technical equipment (stage, sound equipment, etc.) thanking them for their work on the US tour.
This is just one of her acts of kindness to the bottom liners other stars would have certainly overlooked.
She is also known for sending in gift boxes, written cards, notes to those who worked with her, either closely or not. But it doesn't just stop there, she is also friendly to those who support her from afar.

Section 2: Unexpected Personal Connections
In 2019, Taylor swift surprised one of her teen fans who was battling with stage four cancer with a donation of $10,000 for the payment of her medical bills.
The 16 years old, Trinity Foster was diagnosed with stage four osteosarcoma, and created a GoFundMe page to help with her bills. Which caught the attention of Swift when she held an album release party for her latest album, Lover.
Included in the donation was also a sweet note from Taylor which reads "Trinity, I saw photos of your album release party that you did in your hospital room and wanted to say thank you for being so kind and supportive! I hope I can give you a hug in person soon, but in the meantime I wanted to send you this and all my love. Your friend, Taylor."
Taylor also sent a congratulatory message to another of her fan for becoming a PhD graduate providing both emotional and moral support.

Section 3: Going Above and Beyond
In August 2019, a student fan of Taylor Ayesha Khurram whonwas struggling to pay her school fees, got a surprise check of $4,800 USD to help pay for her tuition.
Ayesha in her happiness posted to Instagram writing, "I posted about struggling with paying for tuition. Two hours later, I get [a receipt] in my email. I have no words and I can't stop crying. I don't have words." To which Taylor replied "Ayesha, get your learn on girl. I love you! Taylor."
Another Swifter Stephanie in 2017 also shared her story of Taylor coming to her rescue while she was pregnant and homeless. In the post she wrote "I've finally decided to tell you all what Taylor did for me this night. What many of you don't know is that for eight months of my pregnancy I was homeless.
"Long story short our first flat was condemned for health and safety reasons and we lost everything. To add to the stress, during this time [my partner] Matthew lost his job." But Taylor swift swept in and not just provided money but assisted them in getting a good home.

Section 4: Creating Unforgettable Moments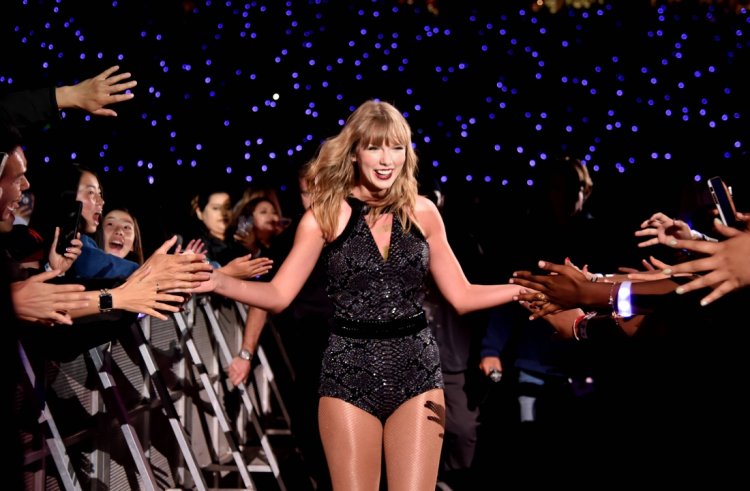 ( Creating Unforgettable Moments Image Credits: People)
In another surprise in 2018, Taylor swift visited Isabella McCune an 8 year old fan who couldn't leave the hospital to see Swift in a concert due to being severely burned in a fire pit explosion on St Patrick's day.
Her mother, Lilly McCune, spoke about the heartwarming surprise stating "Taylor took time out of her busy, busy schedule and sat down on the bed next to Isabella, She brought her a bag with goodies from her tour. She said she had to meet her because she was so inspired by her story and honored that her music helped her."

Section 5: Taylor's Connection with Fans
As any self-respecting Swift fan has noticed, the singer likes to keep an eye on her fans' social accounts - they don't call it Taylurking for anything. But there's no hashtag to properly summarize how much excitement a handful of fans around the world felt when they were invited to listen to her new album at super-exclusive listening parties, dubbed #1989SecretSessions.

Conclusion
Taylor Swift's Kindness and Generosity knows no bounds. For a singer of her status, taking time to help her fans is not as easy as it seems but she makes it looks simple.
Which is why in years to come, Taylor swift would be a name forever loved by fans all over the globe as she has at one point been a source of strength and hope to them.
Also Read: Taylor Swift's L.A. Unprecedented Concerts Have Given The Same '2022 Super Bowl' Security Level
Also Read: How Taylor Swift's 'August' Memes Took Over the Internet