Voice Notes Controversy Surrounding Ferne McCann
Voice Notes Controversy Surrounding Ferne McCann
Updated on March 18, 2023 11:54 AM by Andrew Koschiev
In the This Morning interview on Wednesday, Fere McCann, 32, shed a few tears as she discussed the scandal surrounding her leaked voice notes. The pregnant reality star admitted seeing a therapist since the scandal. An anonymous Instagram account in November 2022, known as Lady Whistledown, posted voice messages from a woman claiming to be Ferne.
The Responsibility Of Apologizing Again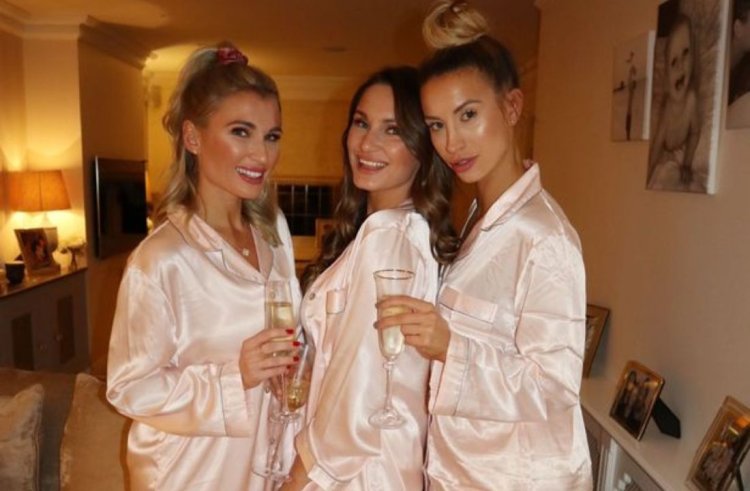 (Image Credits: The Mirror )
The infamous recordings occurred six years ago when Ferne was in a 'vulnerable situation,' according to her fiance Lorri Haines, 31, who is expecting her first child with him. When Ferne struggled to watch, she said: I like to be transparent with my viewers and wear my heart on my sleeve.
After describing the incident as not her best hour, she revealed that she had tried to contact those affected. It is my responsibility again to apologize publicly, and I have reached out to the individuals affected, but because it is a criminal investigation, I can't say much. 'The voice notes were taken about six years ago when I was very vulnerable. Since then, I have been in therapy and am completely different.'
Affirming Her Reality Show's Success
She said that she hoped her story would be helpful to many women, but she could only reveal a little more then. Previously, Ferne said she would address the voice note leak in her new series, but she can't reveal the 'full truth' due to legal concerns. She continues by praising her reality show as an instrument of distraction and focusing during the uproar, stating: 'I was hurting at that time, it was some of my lowest moments, but my first-time mum was a lifeline for me.
She was accused of derogatory comments about the acid attack victims of her ex-partner Arthur Collins. In November, ITV bosses told The Sun: "Ferne will resume filming First Time Mum in India, according to a source." As a result of the leaked voice note scandal, ITV bosses are backing Ferne.
Filming Is Scheduled To Begin Soon
The voice note scandal caused Ferne to pause her filming, but she has the backing of her ITV bosses, and filming is set to begin in the coming days. She is scheduled to leave the country today with a film crew. According to reports, they were talking about Sophie Hall, who achieved the finals of a Miss England contest 15 months after the attack, displaying her scars.
There have been previous instances of the reality star slamming and body shaming friend Sam Faiers, but these are the first instances where recordings have been posted to the internet. It was Ferne's sentiments that those offended by the remarks were offended in a statement she shared, describing the incident as a harassment campaign against her.
Also Read: Geordie Shore Star Vicky Pattison's Emotional Tribute To Beau Ercan 'I Want To Have His Baby'