Tom Cruise wishes his fans a happy holiday season While skydiving for 'Mission Impossible'
Tom Cruise wishes his fans a happy holiday season While skydiving for 'Mission Impossible'
Published on December 19, 2022 22:11 PM by Emily Hazel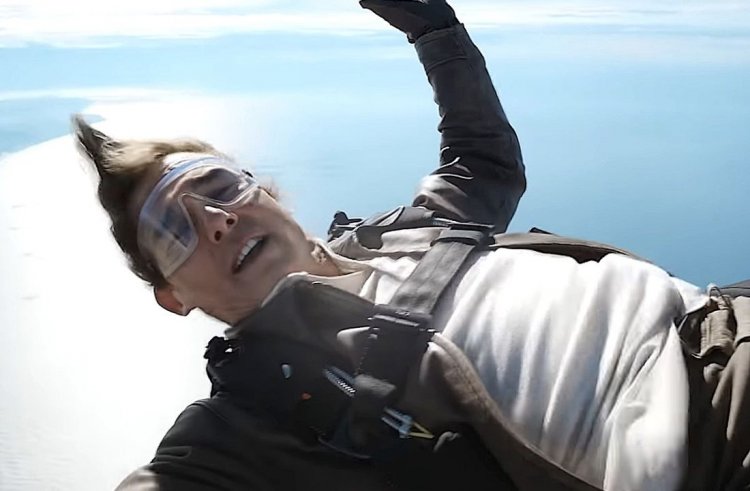 (Image Credits: Screen Crush)
Tom Cruise is wishing everyone a happy holiday from the sky!
The action actor thanked his followers for their support and wished them a happy holiday season by tweeting a video of himself from the Mission: Impossible - Dead Reckoning set in South Africa on Sunday. He also displayed his jumping prowess.
The video started with "Hey everyone," said Cruise, 60. "We are now filming parts one and two of Mission: Impossible - Dead Reckoning over the breathtaking country of South Africa. And I didn't want the year to come to a close without saying thanks to everyone for attending the screenings of Top Gun: Maverick and for their support."
The director of Top Gun and Dead Reckoning: Later, the actor was interrupted by rebel screenwriter Christopher McQuarrie, who jokingly warned him to keep it brief. The 54-year-old McQuarrie declared, "Listen, we really gotta roll, we gotta get the shot."
He asked, free falling, "Where was I?" "Oh, yes. Thank you for your support of Top Gun: Maverick and for letting us provide you with entertainment. The honor of a lifetime, in fact."
"I have to return to work since I'm running low on altitude. We must take this picture. Have a wonderful and safe holiday, and we'll see you at the theater" Before beginning to descend, the cruise resumed.
The dramatic acts that Cruise pulls off on his own are well-known.
A clip showing Cruise allegedly doing a stunt for Mission: Impossible — Dead Reckoning Part 1 while perched atop a vintage World War II airplane that was flying over South Africa's Blyde River Canyon surfaced in September.
"Hello to everybody! I'm sorry for all the extra noise, but I wish I could be there with you " In the video, which allegedly aired at CinemaCon in April, Cruise remarked. As you can see, we are now filming the newest Mission: Impossible episode over the spectacular Blyde Canyon in South Africa.
In the clip, Cruise said, "We're creating this film for the big screen for people to see in your magnificent cinemas," but director McQuarrie, who had just flown in on a second biplane, interrupted him to tell him they had to resume production because of low light and fuel.
"Oh, right, let's get going. Low on fuel is not a good thing. We have to leave, I'm sorry," said Cruise before McQuarrie ordered "action! "and the two aircraft took off at high speed, with Cruise still perched atop his red biplane.
The seventh episode of the franchise, Mission: Impossible - Dead Reckoning Part 1, is slated for release in July 2023.'
Also Read: Tom Cruise 'was so all into' the skydiving advice Kate Hudson called him for