The Epic Night That HIP-HOP Said Goodbye To Run-D.M.C. And Hello To 50 Years Of History
The Epic Night That HIP-HOP Said Goodbye To Run-D.M.C. And Hello To 50 Years Of History
Updated on August 14, 2023 17:56 PM by Andrew Koschiev
Introduction:/ GeekWire

Introduction
You HIP-HOP fans must know about the epic night that happened in New York on 11 Aug 2023 which was a HIP-HOP 50 Live concert where some of the biggest names and legends performed to celebrate the 50th anniversary of genre birth. Lets talk about that night today which was also the night that HIP-HOP said goodbye to one of his influential and iconic groups D.M.C. who performed for the final time and it was a historic night of first full of surprises and amazing performances.

Run-D.M.C Final Performance
They are the kings of rock who have been rocking the mic from 1983 and they influenced generations of artists and fans but on August 11 they decided to hang up their Adidas and gold chains for good and closed the show with their classic hits. They also paid tribute to their late DJ and friend Jam Master J'Son who was killed in 2002 and invited his sons to join them on stage and spin the turn tables and they also thanked their fans for their love and support over the years and said that they were proud to be part of HIP-HOP history.

Nas and Lauryn Hill Surprise Set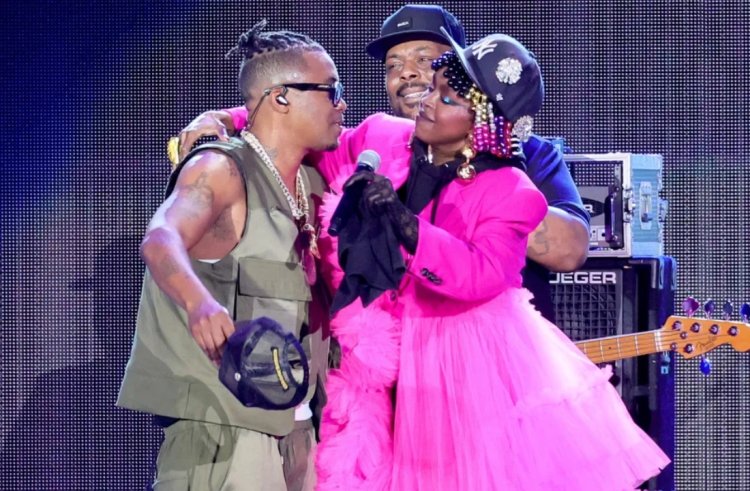 Nas and Lauryn Hill Surprise Set:/Billboard
Nas is one of the greatest MCs of all time and Lauryn Hill is one of the talented singers and rappers ever and they have collaborated on some of the most memorable songs in HIP-HOP history but they have not performed together for a long time. Nas surprised the crowd with Lauryn Hill as his special guest at the HIP-HOP 50 live concert where they performed their songs together and separately and they sounded amazing as ever and they also honoured Kool Herc and the Fugees.

Snoop Dogg and Lil Wayne Coast Vibes
They are the most successful and influential rappers in the game and have been dominated the charts and destroyed with their catchy hooks and witty lyrics and they have also collaborated on some bangers and have brought the West Coast vibes to the stage at the HIP-HOP 50 live concert and they had the crowd bouncing and singing together. They performed their solo and collaborative songs and showed their respect to Ice Cube and also to Nipsey Hussle who was killed in 2019.

Wu-Tang Clan and Lil' Kim East Coast Flows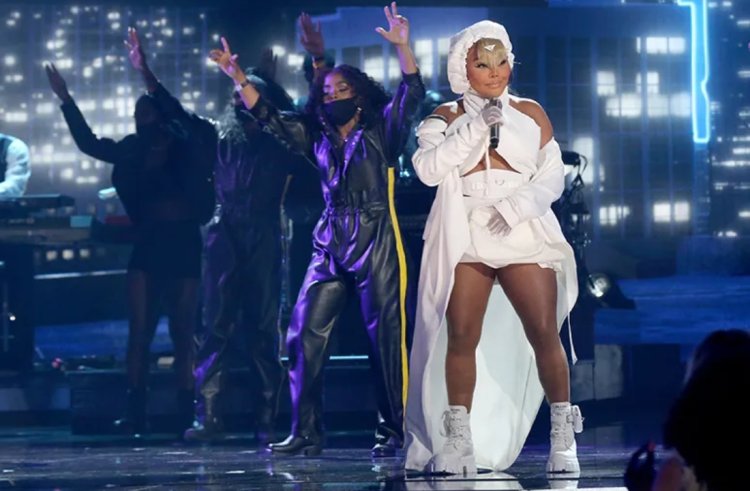 Wu-Tang Clan and Lil' Kim East Coast Flows:/Billboard
They are the most successful groups and artists in HIP-HOP history and have revolutionized the East Coast rap scene with their raw and gritty flows and beads and have also worked together on some classics and represented East Coast rap.

Final Verdict
Tell us in the comments section below did run D.M.C. leaving HIP-HOP affect you and what did you love about this night and what performances did you like?
Alsoread:Katharine McPhee and David Foster's Family Tragedy
Alsoread:'Baby in Paradise', Jade Roper shared heartbreaking news of her miscarriage
Alsoread:Kevin Jonas' Daughter Alena Is the Coolest Kid at the Jonas Brothers Show With Her Gucci Belt Bag