The Cast of 'Saturday Night Live' Returns for 'Grim' Reboot with Kenan and Kel Mitchell
The Cast of 'Saturday Night Live' Returns for 'Grim' Reboot with Kenan and Kel Mitchell
Published on December 04, 2022 22:44 PM by Anna P
Even though Keke Palmer's episode of Saturday Night Live turned out to be a solid one, one digital short that aired immediately got old Nickelodeon fans pumped up. In the skit, Keke Palmer and Kenan Thompson work together to create a contemporary, dramatic, and gritty revival of Kenan Thompson's Nickelodeon series Kenan & Kel, which they rename Kenan & Kelly. The routine continues with several funny digs at series such as Bel Air, but then it did exactly what many fans were expecting when none other than Kel Mitchell made a surprise visit to bring it all full circle.
Kenan and Kel's reunion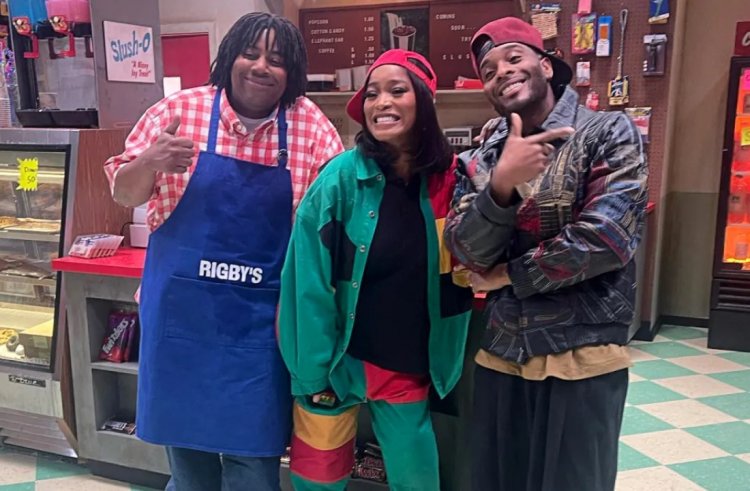 (Image Credits: usmagazine)
Not only did the Kenan and Kel reunion take place within the skit, but Mitchell also returned significantly to his original role as Kenan. Fans could quickly spot his entrance onto the legendary Rigby's story set, and Mitchell was immediately pulled to the Orange Soda case as soon as he saw it. However, to finish the joke about a gritty remake of a great comedy, James Austin Johnson entered the store to rob it. During his attempt, he shot Mithcell, and the scene ended with Mithcell writhing on the ground while blood poured forth. On the other hand, the sketch was fully aware of what it was doing and took everything to an extreme level.
The other significant project that Kenan and Kel worked on was a movie called Good Burger, a spinoff of a routine on All That that featured Kel's legendary character. The idea of making a sequel to that film, which has developed into a cult classic in the years that have passed since its initial release, has been gaining steam in recent years. Kenan Thompson has stated that he and his co-star are eager to investigate the possibility of making a sequel in some capacity.
Good Burger's sequel
When Jimmy Fallon questioned Thompson if an Instagram post marking the 25th anniversary of Good Burger suggested that a sequel is in the works, Thompson previously stated, "I would like it to," in response to the question. "We are working more on it than ever before, so it's about meeting the figures, allowing the statistics to match up. Because I need those numbers."
In 2020, Mitchell was quoted as telling the media, "We're still trying to flesh it out, we're trying to put it together." "We want it to be just as entertaining for everyone as it was the first time around, and we also want to make sure that it appeals to the younger generation in addition to the older one. Just making sure that we perform well in that regard has been the challenge at hand. However, we are still discussing the matter."
Also Read: Swifties aren't happy! Taylor Swift fans are suing Ticketmaster over the Eras Tour disaster