Taylor Swift Security Guard Loses His Job After Singing Along At Her Concert
Taylor Swift Security Guard Loses His Job After Singing Along At Her Concert
Updated on August 23, 2023 15:20 PM by Lillian Pari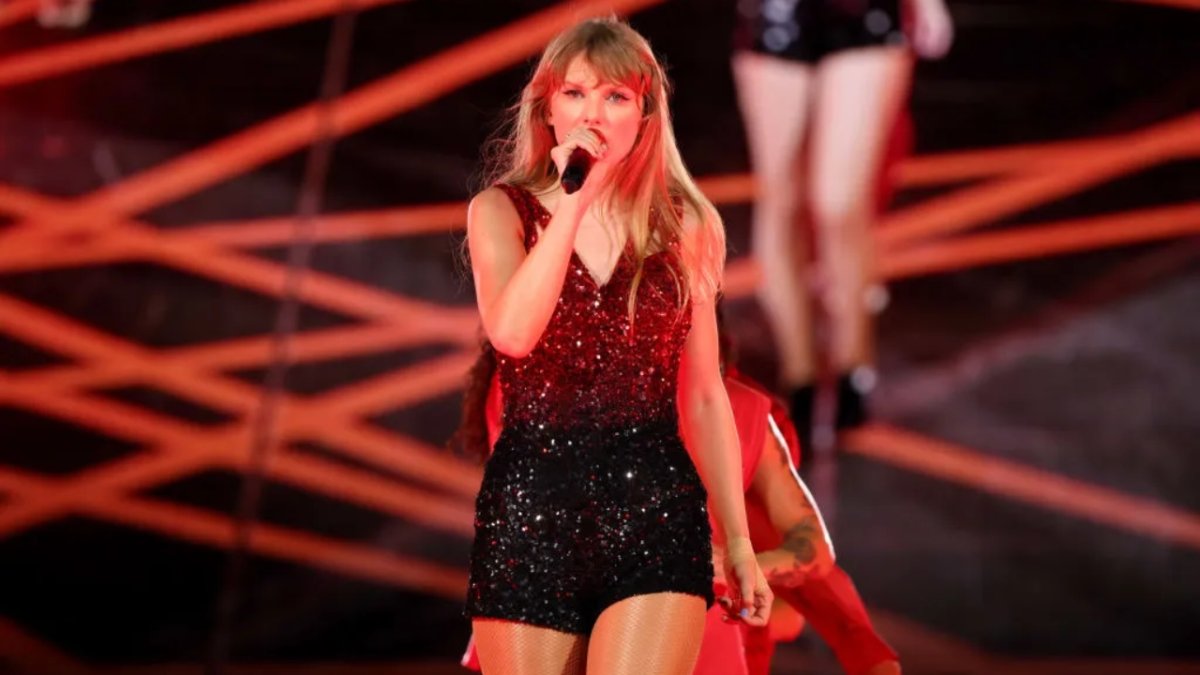 (Taylor Swift Security Guard Loses His Job After Singing Along At Her Concert/Image Credits:Rolling Stone)
Remember the cute security guard rocking out to Taylor Swift songs at her concert? Sadly he got fired by his employer for doing that. I think it is totally unfair - let me tell you what went down and how he responded.
The Viral Video of the Security Guard
It started when a fan posted a video of the guard gleefully singing along to Cruel Summer in his uniform at Taylor Swift Minneapolis show. It went viral with people loving his enthusiasm and calling him the best security guard ever. He identified himself as Calvin Denker and explained he hoped to work on the Swift show as a huge fan who knew all her lyrics. He was so happy to finally see her live that he could not help but sing along.
The Reason for His Firing
(Taylor Swift Security Guard Loses His Job After Singing Along At Her Concert/Image Credits:CGTN)
But his boss BEST Security was not amused. They said Calvin violated policy by filming and asking fans for photos with Swift behind him. They called it unprofessional and distracting.
BEST fired Calvin after working an Ed Sheeran concert in August. They claimed they will receive complaints about his conduct and that he should return his uniform.
The Security Guard Reaction and Response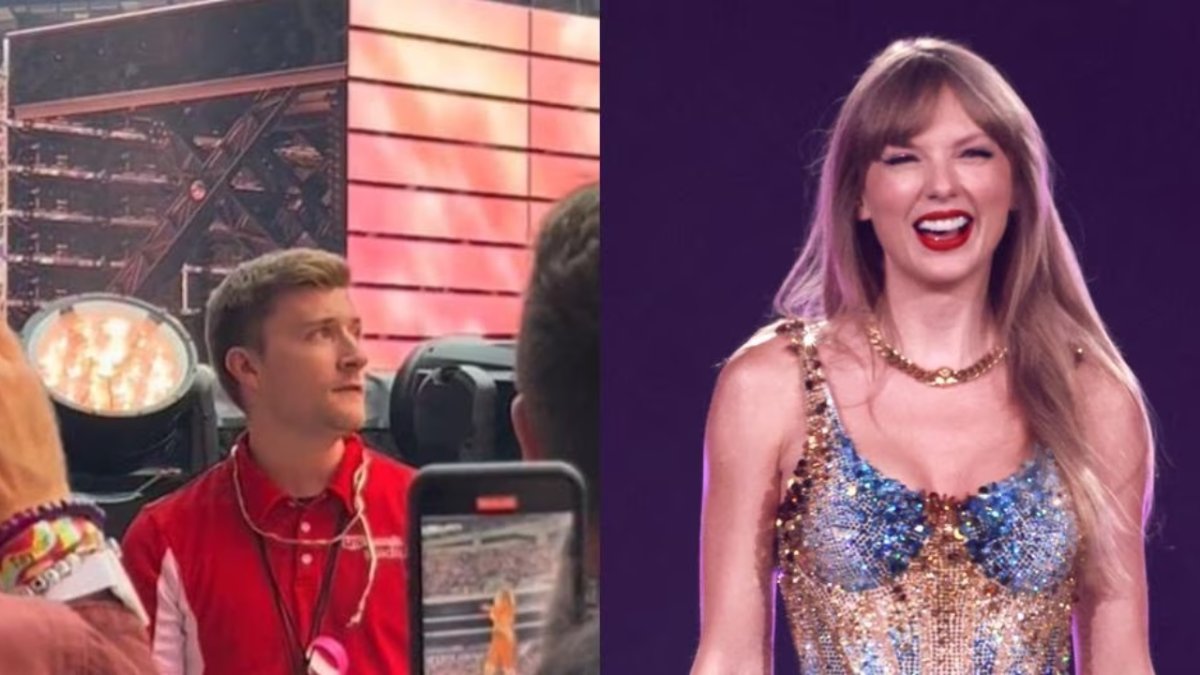 (Taylor Swift Security Guard Loses His Job After Singing Along At Her Concert/Image Credits:The Goa Spotlight)
Calvin was filled with shock and sadness when he got the news of his termination. He had done nothing wrong whatsoever in his view. He expressed his deep love for his job and insisted he never once took out his personal phone while on duty. He said his sole intention was to enjoy the music and broadcast his sheer admiration as a die-hard Swiftie.
Calvin posted a TikTok video detailing his perspective and defending his actions after his dismissal. He made it clear he never meant to cause any issues. He portrayed himself as just being his authentic self and expressing his passion for the songs. He offered to delete his viral TikTok account if it allowed him to continue working. But Calvin sadly never received a response from BEST.
The Security Guard Message to His Supporters and Critics
Calvin received an immense outpouring of support from his followers and Taylor Swift fans alike. Many offered their sympathies for his unfortunate situation calling him an amazing guard they will love to have at concerts. A number expressed hope he would find an even better job soon. Calvin made sure to thank everyone for their unconditional love and encouragement. He articulated his deep appreciation for their kind words during this difficult time. Calvin made clear he did not want any unnecessary drama and negativity surrounding his termination. He still cherished the memory of working at one of the greatest concerts imaginable.
Also Read:factswow.com/celebrity/let-taylor-swift-attend-wedding-peace
Also Read:factswow.com/celebrity/unforgettable-tribute-vanessas-heartfelt-honor-during-taylor-swifts-eras-tour