Are You Ready? Taylor Swift's Eras Tour Movie Surpassed $10 Million!
Are You Ready? Taylor Swift's Eras Tour Movie Surpassed $10 Million!
Updated on September 01, 2023 12:22 PM by Anna P
(Are you ready? Taylor Swift's Eras Tour movie surpassed $10 million!\ Image Credits: YouTube)
Taylor Alison Swift is a notable figure in contemporary culture recognized for her songwriting, musical diversity, aesthetic reinventions, and impact on the music industry.
Taylor Swift: The Eras Tour!
Before the end of 2023, theatres will screen Taylor Swift's concert movie, The Eras Tour. The giant pop star's most extensive tour began on March 17, 2023, in Glendale, Arizona, and ever since then, everyone has been talking about it. To put it mildly, Swift's efforts throughout each performance and the attention to every aspect woven throughout the show have been amazing, and the tour has earned high praise from both reviewers and fans.
Swift's outstanding performance!
In 2023, the Eras Tour was the event to attend, and now Swift is making her sensational show accessible to practically everyone in the country. Before returning to North America in late 2024 to formally wrap up the global sensation, the singer still has the South America, Asia, Australia, and Europe legs of the Eras Tour left. Taylor Swift: The Eras Tour, however, was quite popular, so Swift undoubtedly wanted it to start as soon as possible.
The Eras Tour will begin in October, according to Taylor Swift. To no one's surprise, the concert footage caused the AMC app to fail. The number of tickets sold in advance for the Eras Tour has now surpassed $10 million.
In less than 10 hours, The Eras Tour has almost surpassed that amount, and it is anticipated to earn significantly more by the conclusion of the day. Swift's movie will be watched closely to see how much it can earn in its first weekend.
Taylor version!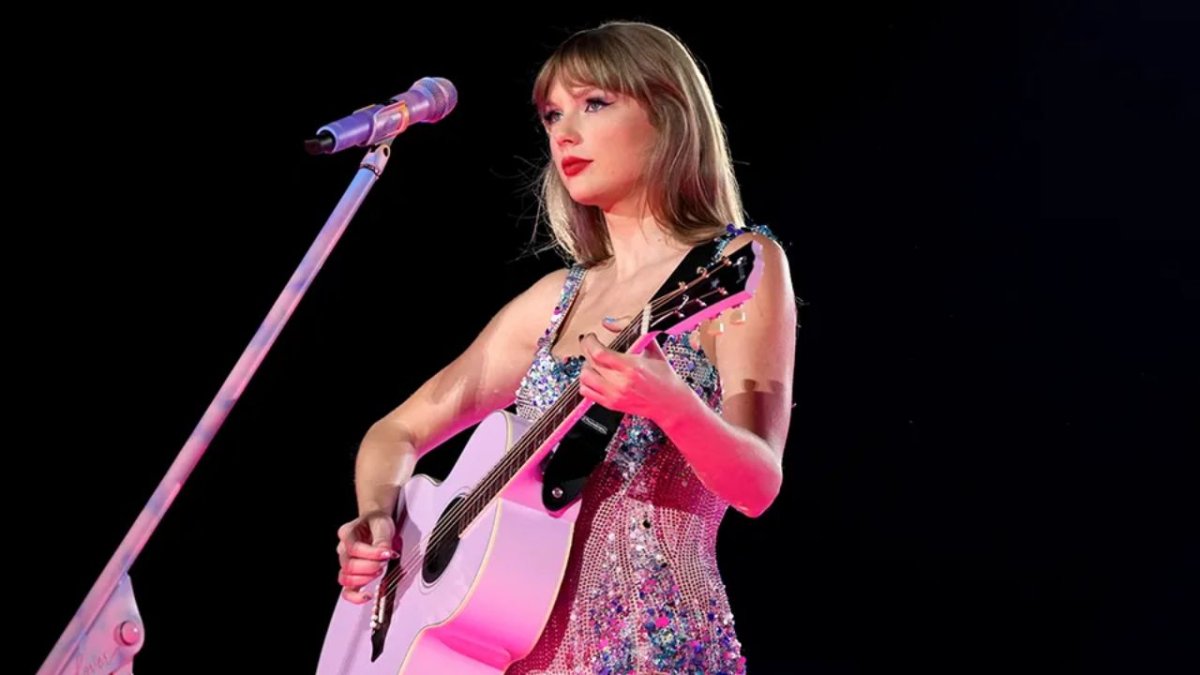 ( Taylor version! \ Image Credits: StyleCaster)
Swift's influence is greater than ever, and she is perhaps the most well-known singer/songwriter of the previous two decades. Swift has been on a roll, proving once again why she is the finest in the business thanks to things like her Eras Tour, which featured all 10 of her albums, freshly recorded "Taylor's Versions" of her first six albums, and her most recent album "Midnights."
Regarding the affection she provides her fans, Swift is one of the most devoted musicians. This movie is a delightful way for fans to engage with the musician's extensive song catalog, especially for those who couldn't afford to see her perform live.
The Eras Tour film release!
On October 13, 2023, Taylor Swift: The Eras Tour will premiere in cinemas. Reserve your Eras Tour movie tickets on the AMC website until then, or watch it at your neighborhood Cinemark. Swifties from Canada and Mexico can purchase tickets at Cineplex and Cinépolis, respectively.
Also Read : Taylor Swift Referred To The Interruption By Kanye West During Her Mexico Performance
Also Read : The Meme That Got Viral Through Jack Antonoff Which Had Scooter Braun Who Had A Recent Public Feud With Taylor Swift

Also Read : Taylor Swift Security Guard Loses His Job After Singing Along At Her Concert