Sara James Learns High-Heeled Walking from Heidi Klum
Sara James Learns High-Heeled Walking from Heidi Klum
Updated on April 04, 2023 12:16 PM by Andrew Koschiev
In an Instagram video posted recently, Sara James, a finalist from America's Got Talent season 17 and AGT All-Stars, was hanging out backstage with Heidi Klum during the audition process for season 18. As she navigates the entertainment industry, Klum teaches James how to walk in high heels in the video correctly.
Klum and James enjoy dancing together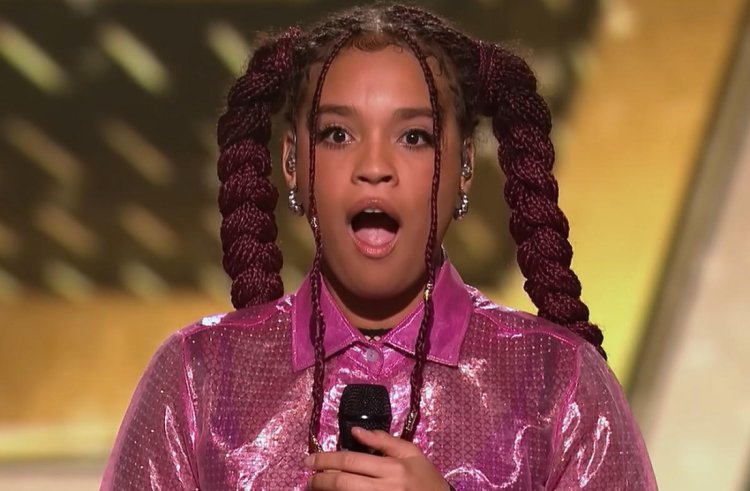 (Image Credits:Party.pl)
AGT Season 17 saw James, a singer from Poland, compete and make it to the Top 11. She also finished second at the Junior Eurovision Song Contest 2021 in Paris, France, where she represented her country in the fourth series of The Voice Kids Poland.
As shown in the first video, James and Klum dance and have fun together while Klum instructs James to walk in heels. She shows James how to walk in slow motion step-by-step, and then Klum demonstrates. The technique Klum recommends will enhance James' walk is to step with one foot and to lean her hip to one side.
It was impressive to hear James' voice.
Before the video ends, Klum offers a few more tips to James after her performance. As he describes the high-heel walking lessons, James praises Klum for the experience. The lesson on walking in high heels was excellent, and I greatly appreciate your help! Thanks so much, Heidi! I love you so much. You are the best!
James displayed impressive vocal skills during the first season of AGT: All-Stars. Klum is a supermodel and actress who has been a judge on AGT since 2013. She has an extensive background in the entertainment industry, making her a valuable mentor.
Also Read:Vogue Greece Photoshoot Showcases Heidi Klum As A Powerhouse

Also Read:People's choice awards 2022: Check Out Heidi Klum Yodel At Red Carpet