Sam Asghari And Britney Spears Pose In A Rare Picture
Sam Asghari And Britney Spears Pose In A Rare Picture
Updated on December 28, 2022 12:17 PM by Andrew Koschiev
Sam poses with his wife, Britney Spears, in a rare Instagram picture, and fans speculate. It's not them.
Britney, a chart-topping songstress, is popular for her questionable social media rant; on the other hand, Sam keeps it less on social media.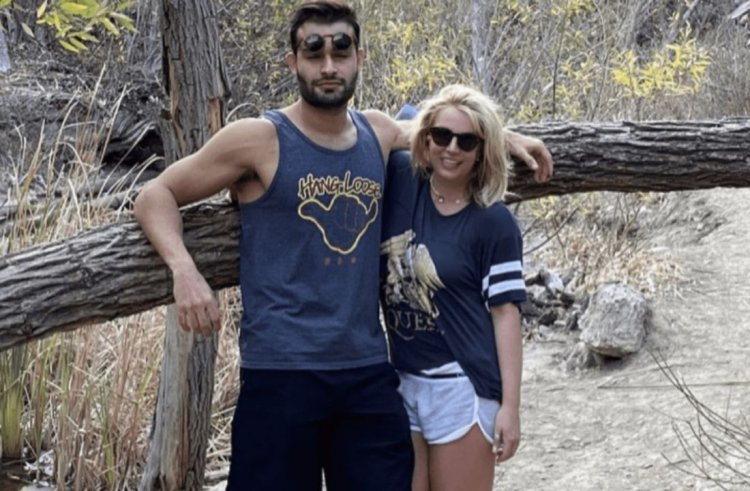 (Image Credits: The Hollywood Gossip)
Although Sam has 3 million followers, he still keeps it less on social media by posting fewer updates on his Instagram. He did a remarkable thing by posting on Christmas. He had a hilarious caption where he wished his fans Merry Christmas and a picture of his wife. The two are sitting on a beautiful hill with a breathtaking view.
The two went for a Christmas hike and some meditation on Christmas. He said his wife Britney is becoming a meditation guru.
Fans speculate that Britney was not using her social media page since nobody can comment on her page.
Fans even say the picture Sam shared is not Britney or Sam as they don't look anything in the picture.
A fan said it could not be Britney. The lady is wearing a wig in the picture. While the other said that picture is not Sam, if one zooms in and checks the chin, it is not him.
Some of Britney and Sam's fans also entered the comment section and told the other critics to stop criticizing.
A fan wrote in Britney's support when she posted that people have something to discuss. When she doesn't, people talk. It's time people stop being judgmental. Britney is just living and is happy.
Another asked to stop the conspiracy theories. The third said the couple has been facing backlash since they got married. People need to stop conspiracy theories.
Some even doubt whether Britney was in control of her social media page. Since some posts are bizarre, her supporters wonder if she is okay.
In a tweet, a person wrote that Britney looks a bit hostage in her next Instagram picture. It's scary. Another added is that Spears is lost as it is not her who posts on Social Media.
Also Read: Fans of Britney Spears suspect something is going wrong, in light of strange social media posts