Richest Criminal Larry Hoover's Net worth, Family and Criminal activities
Richest Criminal Larry Hoover's Net worth, Family and Criminal activities
Updated on February 15, 2023 17:27 PM by Andrew Koschiev
Larry Hoover, the co-founder of the Chicago Street gang Gangster Disciples and the former American Gang leader, is serving six life sentences at the ADX Florence prison in Florence, Colorado. In 2022, Larry Hoover's net worth is around $100 Million.
Early life
Larry Hoover was born in Jackson, Mississippi, in the United States, on November 30, 1950. He is presently 71 years old. He and his family relocated to Chicago, Illinois, when he was four. At the age of 12, Larry was involved in illegal activity.
Along with his friends, he engaged himself in illegal activities like thefts and mugging. He and his friends renamed the group "Supreme Gangsters" and eventually became the group's leader.
How he became a gang leader?
Right from the age of 12, he was involved in petty crimes like thefts and mugging and soon merged his group Supreme Gangsters" with a rival gang led by David Barksdale, and they began to be known as "Black Gangster Disciple Nation."
After this merger, he and his boys started to commit more serious crimes like shooting and assault. Hoover has been in and out of prison since his early 20s. And many a time survived a narrow death from shooting multiple times.
Hoover became the head of the Black Gangster Disciples Nation when it was under his control in 1974, taking over Chicago's South Side after the Black Disciples' leader, David Barksdale, passed away from renal failure caused by an injury sustained in a previous shooting. During Hoover's administration, the Black Gangster Disciples took over the South Side drug trade. Hoover assisted in the formation of the Folks Nation. At the same time, he was incarcerated, which later welcomed different gangs like the Black Disciples, Satan Disciples, Ambrose, Two-Two Boys, Gangster Two-Six, Simon City Royals, North Side Insane Popes, La Raza Nation, Spanish Cobras, Imperial Gangsters, Maniac Latin Disciples, Harrison Gents, Spanish Gangster Disciples, and Latin Eagles.
Mergers with other gangsters
In 1989, the disciples of Black Gangster went against their merger over a drug dealing dispute in the neighborhood of Englewood, Chicago, which led to the shooting and killing of several people. As a result, the name then changed to "Gangster Disciples."
Hoover claimed to have given up his violent criminal background by the beginning of 1993 and had transformed into a Chicago political celebrity. With charitable activities and nonviolent demonstrations, The Gangster Disciples gained support from the locals. Hoover declared that GD's letters now stood for "Growth & Development." Hoover received a second life sentence in 1995 after a protracted federal probe using wiretaps. Hoover's gang allegedly employed 30,000 "soldiers" throughout 35 states, earning $100 million annually, or about $3,300 per "soldier" on average.
How Larry Hoover became famous?
William "Pooky" Young, a 19-year-old local drug dealer, was kidnapped and shot dead in an alley at 68th Street and Union Avenue in Chicago's Englewood district on February 26, 1973. Hoover gave the order to murder him after learning he was one of the three persons charged with robbing the gang of narcotics and cash six days earlier. Hoover and Andrew Howard, a member of the Black Disciple who killed Young, were both taken into custody on March 16, 1973.
Hoover and Howard were both given 150 to 200 years in jail after being found guilty of murder in November 1973. Hoover was sent to the Stateville Correctional Center in Crest Hill, Illinois, where he would finish his sentence. Even to this date, Larry Hoover is still connected to other GD members and his top lieutenant, A'Marion Taylor, and is working to solve cold cases involving killings connected to the GD group that has only recently come to light.
Also Read: Rainn Wilson Net Worth
Where is he now?
He is now serving a prison sentence at ADX Florence in Florence, Colorado, on charges of
Murder
Conspiracy
Extortion
Continuing with criminal activity.
Will Larry Hoover ever get a release date?
Because US District Judge Harry Leinenweber refused Larry's request for a sentence break, there is no sign of a pardon or release. Donald Trump, the previous president, signed the First Step Act into law.
Larry Hoover's family life
Larry Hoover shares a son named Larry Hoover Jr with his wife, Winndye Jenkins. He is also the father of Larry Bernard and Tyree Hoover, who shared a previous relationship with Bertha Mosby.
Details about Larry Hoover's son
Larry Hoover's son named as Larry Hoover Jr., is in his mid-thirties, is the founder and supreme ruler of the Black Gangster Disciple country, and has gained a net worth of $10 million through different criminal endeavors. It is said that he has four kids.
Kanye West's connection with gangster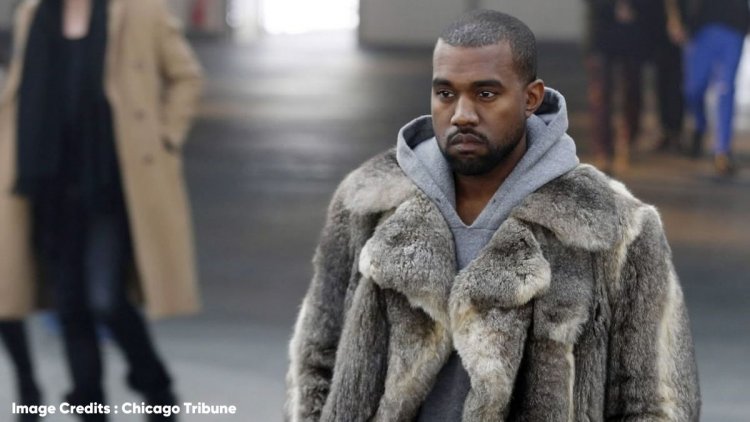 Rapper Kanye West has long been open about his desire for Hoover to be released from jail. To free Hoover from prison, West made a lot of progress. Following his former wife Kardashian's success in collaborating with President Trump to free several federal prisoners, West suggested calling his then-wife, Kim Kardashian, to help release Hoover on one of the demo versions of his song "Hurricane," which was intended to appear on his since-canceled project, Yandhi.
FAQ'S
Q: Where is Larry Hoover?
A: Larry Hoover is in a federal supermax prison in Colorado.
Q: What happened between Larry Hoover and David Barksdale?
A: The Black Disciples were founded by Barksdale. He combined with Larry Hoover and formed the Black Gangster Disciple Nation. Barksdale passed away on September 2, 1974, at the age of
Q: What does Larry Hoover have to do with Kanye?
A: Larry Hoover: Former gang leader who Drake and Kanye West supported renounces Gangster Disciples. Former gang boss Larry Hoover, backed by Kanye West and Drake, has disavowed his previous group, Gangster Disciples.
Q: What is the name of Larry Hoover's book?
A: "The Blueprint of a New Concept, From Gangster Disciple to Growth & Development", was published in 1996 that contains all his teachings.
Q: Who do the Hoovers beef with?
A: The Hoovers are opponents of most Santos gangs in addition to their Blood and Crip feuds, particularly the Crazy Riders 13 and South Los 13. Over time, The Hoovers have forged connections with gangs outside the Hoover Criminals' purview.