Police will question Katie Price after her ex-husband Kieran Hayler makes allegations of assault
Police will question Katie Price after her ex-husband Kieran Hayler makes allegations of assault
Published on December 09, 2022 22:00 PM by Ella Bina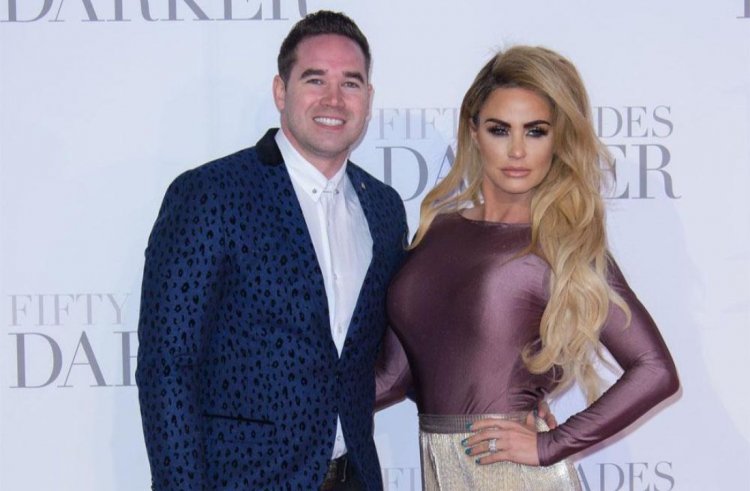 (Image Credits: femalefirst.co.uk/)
According to reports, Katie Price will be questioned by police following a call from her ex-husband Kieran Hayler regarding accusations she made against him.
After Katie's 35-year-old ex-husband was taken into custody on charges of stalking, Kieran was accused of being abusive in an Instagram Story.
In addition to allegedly having conversations with police, Kieran, who was "assisting police with enquiries," has accused Katie of harassment and claims the mother-of-five has "gone too far."
The Sun reports that police will soon interrogate Katie.
The source said: "Kieran called the police because he believes Katie has once again crossed the line.
He thinks that after filing a harassment report with the police, Katie will finally face the consequences. He is furious and refutes all of her allegations.
According to Sussex Police, an individual reported being harassed on December 6 at around 7 p.m. at a Petworth location. There are ongoing inquiries.
Kieran's agent continued by saying that he has spoken to police and that they are "acting on information," with a statement from the actor being obtained "this week."
It follows the announcement by Sussex Police to news sources that a 35-year-old male was detained on Monday (December 5).
The 35-year-old, whose identity hasn't been confirmed, was brought in to Worthing Police Station for interrogation before being let go later that day.
A 35-year-old male was detained on suspicion of stalking and released on police bail while investigations are ongoing, according to Sussex Police."
According to Kieran's representatives, no more action is anticipated after he helped the police with their investigations."
Kieran and Katie have a son named Jett, 7, and a daughter named Bunny, 6, together. After three years of separation, the couple divorced in June 2021.
The couple began dating at the end of 2012, got hitched in the Bahamas the following January, and ended things in 2018.
Because there was no legal dispute between them, their divorce process only cost a little over £500.
According to Katie, the only positive outcome of their failing relationship had her children.
"I can only wish him luck," she said.
Also Read: Jasmine Pineda Won Fans Over Instagram Content In 2022