Mindblowing Costly Wedding Dress Renowned Celebs Wore To Celebrate Their Womanhood!
Published on September 15, 2022 18:22 PM by Michael Davis
Finding the perfect wedding dress can be both exciting and stressful. Whether the bride-to-be wants extensive amounts of embellishments or even a custom designer gown, it's easy to rack up wedding dress costs quickly.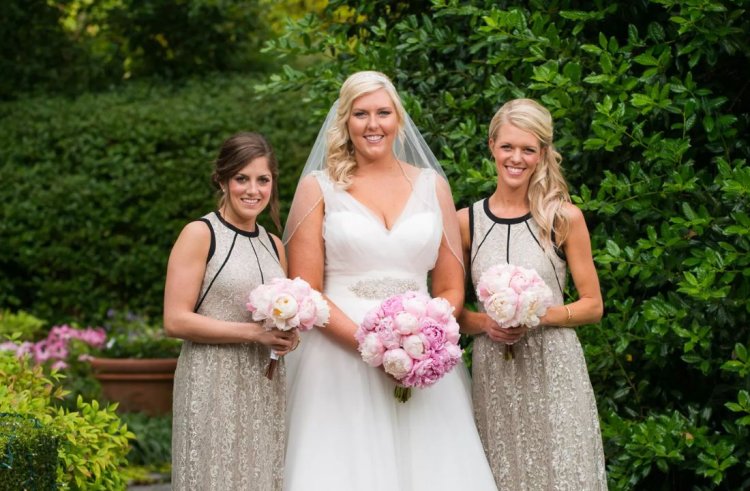 With costs ranging from hundreds of thousands to millions, we have rounded up the most expensive wedding dresses of all time. From celebrity wedding dresses to royalty, browse through this list and feel justified about splashing out on your dream dress- it's not going to be half as eye-watering as these gowns are.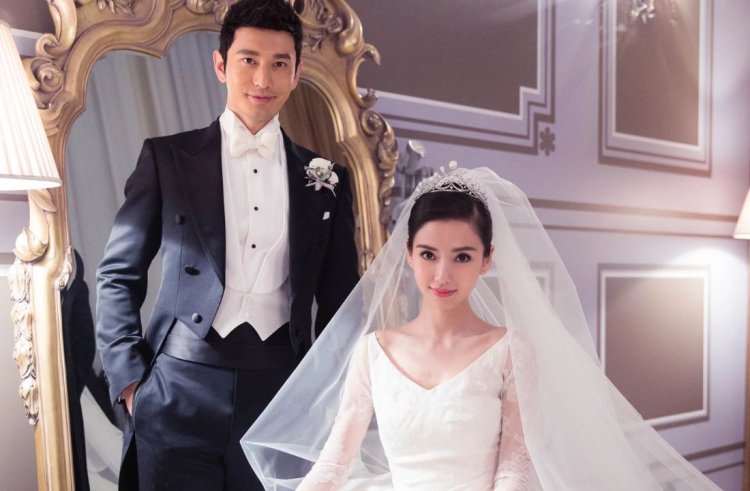 The Chinese superstar's wedding gown is among the world's most expensive. This dress took five months to complete. It consists of seven petticoats, a 10-foot-long train, and about 100 Chantilly lace roses. This gown truly is a work of art.
Amal Clooney's Wedding Dress - $4.6 Million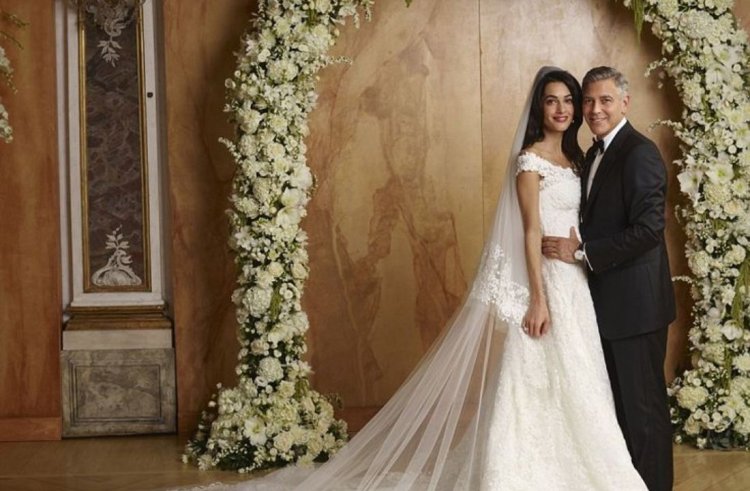 George and Amal Clooney went all out for their wedding day. Amal Clooney's wedding gown was drop-dead gorgeous. The off-shoulder lace Oscar De La Renta dress was the last dress created by the legendary designer before he passed away. The dress was elegant and classic, and its minute fabric detailing made it stunning.
RELATED: Princess Diana and Prince Charles' royal wedding: 8 Untold Secrets
Danasha Luxury Wedding Gown - $1.5 Million
They showcased this gown at Miami International Fashion Week. There is something elite and classy about this wedding dress. The gown was made with the finest fabrics, and this gown is the perfect definition of classy.
It is decorated with 75 carats of hand-picked Antwerp diamonds and 250 grams of 18-karat gold. This Danasha luxury gown is a work of art to be appreciated for decades.
Christina Mourad Wedding Dress - $1 Million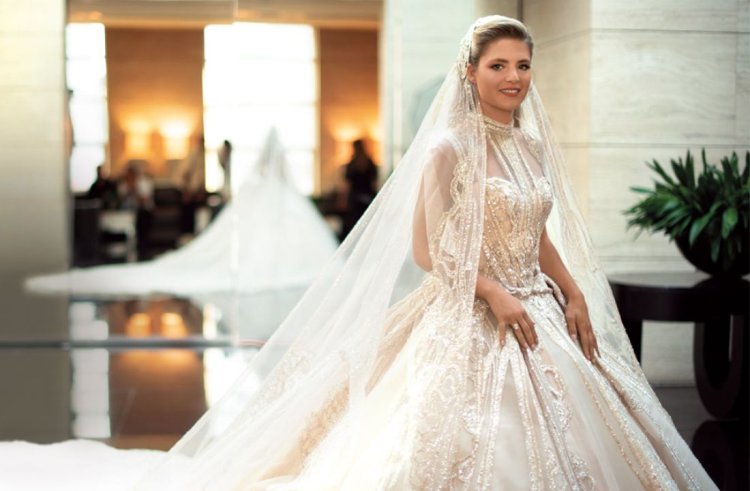 It is one of the most beautiful wedding gowns ever made. Designed by Elie Saab himself, this dress was specially designed for his daughter-in-law, Christina.
It boasts 500,000 sequins, embroidered tulle, and a 14-feet long train. Christina Mourad's wedding dress looks magical.
Assuredly one of the most ostentatious of Japanese designer's gowns, Katsura did not hold back on luxe finishes and fabrics for this wedding gown designed in 2006. The dress is draped in over 1000 pearls, and a five-carat white gold diamond and an 8.8-carat green diamond are propped onto the waist.
Calvin Klein, Pearl Gown - $1.6 Million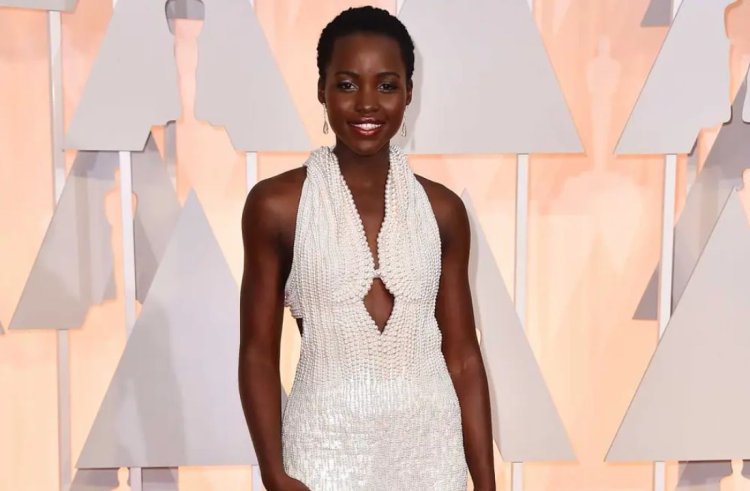 Lupita Nyong'o stepped onto the 2015 Academy Award red carpet in this custom Calvin Klein pearl gown. Former House director Francesco Costa designed a dress for the Star Wars actress purely of all-natural pearls – there were over 2000 in total.
This was the second Costa worked with Nyong'o on a design – she donned another of his designs for the Critics' Choice Movie Awards in 2014.
RELATED: Shaeeda's Wedding Dress: What 90-Day Fiancé Fans think?
Peacock Wedding Gown - $1.5 Million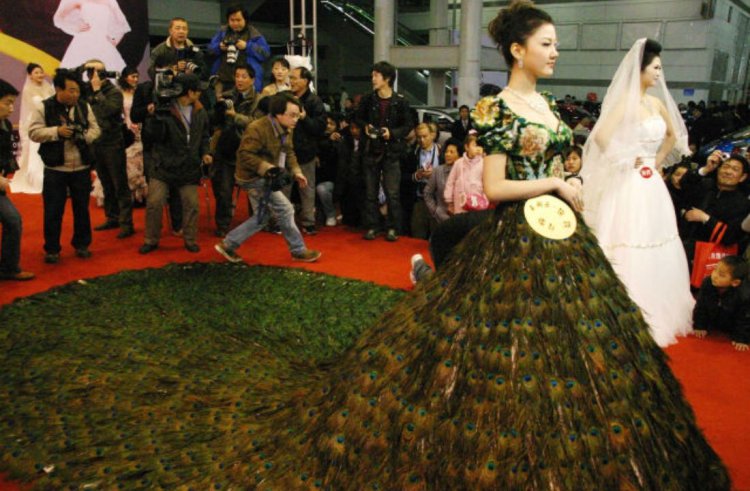 This wedding dress is quite strange. The wedding gown was made with over 200 peacock feathers, and this dress drew quite the attention of animal activists. It is worth a whopping $1.5 million. The dress looks exquisite, but we are not sure it is the best option for a bride.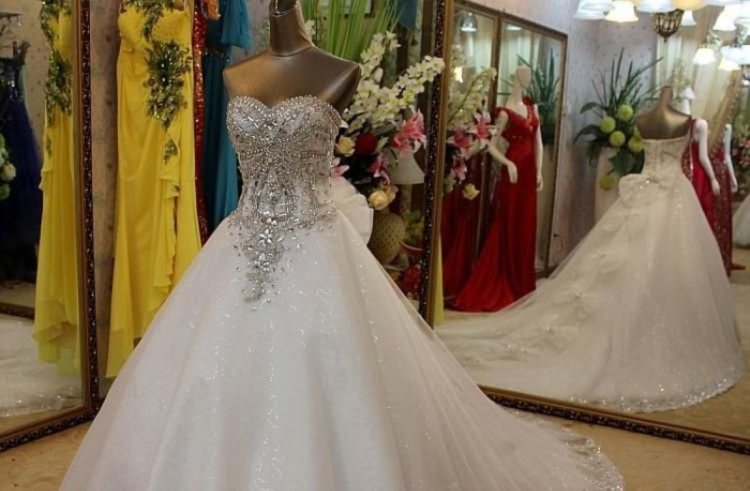 This masterpiece is the final result of a collaboration between designer Renee Strauss and jeweler Martin Katz. This memorable dress is designed to ensure the spotlight is never off the bride. Made from 150-carat diamonds with the finest silk, the Diamond Wedding Dress looks almost surreal due to its sparkle!
Victoria Swarovski's Crystal Gown - $1 Million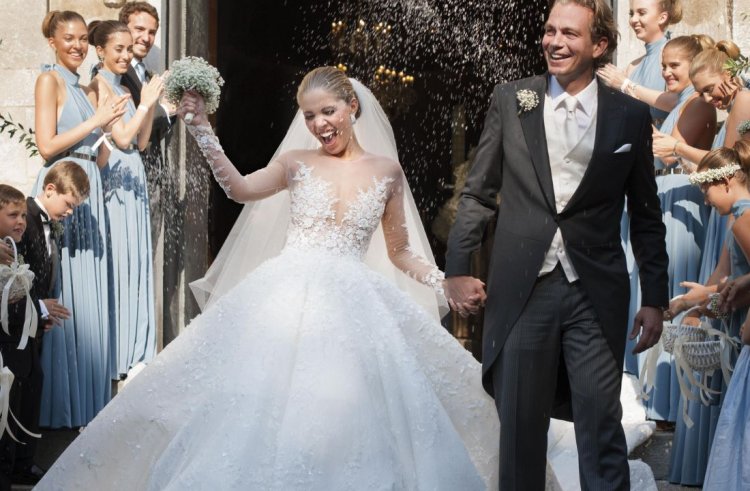 Victoria Swarovski's wedding dress was a dream. It looked picture-perfect, and she couldn't get any more bridal than this. She custom-made her wedding dress with over 500,000 Swarovski crystals, making it a drop-dead excellent and abundant look. The gown had delicate work, and its plunging neckline made her look like a fairytale princess.
Kate Middleton's Wedding Dress - $434,000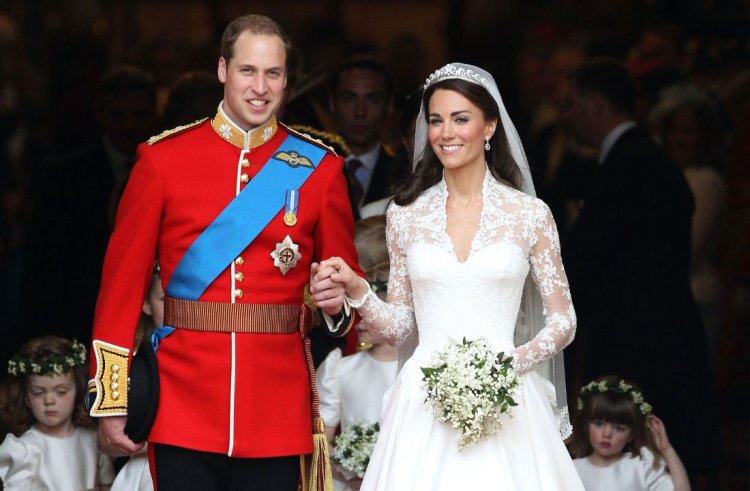 Kate Middleton's wedding gown, designed by Alexander McQueen, was breathtaking. The Duchess Of Cambridge wore a white dress made by Sarah Burton for Alexander McQueen. This iconic dress was romantic, ethereal, and classic.
It was straight to accentuate her middle section. The long sleeves and lace collar pay tribute to legendary bridal gown designs, such as Grace Kelly's wedding dress.
Kate's dress blends modernity, tradition, and the classic royal vibe. Grace train was more than 9 feet long and adorned with delicate flowers. Queen Elizabeth II presented Kate with a sparkling tiara that had 1000 diamonds.
RELATED: Travis Barker's tattoo inspires Kardashian to wear a short white wedding dress and long veil
Platinum Wedding Gown - $250,000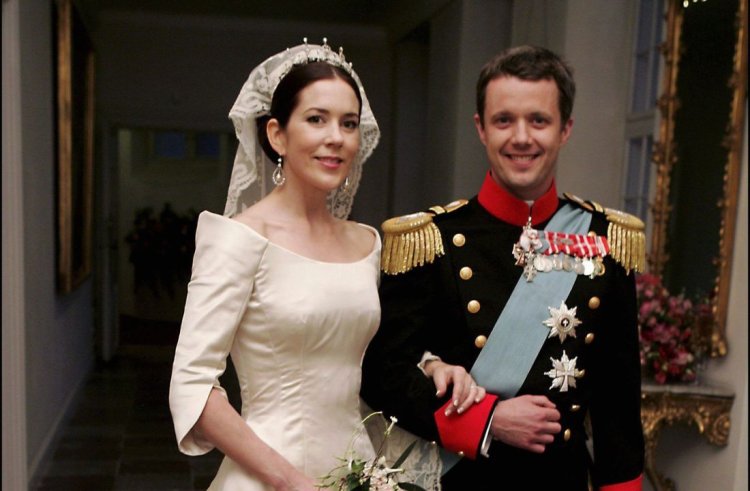 The platinum wedding gown worn by Princess Mary of Denmark is a classic. This dress is adorned with precious stones and rare crystals and is one of the most celebrated bridal gowns. Its beauty lies in its detail and simplicity. It is worth $250,000 and is worth it.
Princess Diana's Wedding Gown - £151,000
Princess Diana's wedding dress was hands down, one of the most historic royal gowns. They created this antique lace gown from ivory silk taffeta. The 25-foot train was an exquisite eye-catcher and also a 153-yard tulle veil. This royal masterpiece will always be my most adored bridal gown.
Kim Kardashian's Givenchy Wedding Gown - $500,000
As Kim Kardashian proved at her wedding back in 2014, you don't need to be a royal to have a super expensive wedding dress. Her dress, a custom-made Givenchy gown by Ricardo Tisci, upped the game with a price tag of less than $500,000.
But that's normal when you think of Kim Kardashian and her inability to keep things simple in her wardrobe.
RELATED: Kylie Jenner explains why she wore her wedding dress to the Met Gala
Mauro Adami's Wedding Dress - $372,000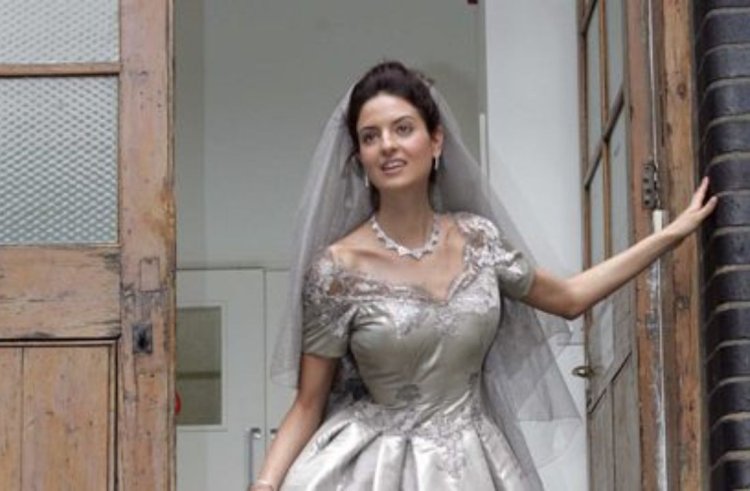 Italian designer Mauro Adami made this platinum masterpiece for his Domo Adami collection. It is a stunning and exceptionally original platinum wedding dress stitched with 40 meters of silk fabric. This ultra-lavish and expensive wedding gown are adorned with pretty embroidered floral patterns that add stunning detail all over the gown.
Chiara Ferragni's Wedding Gown - £704,000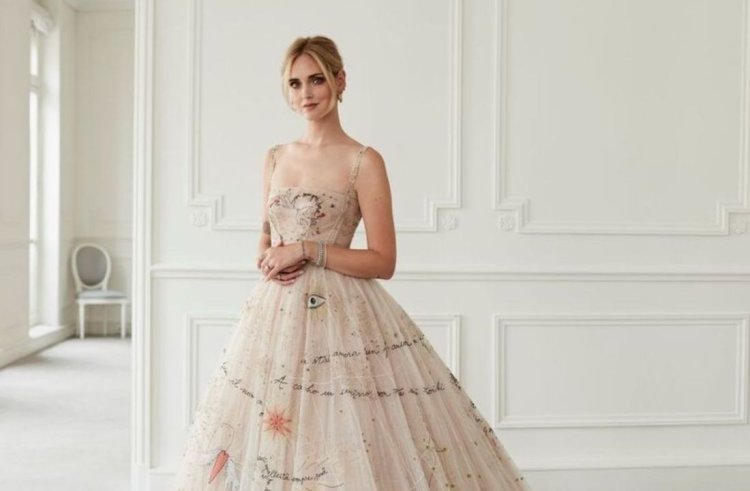 Italian fashion designer, Chiara Ferragni's wedding gown was romantic and magical. Her wedding gown was a timeless work of art that looked nothing but stunning. Its beauty lies in the minute detailed and understated design.
RELATED: Gabourey Sidibe isn't interested in the traditional wedding dress
Marie-Chantal Miller - $225,000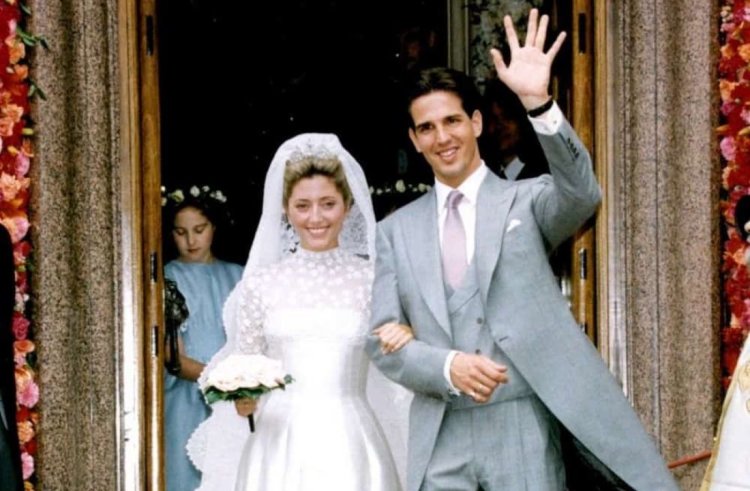 True to royal fashion, Miller a traditional full-sleeved dress. Valentino Garavani designed the pearl-encrusted white bridal gown. The gown has a 14-foot Chantilly lace train that creates it look surreal with its elegance and grace.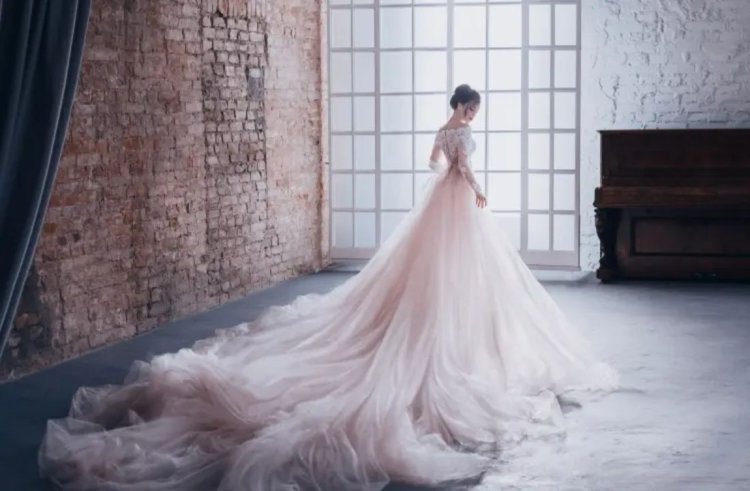 This wedding gown was made in 2007 in Shangrao, China. It is decorated with gems that amount to 9,999 carats, so the dress only increases in value as the years' pass. The contrast worked by the blue jewels on the white dress makes it look like something out of a fairytale.
Bach Ngoc Xiem Y' Wedding Gown - $117,000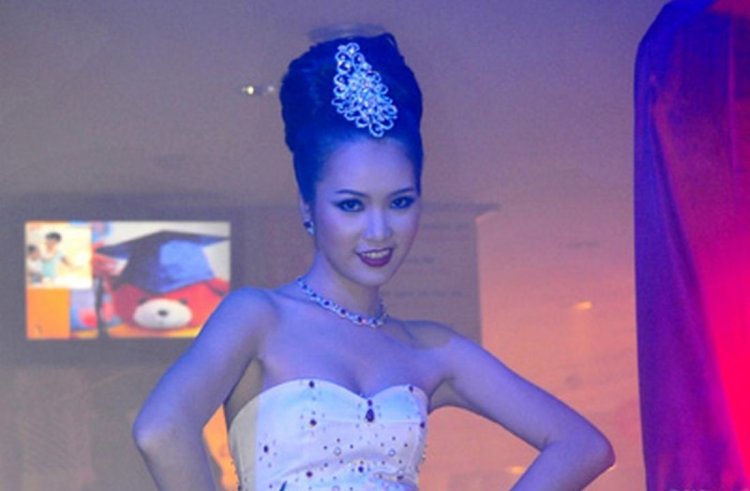 This dress is still available in the market due to its exorbitant price. This beauty is placed in the Ruby Plaza in Hanoi and is truly one of a kind. It is adorned with special crystals on its neckline, making it a lavish and classic bridal gown.
Catherine Zeta-Jones - $140,000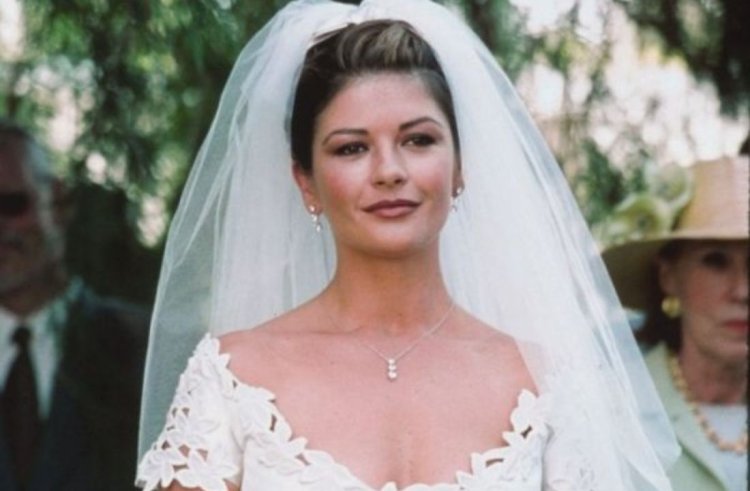 Catherine Zeta-Jones at a $140,000 Christian Lacroix on her wedding day and lived up to her Bond Girl picture. The sleeveless dress with a plunging neckline was classy, simple, and elegant. Catherine pulled it off with utmost grace, and her bright bridal glow completed the look.
Grace Kelly's Wedding Dress - $60,000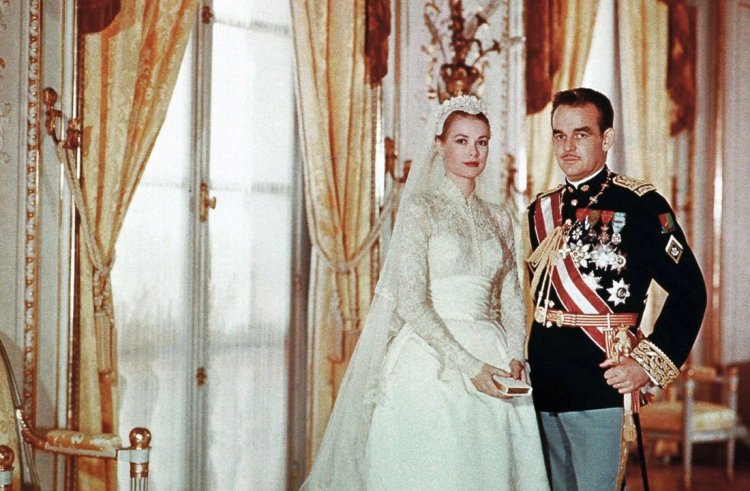 Grace Kelly was a larger-than-life icon. She had an impeccable sense of way for a woman of that era. Her wedding gown was the center of attention, and everyone fell in love with it. This high-neck, long-sleeved gown, featured more than thousands of pearls. It was truly magnificent and gorgeous.
Mariah Carey's Wedding Gown - $250,000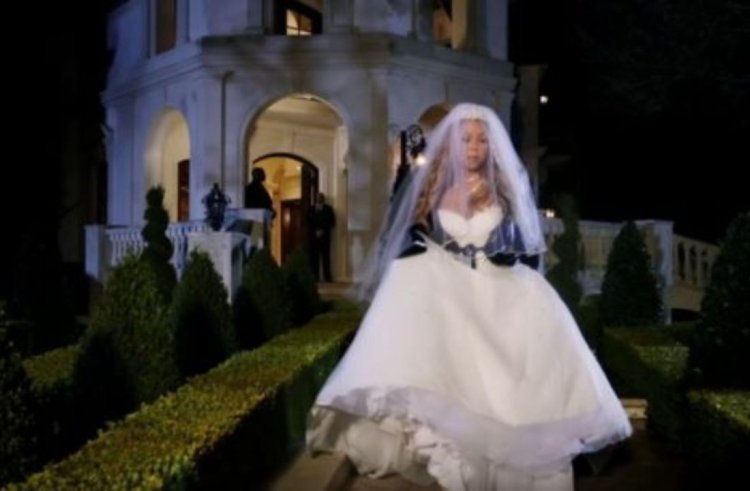 When she married music executive Tommy Mottola, Mariah Carey went out in her wedding dress. It was estimated to cost around $250,000. Valentino designed this heavy silk ball gown, which truly complimented her personality and style.
Elizabeth Taylor - $187,931
Elizabeth Taylor is the bridal queen forever. Even though she married eight times, she still believed in the marital bond and went all out with her wedding gown. This specific one that she wore when she married Conrad Hilton Jr. cost $187,931 and was designed by Helen Rose.
RELATED: Kylie Jenner took EIGHT people to help her put on the Met Gala wedding dress, which has been called her 'worst look'
Khadija Uzhakhovz Wedding Gown - £20,000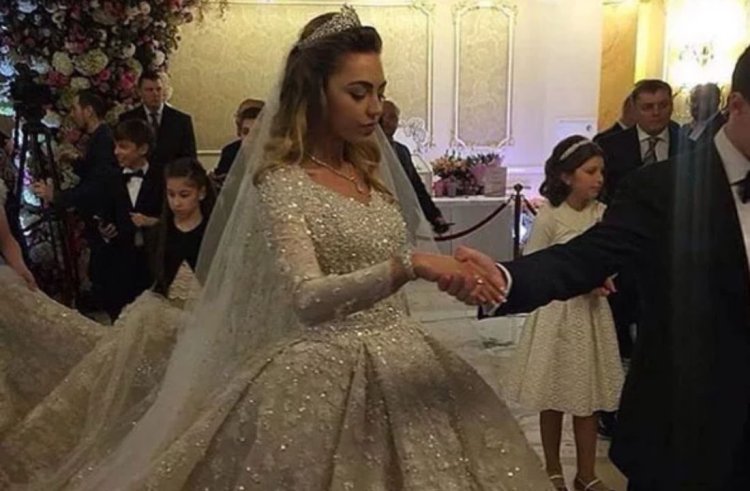 Here is another outstanding work of art by Elie Saab. This stunning wedding gown was custom-made for Khadija Uzhakovz. It was weighted and extravagant, and she needed quite some assistance to move around.
Imperial Syndicate Gown - $100,000
This vintage wedding dress is approximately $100,000. It was worn by Mary Joe Connolly, weighs over 27 pounds, and is a stunning work of art. Since the dress is heavy, it is impossible to wear it for more than half an hour at a time.
Vera Wang Wedding Dress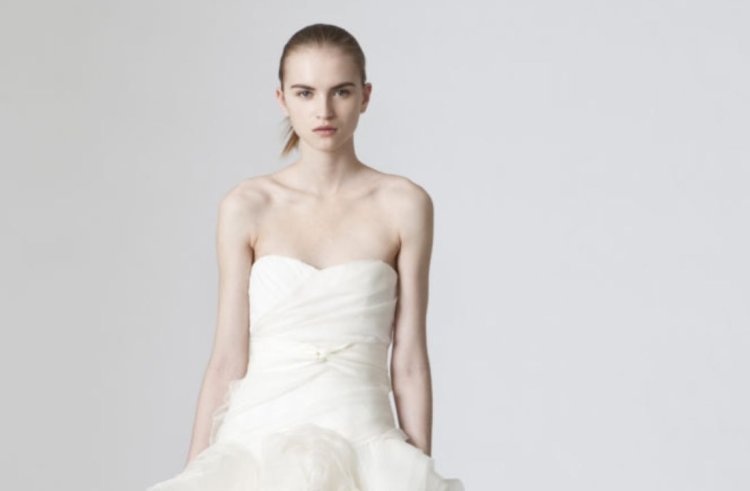 Vera Wang's wedding gown is every bride's dream. Her wedding gown is larger than life, custom-made to perfection, and looks breathtaking. The dress from her Luxe Collection start from $6,900 and are worth every penny.
RELATED: Wedding Gowns Which Is More Beautiful Than The Bride And Expensive Than Costly Accessories
Ivanka Trump - $50,000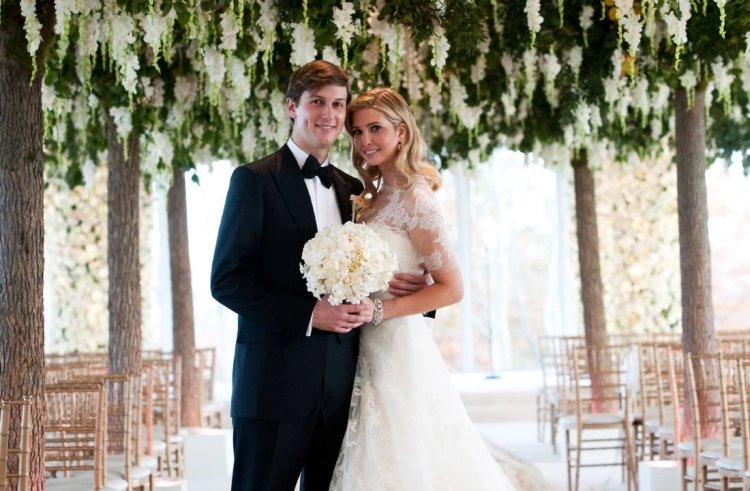 Donald Trump's daughter Ivanka Trump wore a $50,000 Vera Wang wedding gown finished with chantilly lace. Grace Kelly's bridal dress inspired it. If you think that is a pretty modest sum, her bridal jewelry alone added to almost £200,000.